By Tejay Cleland, Sports Editor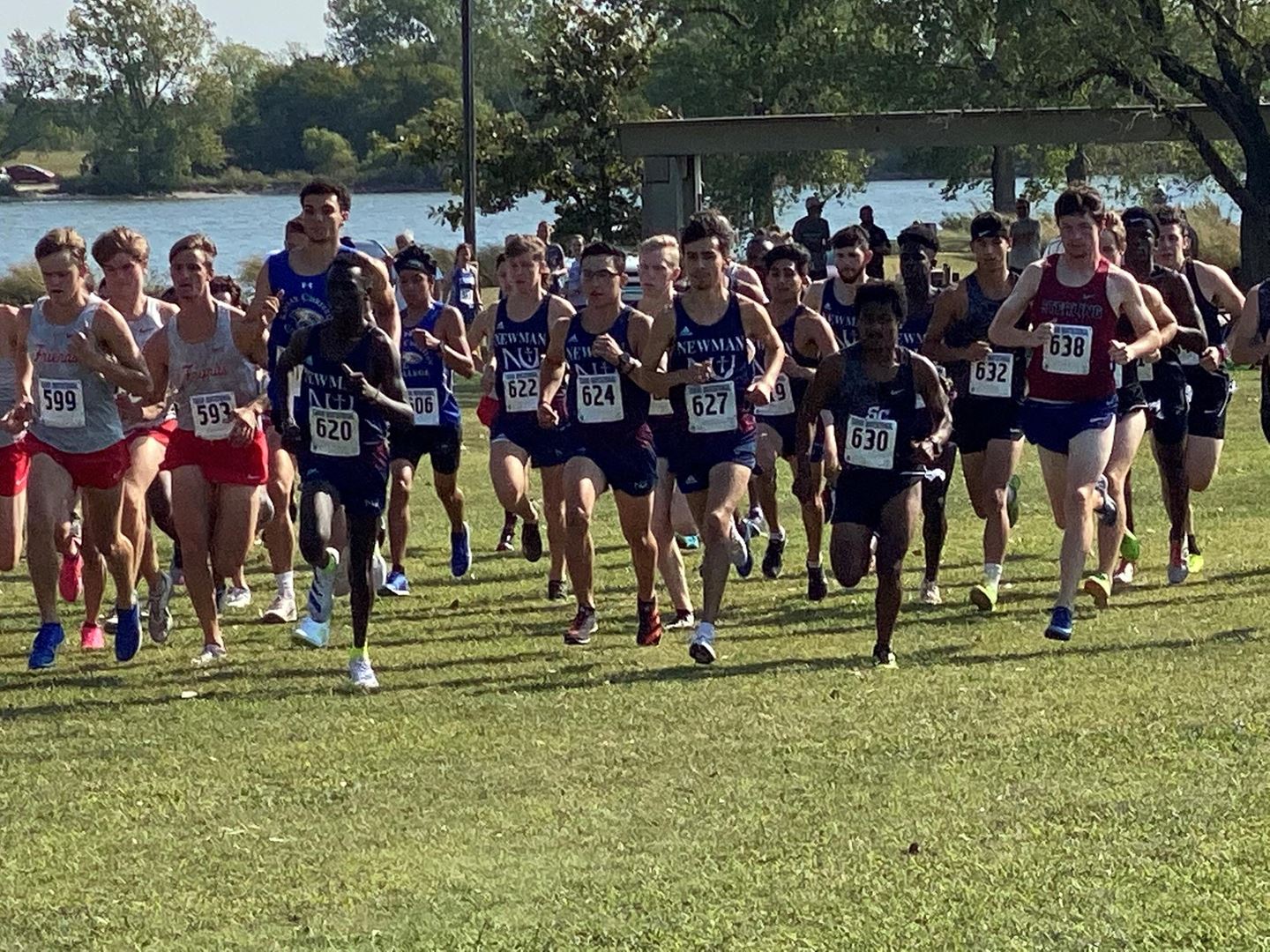 Newman's Cross Country athletes will be allowed to begin competing despite the MIAA's ruling that fall sports would be suspended until at least Jan. 1. The MIAA CEO Council, made up of the presidents of each university in the conference, made the decision on Sept. 17.
The decision to allow cross country to compete and not the other fall sports that were suspended is due in large part to the fact that track and field competes in the spring. Although Newman does not have a track team, every other team in the conference does. Cross country runners often compete in track and field events as well. Therefore, cross country is the only sport that does not have availability to compete in the spring.
But the team will still have to adhere to several COVID-19 safety requirements, the council said.
Since cross country is considered an intermediate-contact sport, they are not required to test for COVID-19 as often as athletes playing a high contact sport such as football, but cross country teams will still be required to test 25% to 50% of athletes every two weeks.
Athletic director Joanna Pryor said Newman has a partnership with an organization in Wichita that offers free testing when needed.
Newman Cross Country will compete in a new schedule of meets to fill its season. On Saturday, it traveled to Hillsboro for the Cottonwood Challenge hosted by Tabor College.
The men pulled a team win while Alex Ultreras finished fifth overall in the men's 8k race with a time of 27:01. The women finished in fifth as a team while Lauren Nutting placed second overall in the women's 5k race with a time of 19:46.
Makeshift Championships
The NCAA made the decision to cancel all fall championships nationwide at all levels. So, although the MIAA is allowing its cross country teams to start competition, there will be no technical conference championship, regional championship and national championship.
While there are no technical championships, cross country teams nationwide that are allowed to compete will be holding conference meets in a similar format to the former championships.
Newman will be hosting an all-MIAA team conference meet on Oct. 30 as a "makeshift conference championship."
Lubbock Christian University in Texas will also be hosting a "makeshift national championship." The top three teams of each conference meet held across the country will receive an invitation to the national meet.
Newman head cross country coach Josh Schepis said he is glad his team gets to compete for something, rather than practicing with no end goal.
"We have a target date now. We always try to have our athletes peak their performance at the right time," he said. "At least for now, we have something to shoot for."
PHOTO: Courtesy Photo, Newman Athletics