By Elizabeth Raehpour, Guest Writer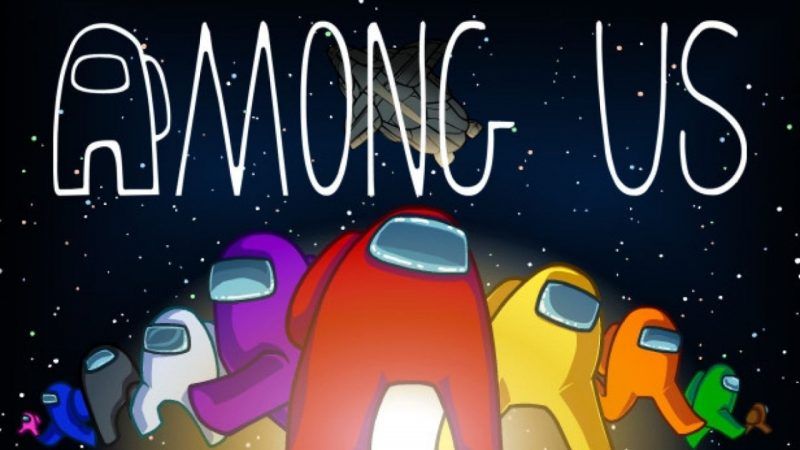 The year 2020 has featured many viral trends: TV shows like "Tiger King" on Netflix, foods like whipped coffee and most recently, a video game called "Among Us."
"Among Us," released in the summer of 2018, is an online multiplayer game in which players on a spaceship take on one of two roles: crewmate or imposter. The game is spent trying to figure out which one, two or three members of the spaceship are actually imposters, whose goal is to murder all of the crewmates.
The game has frequently been compared to popular in-person games like Werewolf or Mafia.
Despite being released two years ago, "Among Us" became popular now thanks to many humorous posts about it on the social media app TikTok. The cheap price for the game, which is free on your phone but $5 on PC or Mac, and its simple, intuitive rules make it accessible to many people. People as young as 9 and as old as fully grown adults play the game.
Newman students Keean Bush and Tim Albert are avid players of the game and enjoy both the social aspect of the game and the mystery aspect.
"You're basically playing detective with your friends. You're trying to figure out who's lying, where they're lying, and try to find their slip ups," Albert, a senior, said.
Bush and Albert agreed that playing the game with random people online isn't as fun as playing with people you already know. The game allows players to either play in "public" or "private" mode, meaning you can either choose to give out an access code to certain friends or allow anyone to join your game.
"There's a lot of stupid people," Bush, a senior, said, "but there's also a lot of people that are funny."
But Albert said he doesn't think it's going to stay popular very long.
"I personally think it's gonna be a trend. There are a few people who will keep playing because they enjoy it, but every game does have its prime," Albert said.
But Bush said he thinks the future of "Among Us" depends on how the creators decide to proceed.
"If they leave it as it is and don't add anything and don't take anything away, I feel like it'll die out pretty quickly, but if they add something else, like maybe a new game mode or a new map or something, then I feel like people will stick to it," Bush said.
According to Republic World, an Indian news channel, "Among Us" has 60 million daily users, and that number is growing. For anyone looking to join that number, the game can be downloaded for $5 on any PC or Mac through the software Steam or for free on cell phones.
PHOTO: Courtesy Photo, Among Us Screenshot