By Tejay Cleland, Sports Editor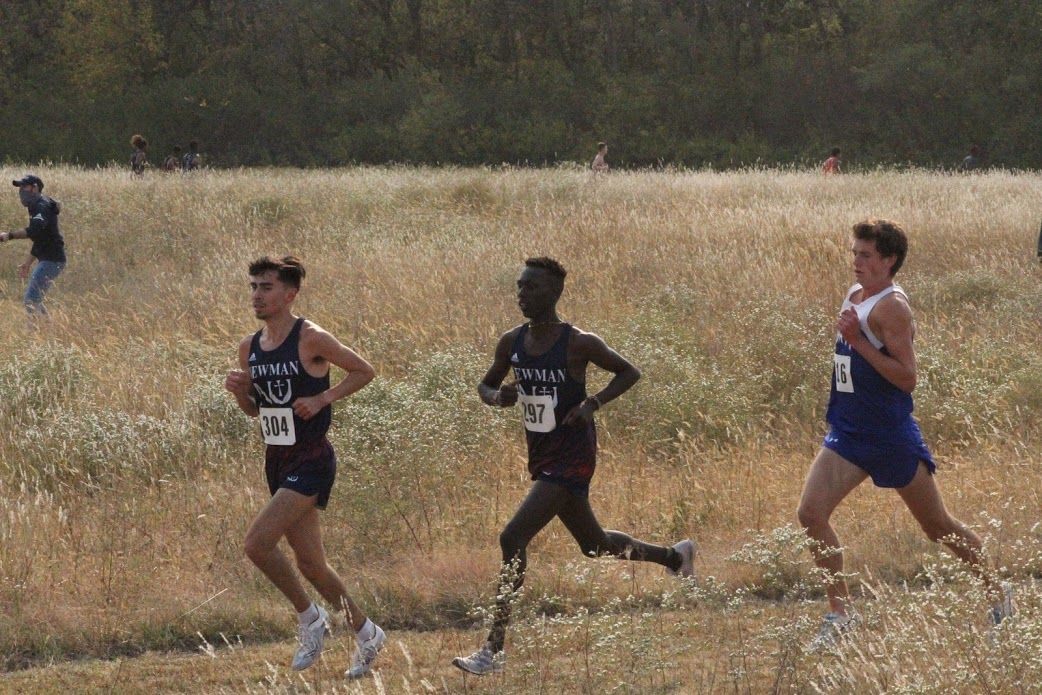 Four runners from Newman University will be headed to Lubbock, Texas Nov. 14 for a "National Invite" in place of an official national championship. With fall sports championships being canceled this year because of COVID-19, there will be no official national championship.
Eight conferences around the nation held conference meets last week with 280 men and 304 women qualifying for the national meet.
Newman's qualifying runners headed to Lubbock are freshman Kevin Chemalmal and senior Alejandro Ultreras on the men's side, and senior Lauren Nutting and junior Marcela Martinez on the women's side.
To qualify, a runner's team had to finish in the top 40 percent of their conference or the runner had to be one of the top individuals not on a qualifying team. The informational packet about the national meet reads: "Each conference will be granted one individual equal to how many teams are invited from their conference." The MIAA will be sending four men's teams and five women's teams, therefore four individual men and five individual women.
Newman held the MIAA conference invite at Cessna Activity Center, where 92 men and 67 women competed. Both the men's and women's teams from Newman finished in seventh place out of seven teams.
Chemalmal finished 20th in the men's 8k with a time of 26:07.1, while Ultreras finished 22nd with a time of 26:09.8. In the women's 5k, Nutting finished 22nd overall, coming in at 23:28.9, and Martinez came in 39th running a time of 24:38.6.
Schepis said the meet offered a good opportunity for the team.
"It was great to have so many runners from our conference get a chance to run," Schepis said. "There was actually a decent amount of spectators. They all wore masks and stayed distanced from the runners, which was great."
Chemalmal said he is excited for what his future holds at Newman after qualifying for a national meet as a freshman.
"Being able to go to a big stage has really motivated me to do more in future," Chemalmal said. "It will give me experience on what to expect in other competitions."
The national invite will be held at Lubbock Christian University Chaparral Cross Country Course in Lubbock, Texas. The course will also be used for the Big 12 Conference Championship when it's hosted by Texas Tech University in the future.
PHOTO: Courtesy Photo, Newman Athletics