By Leanne Vastbinder, Opinion and Online Editor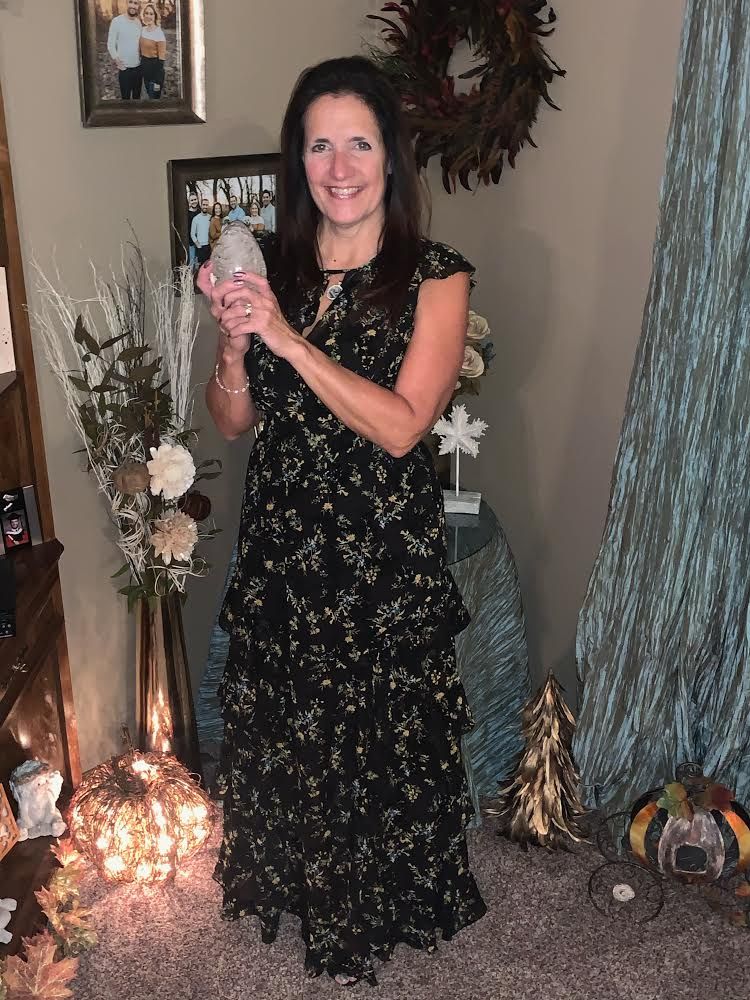 Deanne Zogleman is not only the director of music at Newman, she is also an award-winning actress. On Sept. 28, at the Mary Jane Teall Awards hosted at Crown Uptown Theatre in Wichita, Zogleman received her 10th Mary Jane Teall Award, in the category of Leading Actress in a Musical.
The Mary Jane Teall Awards is an annual awards ceremony that honors outstanding individuals in the Wichita theatrical community and is named after Mary Jane Teall, the founder of Wichita Community Theatre. Nominees are chosen by a committee of actors, technical staff and community members. From there, the winners are chosen by votes from peers.
Zogleman won the award for her performance as a schizophrenic mother in "Next to Normal," a rock musical about a family dealing with the loss of their infant son years later. The show was put on by the Guild Hall Players and was staged at St. James Episcopal Church in March.
Zogleman played the role of Diana Goodman, a mother with bipolar tendencies and hallucinations. Zogleman said it was a difficult role to portray.
"This is an actor's dream to have a role this demanding. Hours and hours of research, not only reading, but actually talking to people with these disorders went into the process to make sure I did the role justice and honored the ones that suffer from this mental illness," Zogleman said.
Even after the research, Zogleman said, it took a lot to get in and out of character.
"Before rehearsals and the actual shows each night, I would go off by myself for 30 plus minutes to get into my character Diana's head, and it would take me hours to come down after each show because it is an intense role that runs the gamut of emotions," Zogleman said.
Even with the challenges, Zogleman said, getting to play the role was a longtime desire of hers.
"It was a dream role of mine from 10 years ago when I saw it on Broadway and knew it would be demanding, which is what I personally as an actress dream of," Zogleman said. "I love doing fluffy, classic musicals or comedy straight shows, however this show was such a well written, dramatic venue for an actress as well as being vocally demanding."
Zogleman said receiving the award for her hard work means a lot to her.
"To be recognized by your peers for playing such a demanding role, as well as one of your dream roles, is a blessing, and this show was so special to me. It just meant the world, and I was in a category with some fantastic actresses in the Wichita area," Zogleman said.
This award is the 10th Mary Jane Teall Award Zogleman has received over the years, and she's won them in different categories. But each one has meaning, she said.
"As an actress, you always hope you give an award-winning performance, but it's never expected. I have been very blessed through the years to win for Leading Actress in a Play, Supporting Actress in a Musical/Play and Choreography," Zogleman said.
Zogleman said she plans to return to the stage soon and continue pursuing her dreams.
"With the pandemic and my role as director here at Newman, it will be 2021 before I am able to audition, but I look forward to getting back on the stage as it is my passion," Zogleman said.
PHOTO: Courtesy Photo, Deanne Zogleman