By Madeline Alvarez, Editor-In-Chief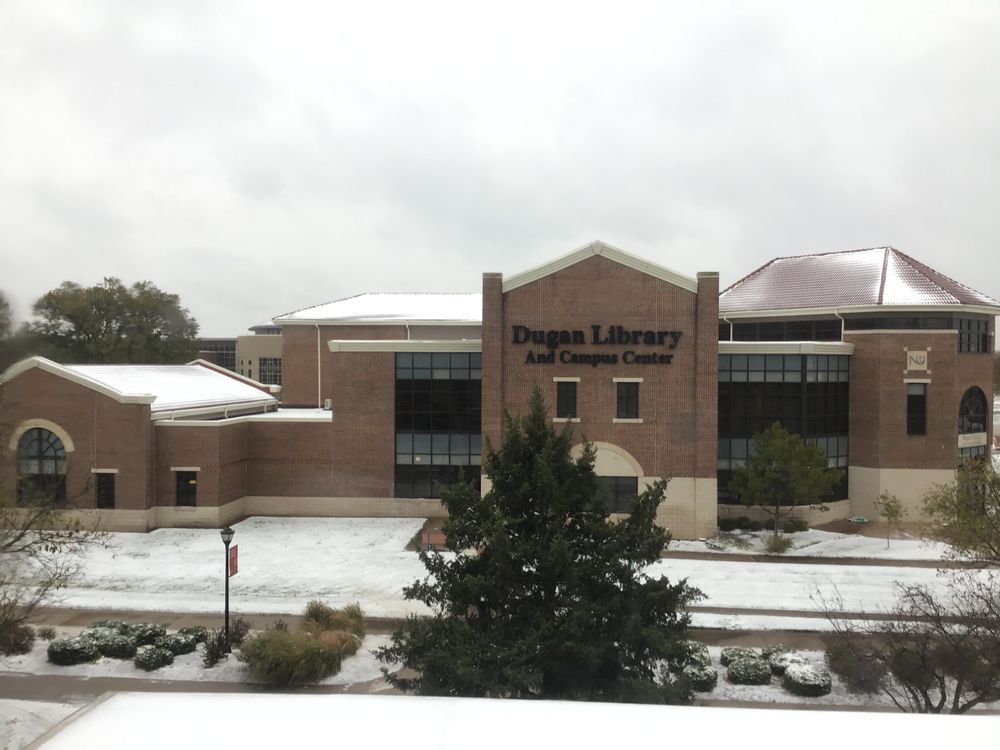 Newman students have been instructed to stay home and attend class online for a second consecutive day on Tuesday as temperatures were forecast to dip well below freezing again. The university also went to a remote learning model on Monday. At around 1 p.m. on Tuesday Provost Kimberly Long sent out an email informing campus of the decision.
"Please plan for online classes again tomorrow (Tuesday). Your instructors may have additional information for you so I encourage you to continue to monitor your email," she said in the email.
Long said the Mabee Dining Center would be serving brunch instead of breakfast and lunch and that campus buildings would be closed.
In an email to The Vantage, Long said that the university decided to conduct online classes instead of calling for snow days so that the school could meet the requirement that students get 15 contact hours for every one semester credit.
"To meet federal guidelines to offer credit, colleges and universities are required to meet a minimum number of instructional hours," Long said.
She also said that the decision was based on the technology that Newman has invested in since March because of the COVID-19 pandemic.
"Because we are better able to continue operations, there was no need to put credit hours earned at risk for a snow day," Long said.
Although campus has been closed, departments such as financial aid and student accounts will still be available to contact through phone or email, she said.
"Some of the technology we have invested in allows callers to continue calling an employee's desk and the call may be answered wherever the employee is at any time," Long said. "Staff are also able to engage in their normal work using Virtual Private Networks, so they are able to work as if they were at their desks, wherever they happen to be. We have been able to continue services throughout the pandemic using these same technologies, so we have had nearly a full year of experience working remotely or in hybrid situations."
The university notified students on Friday that Monday's classes would be online.
It's possible Newman could face more remote learning days this week, but that's not expected, Long said.
"We are continuing to monitor the weather closely, and if conditions change, it is possible we may have another remote learning day," she said. "However, the hour-by-hour reports we are seeing from the National Weather Service look good; we believe we can return to normal operations on Wednesday as conditions continue to improve."
PHOTO: File photo, 2020