By Tyler Push, Staff Writer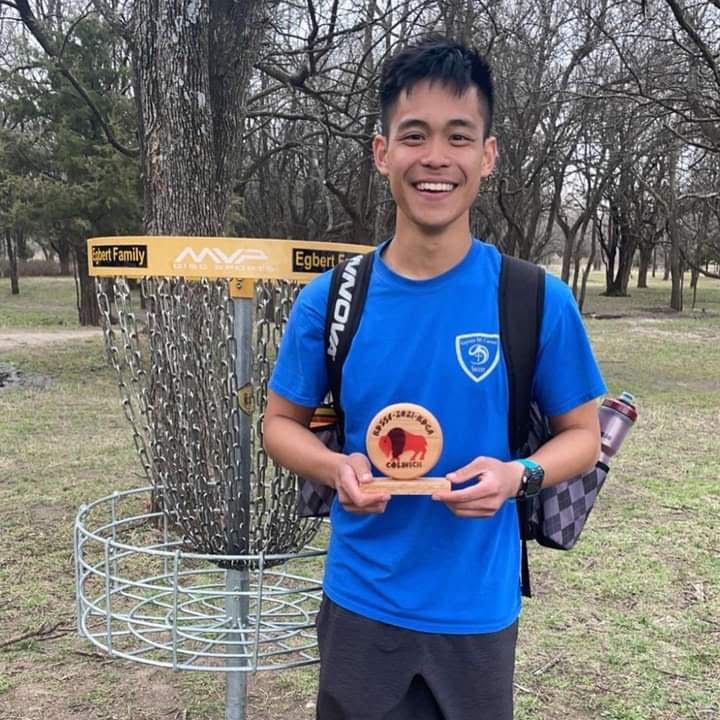 Two members of the disc golf club at Newman took second place in their respective divisions at The Cowskin Classic, a disc golf tournament put on in Colwich on March 21.
Junior Steven Nguyen, president of the disc golf club, participated in the recreational portion of the tournament, which consisted of 125 participants split into various divisions. Nguyen finished with a score of 163, just behind the division leader at 162.
"I was encouraged to go out and try the tournament even though it was kind of daunting at first seeing that many people out there," Nguyen said. "I've been practicing the sport for about a year now so it was a good experience to get to display that and play with people I have never played with before."
Sophomore Kenneth Wright played in the advanced division and finished with a score of 143, giving him second place honors.
Wright is a Professional Disc Golf Association member, as were 18 of 19 participants in the advanced division.
"This tournament, I tried to really focus on being in the moment and having a good time," Wright said. "Being able to just let my game flow and play in the mindset of a casual practice round allowed me to have the best chance to succeed."
The NU Disc Golf Club consists of about 24 members and meets once a week on Saturdays to play a practice round at various disc golf parks in Wichita.
"Anyone that is interested in the sport or is just looking to have a good time should come out and try it," said Nguyen.
Wright says that he is hopeful the club continues to grow along with its community presence.
"Eventually, people will know that the NU Disc Golf Club is a force to be reckoned with," he said. Anyone interested can join the club by contacting the president at nguyen512041@newmanu.edu.
PHOTO: Courtesy Photo, Makayla Ehmke