By Cole Schnieders, Copy Editor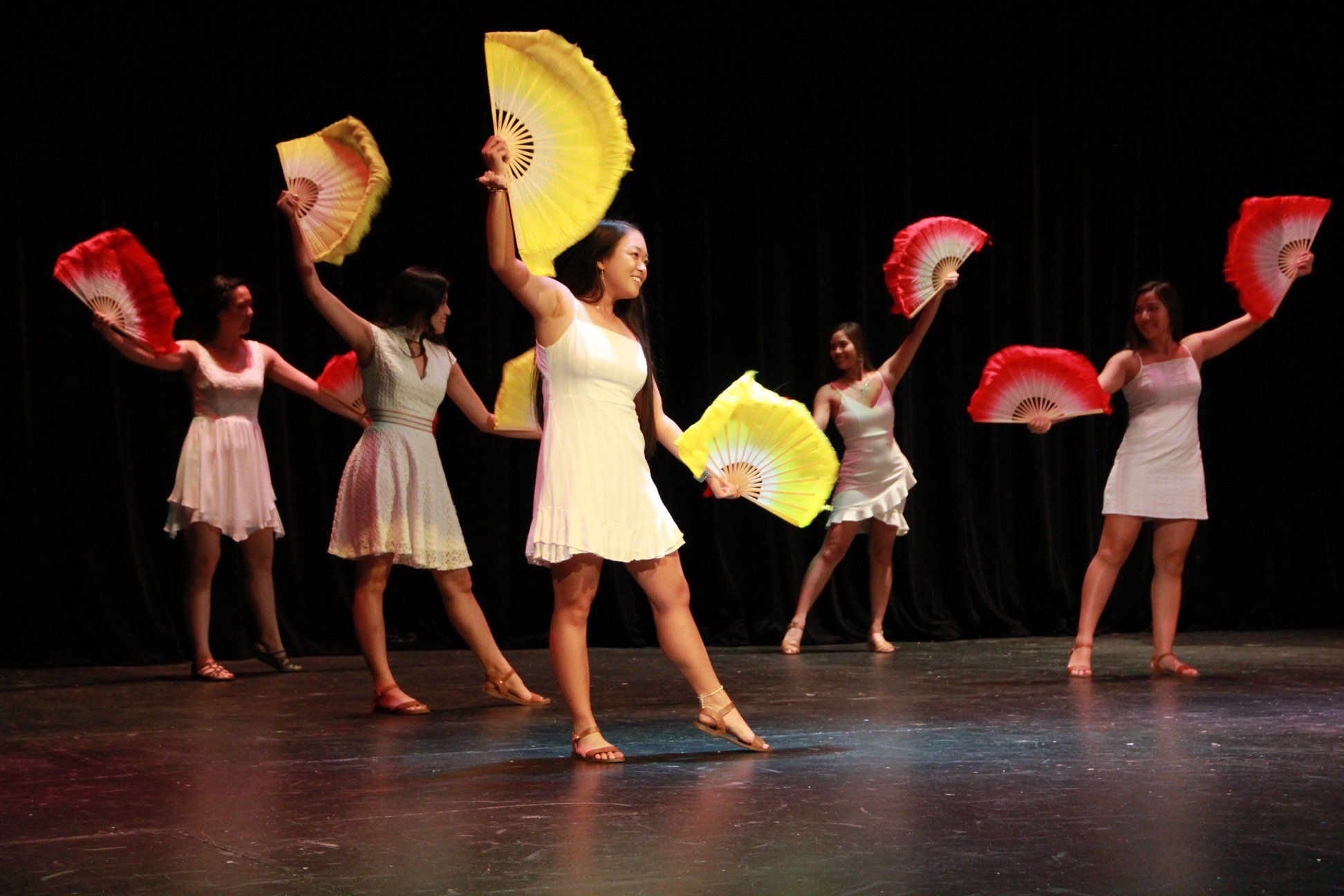 With COVID numbers on the decline and vaccinations on the rise, the Multicultural Leadership Organization is ready to throw an outdoor bash celebrating cultural identity.
The fourth MCLO Cultural Extravaganza is happening noon to 4 p.m. Saturday.
Carolina Mariscal, secretary of MCLO, said that while the event is normally held in September, the group postponed the event because of colder weather and COVID-19.
"We decided we could move it to the spring and do an outdoors thing," Mariscal said. "As soon as we got the 'go'... we started planning."
The biggest change is that, because of COVID-19, the event has been moved outside, with performances happening during the entire event on a stage in Founders Plaza. Usually, the event happens inside DeMattias Fine Arts Center.
Dania Jumpa, president of MCLO, said the extravaganza is exactly what everyone needs.
"We want to bring some hope to our campus," Jumpa said. "The fact that you came out, you talk to people about some aspect of diversity of culture; learn one thing, that's it, that's good for us."
The student-run event will feature more than 20 performers and groups from Newman and the community. Attendees can expect to see singing, ethnic apparel modeling and dancing, including the audience-favorite Lion Dance, as well as performances by groups like East High's Asian Cultural Dance Club.
"They usually have a cultural event in their high school, but it was canceled," Jumpa said. "This is like their one big performance for this year, and so they're super excited."
As in years past, there will be a variety of food for attendees to try from area eateries like Grace Market, Himali Eats, Silvia's and Malaysia Cafe. Students and their families will also bring their favorite dishes.
"We just want the Wichita community to come together and introduce the Newman community to some food that they haven't tasted before, some clothing they've never seen before, a dance that they have never watched," Mariscal said.
New this year will be vendor booths with local artists both showcasing and selling their work and informational booths filled by organizations like the Kansas African American Museum. Attendees can enter a drawing by filling out a "passport" after speaking with people at different booths.
"We're really thankful for our volunteers, like over 40 to make this event possible," Mariscal said.
The event will also feature a professional photo booth.
Attendees are asked to follow Newman's COVID-19 guidelines, including mask wearing and social distancing. Some chairs will be provided, and visitors can also sit in the grass alongside Founders Plaza.
"If you want to stay out here and just hang out with friends, bring homework and hang out for the four hours, that's fine with us," Jumpa said.
Admission to the entire event $5. The event is open to the public and there will be no attendance cap. There will be one entrance by DeMattias; guests should park in the "C" lot west of DeMattias. Overflow parking will be in the dorm overflow parking area.
"Seeing all of my friends and people in the community having fun… that's when it'll have been worth it, when everyone's just smiling, enjoying the performances," Mariscal said.
For more information, call 347-307-6430 or email jumpa478820@newmanu.edu.
PHOTO: Courtesy Photo, Newman University's Facebook page