By Tyler Push, Staff Writer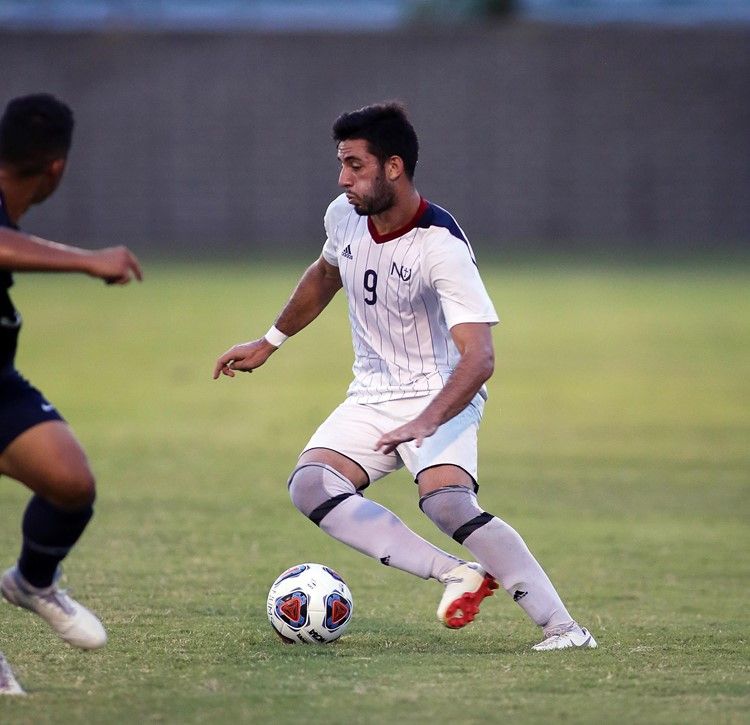 The men's soccer team took on their rivals across Kellogg, the Friends University Falcons, last Wednesday. This rivalry has commonly been referred to as the "War on 54." The game resulted in a tie, which head coach Cliff Brown said was not very common between the two teams.
"Through the history of our competition, overall we have 22 wins, 8 losses and only 3 ties," he said.
Brown said the team struggled at the beginning of the game but then seemed to settle in.
"We started poorly and failed to create good scoring chances," Brown said. "Overall, we need to become more clinical in finishing our chances."
Friends scored first with a goal by Christian Raffinengo in the 29th minute.
The Jets got on the board in the 42nd minute with a goal by junior Matthew Roberts that was assisted by junior Ignacio Lerech, knotting the score at one.
Overtime would be played, but neither team found a way to score, which resulted in a 1-1 draw.
The Falcons would outshoot the Jets 13-10 and 4-3 with shots on goal.
The matchup marked the final game of the season for Newman soccer, and the team finished with a record of 2-6-1.
Brown has already begun to focus on rebuilding for next year, he said.
"We graduate four players and lose one due to a change in major," he said. "We need keepers, defenders, and goal scorers. We have signed some fantastic local players, a wonderful Polish playmaker and will continue to recruit from there. Our focus is always on improving talent and culture."
PHOTO: Courtesy Photo, Newman Athletics