By Marie O'Neal, Staff Writer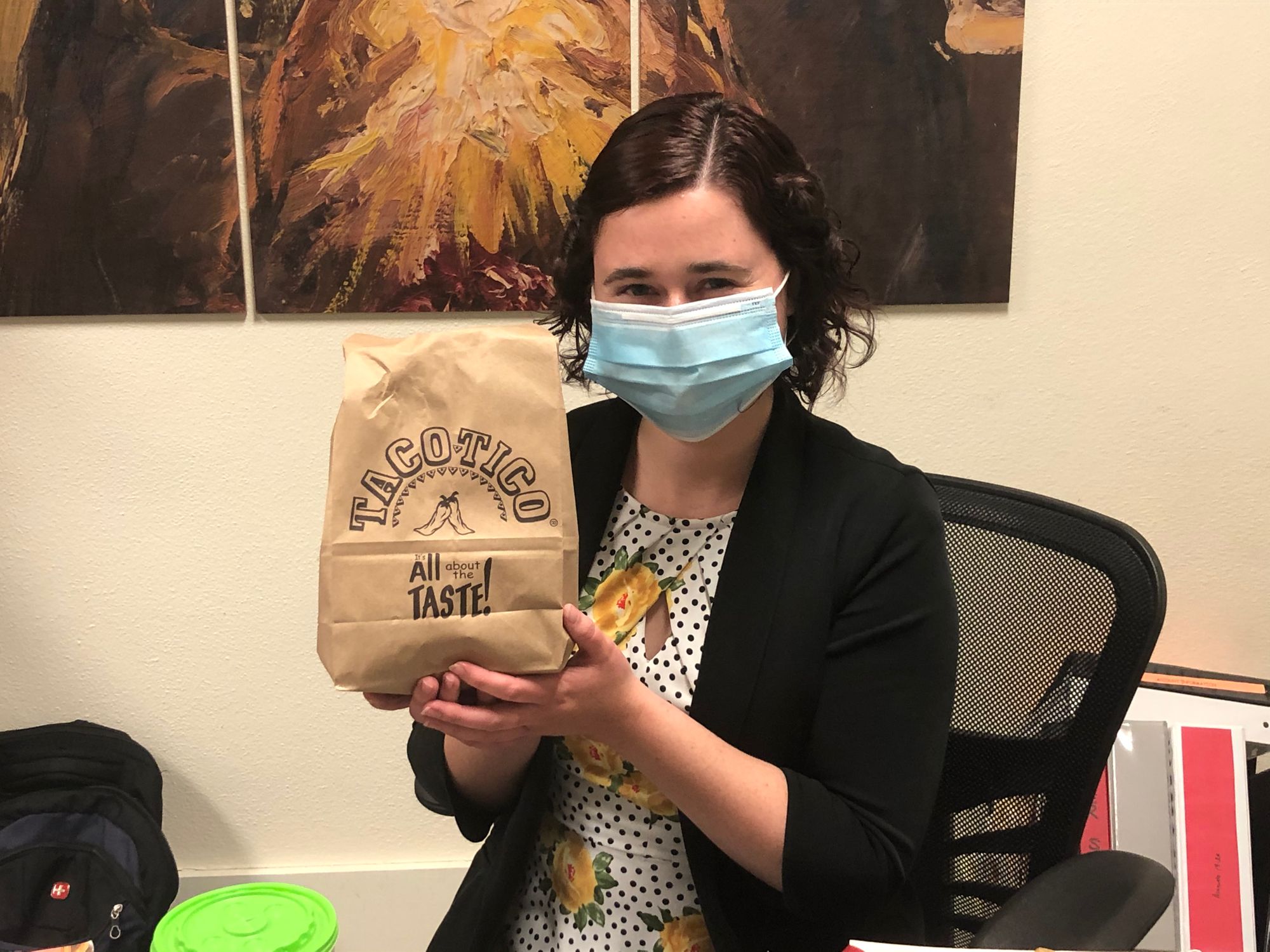 You've just gotten out of your mid-morning class. You have 20 minutes before your next activity. And you realize you forgot your lunch. It looks like you're in a pickle. What are you going to do?
This week, The Vantage asked students about their go-to restaurants and orders on West Street, which has the closest cluster of restaurants near Newman's campus. Perhaps it will provide you with some inspiration on those days where you need a fast-food fix.

Taco Tico
Emily Simon is going to Taco Tico. 100%. "I order two tacos, one burrito, and a Dr. Peppy (Dr. Pepper)," she said.

Taco Bell
Junior Kayla Garvet would head over to Taco Bell and get some bang for her buck. "I'd go to Taco Bell because you can get a lot of food for $5. I order a $5 cravings box with the Crunch Wrap, a taco, cinnamon twists and a Dr. Pepper," she said.
Pro-tip: Garvert said to order online and pick it up in the drive-thru for efficiency.

QuikTrip
Sophomore Conrad Sissel likes to hit up QuikTrip for two to four steak and cheese taquitos, depending on his hunger level for the day. He tops that off with a signature drink for a 12/10 lunch.
"It's called a Rooster-Dew-Nilla. So it's ¾ Mountain Dew, ¼ Rooster Booster and three shots of vanilla," he said.

Cinnamon's Deli
Junior Hannah Shubert knows what she likes. A grilled cheese from Cinnamon's Deli provides her with a chef's kiss meal.
"Grilled cheese. Every time. It's so good," she said.

McDonald's
Freshman Elise Helfrich keeps it simple with 10-piece chicken nuggies and lemonade from McDonald's.

Scooter's Coffee
If you want caffeine and a quick bite, Scooter's has you covered. Sophomores Cassidy Garretson and Darin Doyle opt for a peach or strawberry banana smoothie with a breakfast sandwich.
Sophomore José Morales likes to order a vanilla iced coffee and call it good.

Sonic
Sonic is an all-American destination. Junior Cale Kerschen goes for the classic burger, fries and strawberry shake. Senior Hannah Abney likes to order chicken strips with tater tots.
PHOTO: Murphy Obershaw, A&E Editor