By: Tejay Cleland, Editor-In-Chief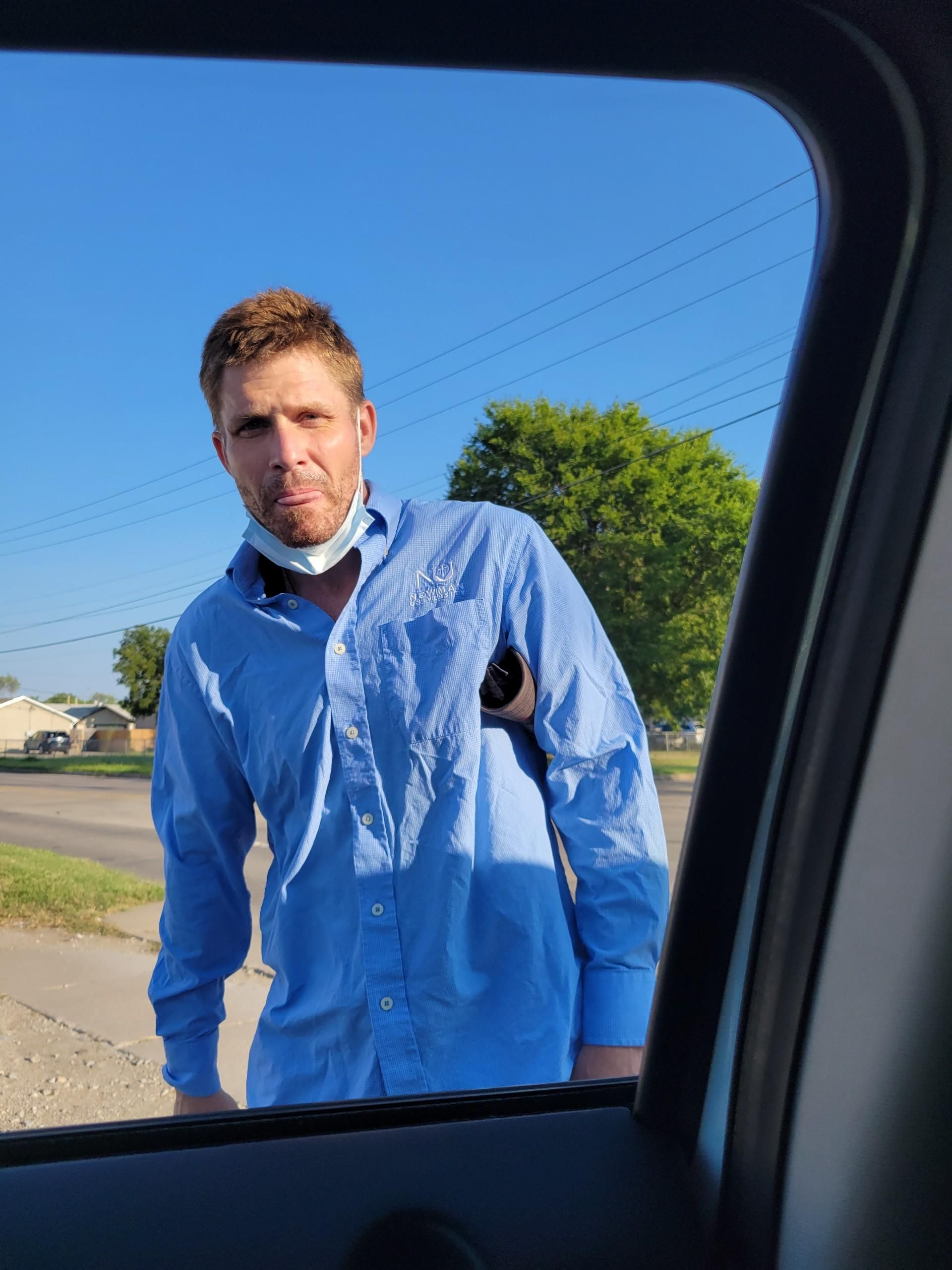 Director of Security Morris Floyd said that Newman Security will be ramped up at night in response to a string of recent break-ins by two different people — one of whom has been seen and even photographed while on campus.
On Sept. 18 and 19, the same weekend of Party on the Plaza, two suspects stole items from different buildings across campus and left a trail of vandalism behind them, Floyd said.
"We'll just be more watchful and change some things now, hopefully for the better," he said.
Floyd said that every door connecting to the hallways of buildings will now be locked at night.
Since the break-ins started, Floyd said, several items  have been reported as stolen from multiple buildings on campus, Floyd said. A backpack, a shirt and personal hygiene items were stolen from O'Shaughnessy Hall; a USB cable and an adapter from DeMattias Hall; and two inoperable starter pistols that were used as a prop from the theater department, along with a skeleton key and a small bottle of vodka.
From Eck Hall there were cookies, candy, drinks and other miscellaneous items stolen from an office. From a different office in Eck, a computer monitor and docking station were stolen.
The suspects then broke into Dugan Library and scrawled "anti-God" messages on the walls, broke a crucifix on the second floor of the library and damaged a soap dispenser and paper towel dispenser, Floyd said.
Newman Security was able to take a picture of one of the culprits wearing a Newman shirt that was stolen from the school.
Senior Austin Schwartz said he found the suspect that was photographed sleeping on the couch in the green room of the theater department.
He said that when he found the man sleeping, he didn't know what to think.
"I walked into the green room and all of the lights were off, so I flipped them on and there was a person just laying on the couch," Schwartz said. "I immediately thought, 'He's not supposed to be here,' but I was also thinking that there were a lot of workers for Party on the Plaza."
Schwartz said food from the green room refrigerator was missing after his encounter with the man. He confirmed with Newman security that the man he encountered was the man in the photograph.
"Ever since that moment that I let him get away, per se, I kept hearing more and more stories every day about how he stole something else," Schwartz said. "It made me feel so guilty that I could have prevented all of it."
He said that the fact that the suspects were finding their way into rooms and could potentially put students at danger is a major issue.
"The one thing that really bothers me with all of this is those guys getting in those rooms and just hiding," he said. "That's kept me awake at night."


PHOTO: Courtesy Photo, Newman Security