By: Tejay Cleland, Editor-In-Chief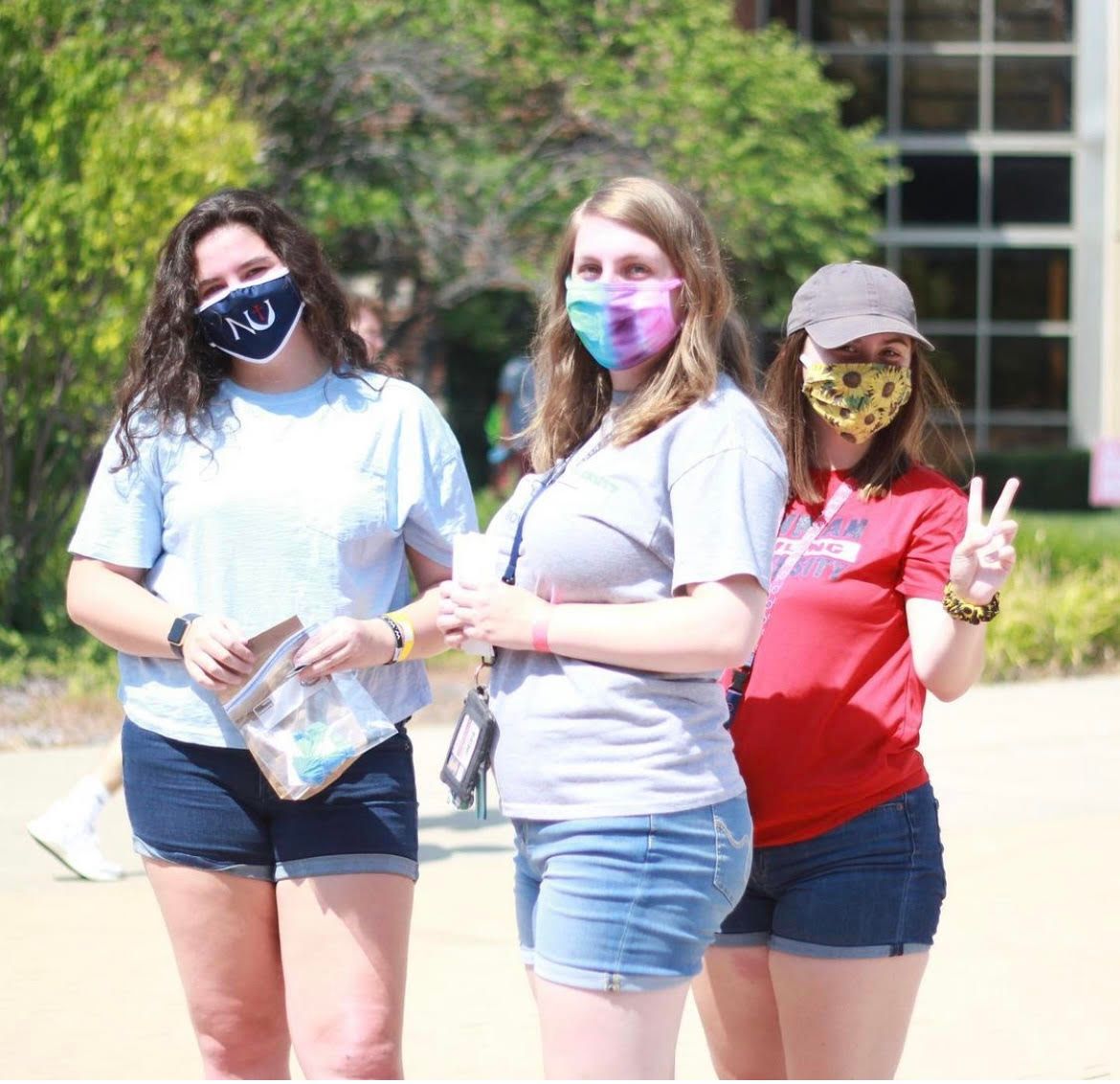 Newman University's Residence Life has for years penalized dorm residents who were not following Newman's policies and restrictions with "restitution hours," which are forced service hours with the housekeeping department.
This year, though, there is a new way to earn restitution hours: not wearing a mask in the dorm halls.
In an email sent to on-campus residents, Director of Residence Life Turner Middendorf emphasized the importance of following Newman's masking policy, even in the dorms.
"From this point on (until if/when the policy is removed) if you are asked by any Newman staff member (including RA's) to put a mask on while in an indoor space, you will be required to do restitution volunteer hours around campus," the email said.
Another new stipulation: If students put up a fight about masking, they will be required to do extra hours.
"If you give any Newman staff member (including RA's) a hard time when they ask you to wear a mask, your restitution hours will be doubled," the email said.
Middendorf said the email was meant to serve as a reminder to students that masking up is still required in all parts of campus.
"Newman University still has a mask mandate in place when people are indoors and we need everyone to follow it," he said. "Our number one goal is keeping our campus safe and healthy."
Senior Carolina Mariscal said that she thinks that masks in the dorms are a necessary precaution to take during the pandemic.
"I believe masking is very important, especially in college dorms because students are in such close proximity in a casual environment," Mariscal said. "It is inconsiderate to not wear it in a public space. While you and your friends may be comfortable around each other, other students may have health conditions that leave them immunocompromised."
Middendorf said students who don't complete restitution hours will face further consequences, such as potentially having a hold put on their accounts.
Middendorf said he believes masks are being worn more often than not and that there are more residents who respect the university's policies than not.
Since the email was sent to the students, there has been a decrease in non-mask wearers in the dorms, Middendorf said.
In the latest vaccination reminder sent by Debora Jensen, the vaccination rate of the Newman population is at 71%. When 75% is reached, the university will "revisit" the masking policy.