By: Madeline Alvarez, Managing Editor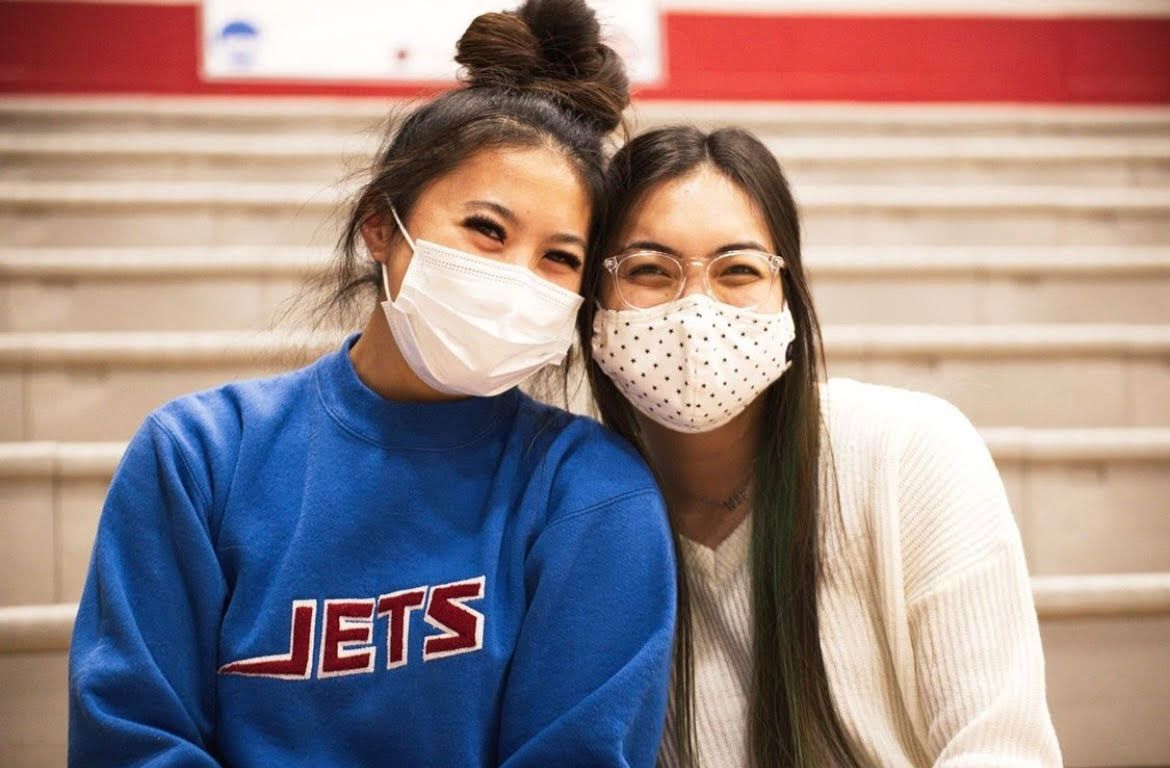 Newman students have seen the emails sent by the Student Life office urging them to report their COVID-19 vaccination status and have heard the promise that administrators will reevaluate the school's mask requirement once 75% of the campus is vaccinated against COVID-19.
Debora Jensen, Student Affairs administrative assistant, said in an email sent to all students on Monday that the percentage of vaccinated students now sits at 73%.
"We are very pleased with the number of students who have shared their vaccination information with us," said Christine Schneikart-Luebbe, dean of students and vice president of enrollment and student success, in an email. "I am very proud of our students for taking this so seriously and for doing their part to keep health and safety preeminent on our campus."
But, she said, the rate of reported vaccinations among faculty and staff is much lower than that of students.
Newman President Kathleen Jagger said that only about 52% of faculty and staff have self-reported being vaccinated.
Jagger said those included in the 52% are only full-time Newman employees. NU is not counting adjunct faculty members in these numbers because the rate would then be around 28%.
"We don't have very many adjuncts," Jagger said. "We're not counting them because sometimes they're never on campus and if they are, they're not here very often."
Jagger said 46% of staff and 56% of faculty have reported they are vaccinated. Overall, faculty and staff is at 52%.
Jagger said she has heard that some faculty members don't want to stop wearing masks, even if campus does reach a 75% vaccination rate. She said this could be a reason why the faculty and staff numbers are much lower than the student rates and that there could be more faculty and staff who have been vaccinated but who have not reported it to Newman because they don't want Newman to end the masking policy.
"There's two people I've heard of that don't really want to stop wearing masks because they have people at home—grandparents, likely, or aunts and uncles—who have underlying vulnerable conditions, and so they're concerned about bringing it home if we stop wearing masks," Jagger said.
But, Jagger said, the overall campus vaccination rate needs to be at 75% for Newman to reevaluate its mask policy. So even if the faculty and staff rate stays lower than the student rate but the student rate continues to climb, there's a chance that campus could still reach 75%.
"The student number is going to be weighted more heavily than the faculty and staff number," she said.
Jagger said there are no set plans yet for how the mask policy will be revised once campus reaches 75%.
There are three criteria NU is monitoring for the mask policy to be reevaluated:
The vaccination rate on campus
The positive testing rate in Sedgwick County
The COVID-19 tracker data on the CDC's website.
Jagger said that, once Newman's Wichita campus has reached a 75% vaccination rate, and if Sedgwick County maintains a low positive COVID-19 testing and transmission rate in accordance with the guidelines on the CDC's website, Newman will revisit its mask policy.
Jagger said that though Newman does not currently require any of its community members to receive the vaccine, that may change if the school receives government grants that it has applied for. She said this is because President Joe Biden requires government contractors to get vaccinated.
"I think if we get funding, we'll have to figure out, 'How broadly or narrowly do we interpret the government contracting?'" Jagger said.
Jagger said she hopes that everyone at Newman will decide to get vaccinated against COVID-19.
"I would continue to encourage people to consider vaccination for their own sake, for the sake of people who are at risk, for the sake of people who can't be vaccinated," she said. "Think about children of other faculty and staff members, siblings of students."

PHOTO: Courtesy Photo, Newman University Instagram