By: Tyler Push, Sports Editor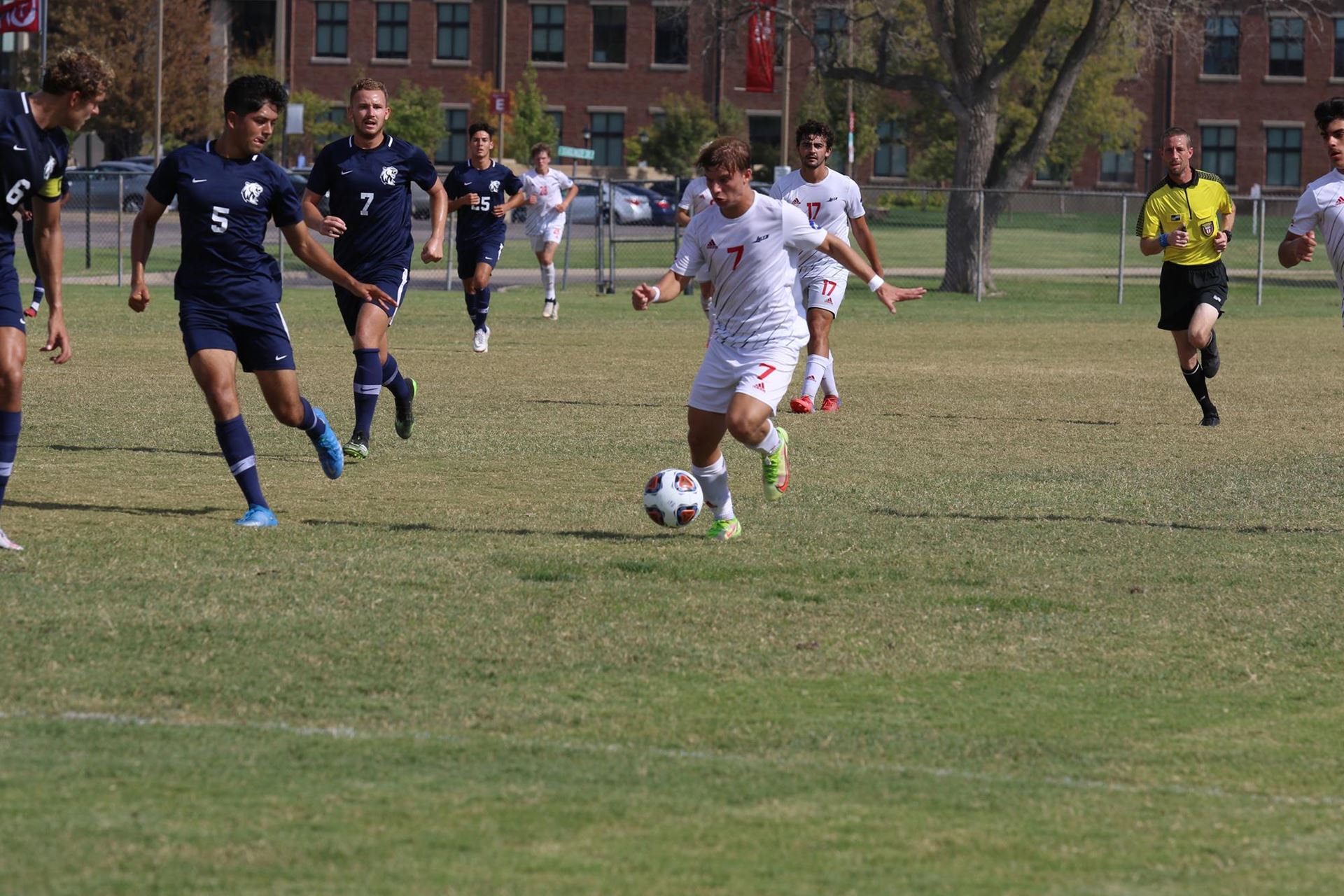 A losing streak was finally snapped for the Newman men's soccer team after a dominant 5-0 win over Ouachita Baptist on Saturday. The team was on an eight game skid that started on Sept. 30 with a 0-0 tie with Harding.
Head coach Cliff Brown said that individual meetings prior to Saturday's game against Ouachita Baptist helped get the team members' minds reloaded.
"When you get on a losing streak like this, it is very difficult to turn around and recover mentally," he said. "We just keep trying to convince them that the things we are trying to do are the right things to do so they don't bail on the system and can recognize what mistakes are being made."
Brown said that the breakout performance was largely due to the fact that the team was more clinical in finishing its shots.
"We were already playing close, but we became a little more positive on our plan when we switched formations," Brown said.
After adding more than 30 new players over the past two years, getting everybody to play together and create the right culture has taken a little longer than expected, Brown said.
Sophomore defenders Cole Thompson, Hunter Clark and sophomore forward Carlos Bellosta Manchon are the only three players who were at Newman three years ago.
"The most important part of welcoming in new players is instilling the team culture, and I feel that this year we actually have done it better than last year," Thompson said. "The process of playing with new players each year is certainly tough but we have not had any issues in terms of chemistry amongst each other."
Last spring, the Jets were not able to practice at all due to COVID-19, but this year, the focus will be about developing the players, Brown said. He said this will be a time for the men to create better balance as a team and trust in each other.
The Jets hold a 1-13-1 record this season, but eight of those losses have been determined by one goal.
"We've been so close to breaking through so many times this year, and the opportunities have been there, but we just couldn't close it," Brown said. "I think we got the monkey off our back now and hopefully we can keep the positivity going."
The Jets close out their season with two home games against Southern Nazarene today and Northeastern State on Saturday.

PHOTO: Courtesy Photo, Newman Athletics