By: Brenden Schwartz, Staff Writer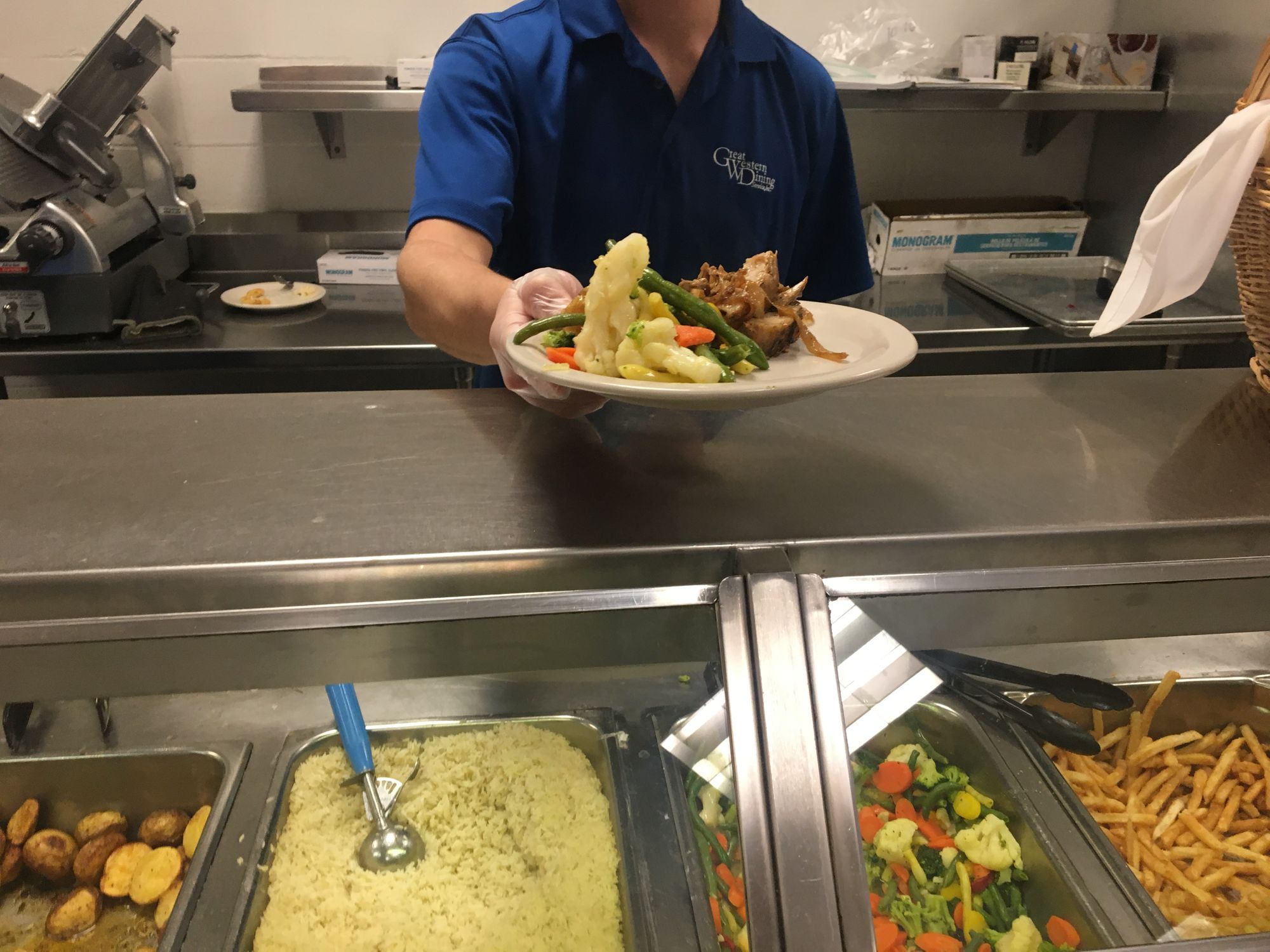 Great Western Dining and Newman's Student Government Association have reached a compromise regarding food at on-campus club events.
Food services director Chris Heck and SGA recently agreed that clubs that are providing food for 50 people or fewer would be allowed to purchase food from a supplier of their choosing.
However, Student Life and Residence Life must still go through Great Western Dining for food, and so must clubs putting on any big catering events.
The agreement was made at a Nov. 9 SGA meeting that Heck was invited to attend to discuss the current contract Great Western Dining holds with Newman.
Earlier in the semester, the clubs learned that Great Western Dining was enforcing a section in its contract with Newman that guaranteed it right of first refusal to provide food served on campus, which  hadn't been as strictly enforced until this year.
Club leaders from campus groups such as NUMPC, Chemistry Club, Asian Student Association, and Multicultural Leadership Organization complained that Great Western's prices were higher than prices at local restaurants and said that complying would put a strain on their already small budgets.
Heck, who said earlier this semester that he was enforcing the contract because of the financial strain the company faced during COVID-19, agreed to meet with SGA about the various complaints it had received.
Heck said he believes the relationship between Great Western and the student organizations will be stronger because of the deal.
"What needed to happen happened," he said.
Everyone involved will be a little happier with the new deal, Heck said, and students will have a better working relationship with him and the dining services.
"It's the right thing to do, so we're doing it," he said.
Clubs are welcoming this new arrangement because they can find food that better fits their budget. Marie Moore, president of NUMPC, is glad to have access to cheaper food options again.
"I think that Chris' loosening of the rules is a welcome compromise, especially for student organizations," she said.