By: Matthew Revels and Andrew Hudson, Guest Writers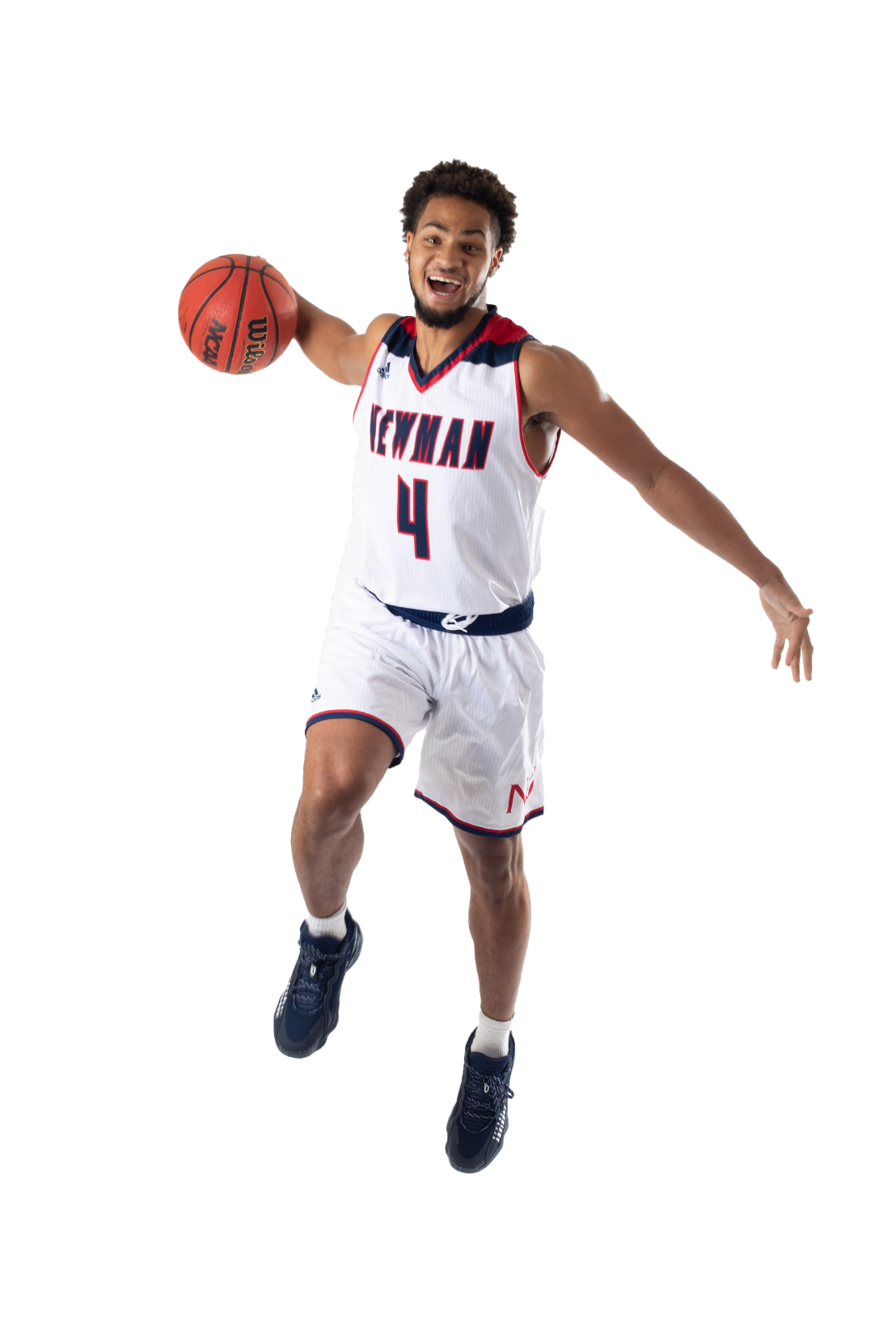 Newman men's basketball picked up a touted recruit for this season in freshman Stevie Strong. The Haysville native turned down a Division I offer to make Newman his home.
Despite having an offer from Division 1 University of Missouri-Kansas City, Strong said, he chose to play basketball at a smaller school.
"I just felt like Newman was a better fit for me," Strong said.
Strong played at University Academy in Kansas City before transferring to Campus High School in Haysville. He averaged 24.4 points per game throughout his career. In his junior year, Strong was named the Missouri class 3A Player of the Year.
Strong has started his college career well, too, putting up 11 points with 2 assists and a steal against Southwest Minnesota State on Nov. 13. He also scored 8 points in the season opener against Concordia-St. Paul on Nov. 12.
Strong said his season goals were not only for himself but also for the team.
"Teamwise is to make it to the NCAA tournament and hopefully win it," he said. "Personally, I just want to make the All-Freshman team."
Strong said it is nice getting to play close to home with Newman being only 10 miles from his home.
"It is good because my mom gets to come to some of the games," Strong said. "So I have a little support system."
Strong said his goals for his college career include racking up some accolades.
"I want to leave Player of the Year here at some level," he said.

PHOTO: Courtesy Photo, Newman Athletics