By Leanne Vastbinder, Opinions and Online Editor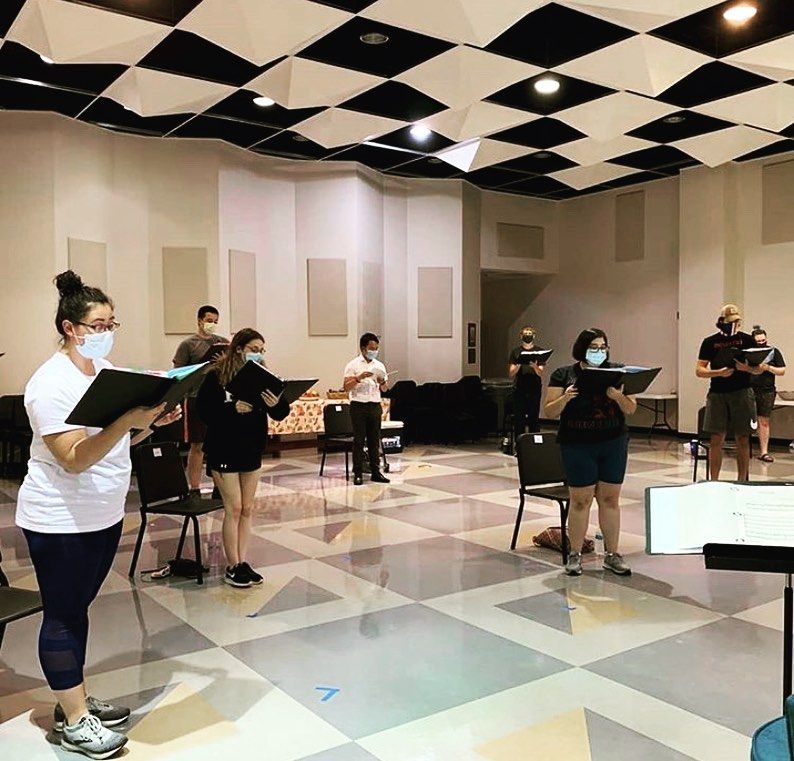 The Music Department is producing a musical in October that was originally scheduled to debut last spring but was delayed a semester because of COVID-19.
"Come Alive," is a "jukebox musical" that combines various songs from different genres of music and includes a short written script to connect each song with dialogue.
Director of Music Deanne Zogleman said the theme of the musical is reflective of a realistic year for a collegiate choir student.
"It's actually centered around a year in Chorale, where they all come into a retreat the first day, and of course there's romances that develop and romances that break up, and then it culminates for everyone in their spring show at the end," Zogleman said.
After much delay, Zogleman said, she is excited that her students, including some seniors who graduated last spring and were supposed to be in the show, will get to perform in the musical.
"Once we knew we were not coming back and there was no chance of a show, I moved the spring show to this fall. I was very concerned because I had so many seniors, and we were so far ahead on this jukebox musical than we had ever been. But I can't tell you how happy my heart is that some seniors are going to get to come back and have their senior show, because in the music department, the spring show is so important to all of us, especially the seniors," Zogleman said.
Normally, Zogleman said, the music department partners with the theatre department to produce the spring musicals. This fall, the music department is restructuring different parts of the musical to accommodate COVID-19 guidelines.
"I had to redesign the set so we could socially distance on stage, recast speaking roles and solos for the seniors that aren't back with us, and change the choreography," Zogleman said.
Junior Allison Williams said she is excited that the show is finally happening.
"I'm excited to be on stage again and to actually do this show that we pretty much already learned," Williams said.
During the summer, Williams said, the students practiced all of the music and are picking up right where they left off.
"We came back and started singing together again, and it was just one of the best things ever," Williams said.
The fall show will take place October 22-24, in the Performance Hall in De Mattias. There will be a socially distanced, in-person audience, as well as an option to tune in online via livestream.
Although the fall show will look different than originally planned, Zogleman said the music department is excited to get back on stage.
"Even with all of this, we are doing what we love, and that is singing," Zogleman said.
PHOTO: Courtesy Photo, Newman University Relations