By Tejay Cleland, Sports Editor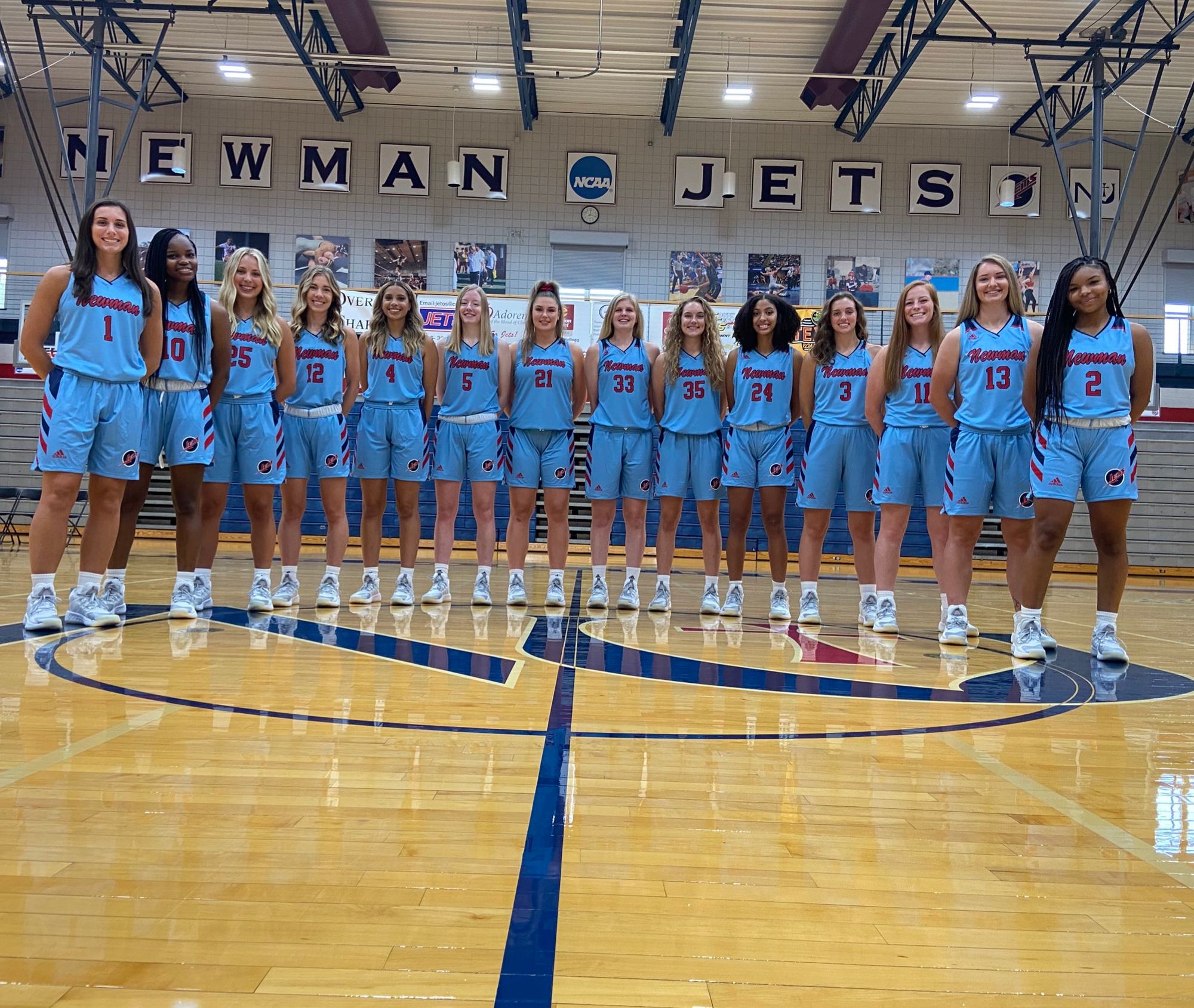 Newman Athletics will have a new look this year. New jerseys and a slight rebrand of the logo are on deck for the 2020-2021 season.
While the "NU" logo that has been used in the past will still be in use, Newman Athletics will lean more towards an alternate "Jets" logo.
The former logo includes a navy blue circle with "Jets" in red diagonally through the circle. The updated logo is just the "Jets" from former logo, now printed horizontal.
All Newman Athletics Twitter accounts have changed their logo from the "NU" to the "Jets" in navy blue text with baby blue trim.
Head baseball coach Drew Maus said he thinks the rebrand is for the best.
"I think that using the old 'NU' is important," he said. "It's really important that we keep our past, but we have to keep moving towards the future as well."
A total of six Jets teams also have new jerseys for the 2020-2021 season. Four of the teams share a common color: baby blue. Baseball, softball, men's basketball and women's basketball will be sporting the new color.
Volleyball also got new red jerseys and white jerseys, and men's soccer got new red jerseys.
Junior baseball player Tyler Push said he is very confident in the new rebrand.
"The Newman Jets will have the best looking jerseys in the MIAA this year with our baby blues," he said. "In order to play the best, we must look the best."
Newman Athletic Director Joanna Pryor said the money for the new jerseys comes from each team's budget and the majority, if not all, of the cost was covered by the teams' fundraising budgets.
"It is a natural progression," Pryor said. "Jerseys get worn out. You can't just wear nothing."
Women's basketball head coach Darin Spence said that the new jersey gives their team more choice for their jersey selections.
"The light blue is a color we can wear on the road, but can also wear them on occasional home games when the other team wears a darker color," Spence said. "It's just about having options and a variety."
Senior women's basketball player Braxtyn Stewart said she is eager to see her team's new jersey combo in action.
"I'm really excited for our season to start so we can wear them," she said.
The men's soccer team's new red  jerseys also feature the "Jets" logo as opposed to the old jerseys that have the "NU" logo on them.
Athletic director Joanna Pryor said she is excited about the new look of the Jets.
"Of course we don't want to go away from what we are and who we are, but to be able to add something different, I really like," she said.

PHOTO: Courtesy Photo, Newman Women's Basketball Twitter