By Leanne Vastbinder, Opinions and Online Editor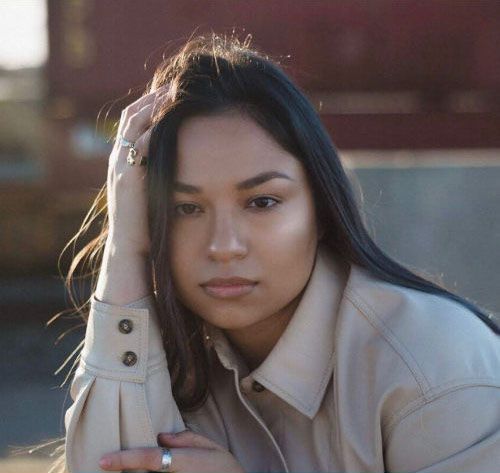 When senior Stephania Lopez started college, she was the first in her family to go. Lopez said she didn't have any family members to guide her and had to go to friends for advice. Now, Lopez said, she's part of a group that would have made her life easier as a freshman.

This new group is called "First-to-Go" and is open to students who are the first member of their immediate family to attend college. Lopez said she is glad to be a part of the group and provide the guidance she wishes she had three years ago.

"It's something that I wanted to support as a senior, and I think that there's value in giving my perspective as someone who is a first-gen student and figured their way out through it without any extra help. I think now that students will have that extra help and all these extra leadership opportunities, that's so great," Lopez said.

The program will offer once a month general meetings to equip students with tools and skills regarding both academic success and success in the workplace.

Director of Multicultural Engagement Joseph Shepard said the idea for the initiative sparked from student feedback last year.

"One of the common things we heard was, 'I'm a first-generation college student, and I wish I had a little bit more guidance on what to expect when coming into college, the different resources that are available, how do I apply for jobs, what loans do I take out for school, things like that.' That's why we wanted to create the First-to-Go program," Shepard said.

Shepard said the first-gen program is also partnering with Navigator, the new student program that provides extra support and guidance for first-year students as they attend Newman.

"Our first-gen students are required to be a part of the Navigator program, so that's going to give them access to the leadership skills and the curriculum to be successful as well as the community and a staff mentor too," Shepard said.

Graduate Assistant of Diversity Programs Naria Hall said she is excited to be a part of the possible impact this program will have on first-gen students.

"We are trying to be here for our students. We want to make sure they have an outlet or somebody to talk to when things are going left for them or when they are stressed out. I love working with students, and I want to be able to be that voice for them. I want to be that ear for them, to just listen to them," Hall said.

Given her personal experience, Lopez said, she encourages students who are interested in being a part of the program to reach out.

"I think that they should do it. I was lost, and if I didn't have friends that were helping that weren't first generation and already knew their way around, I don't know what I would be doing," Lopez said.

The first general meeting for the program will be on Sept. 23, in the Tarsicia Roth's ASC Alumni Center. The time is undecided. First-generation students interested in being a part of the program should contact Joseph Shepard at shepardj@newmanu.edu.
PHOTO: Courtesy Photo, Newman Advancement.