By Spencer Jacobson, Staff Writer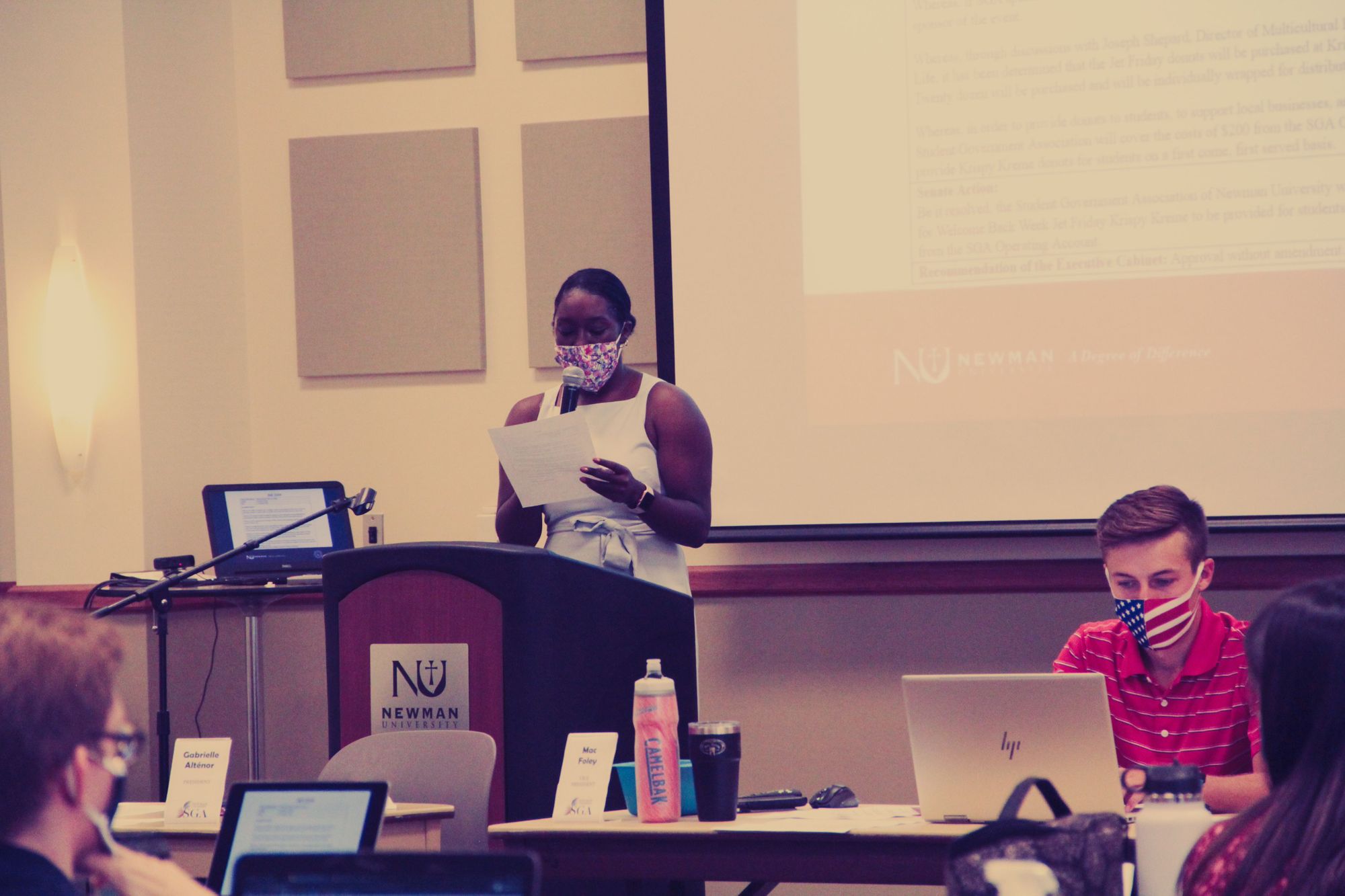 You may have noticed that Newman University's Student Government Association's weekly public meeting on Tuesday was not public this week, nor was it streamed on the Newman Facebook page as usual.
Instead, President Gabrielle Altenor said, the organization had an executive session to deal with internal SGA issues.
Altenor had no comment on what took place in the meeting, but The Vantage has learned from multiple sources that the body's ethics committee was discussing the possible impeachment of a senator. Instead, the senator, a senior, will be sanctioned.
Vice President Mac Foley said he also had no comment about the meeting.
Closed-door executive session meetings are unusual for SGA, whose 17 members usually gather for public meetings on Tuesdays.

PHOTO: Courtesy Photo, Newman Advancement