By Spencer Jacobson, Staff Writer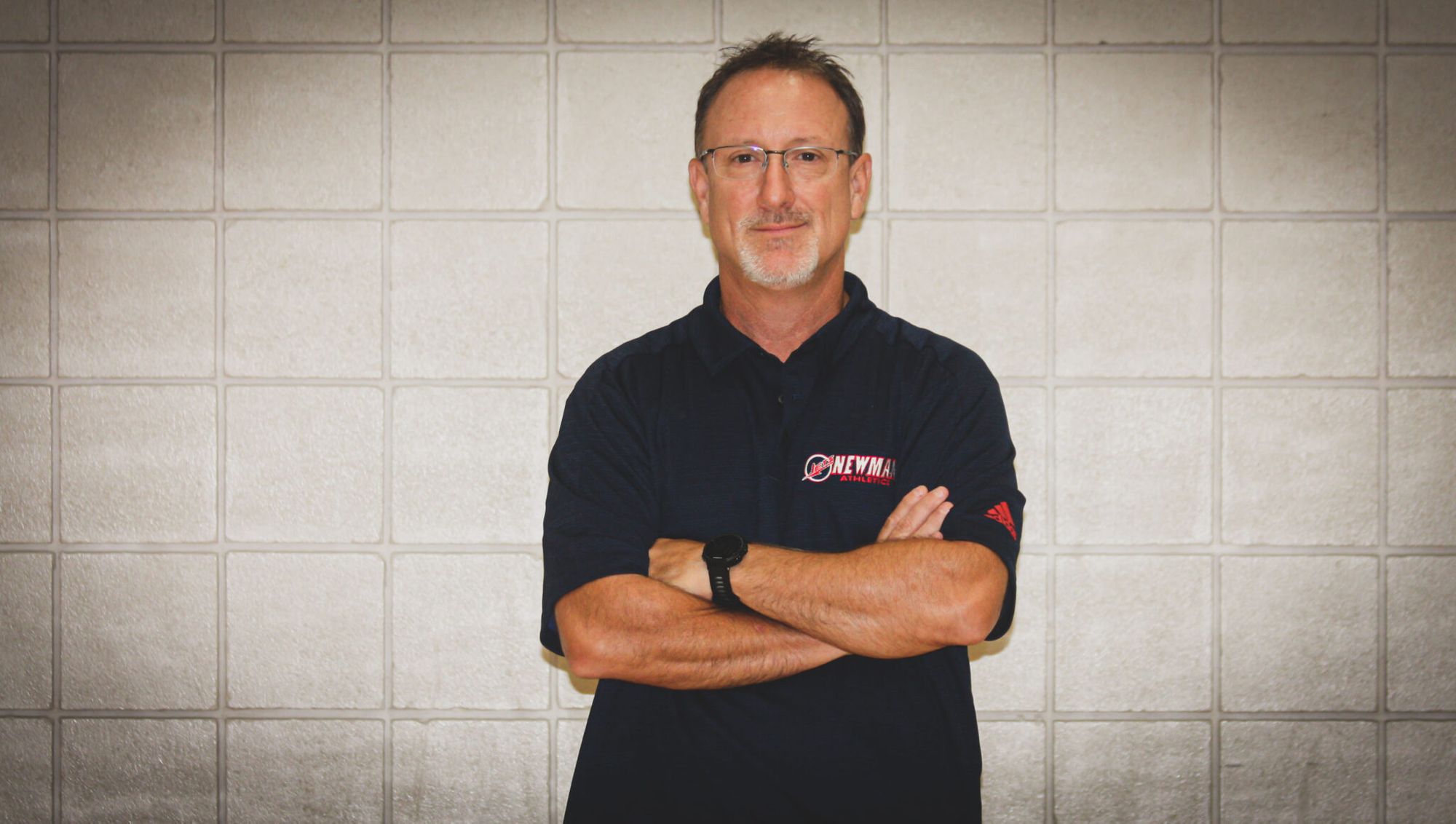 The women's soccer team has a new coach, and he's already quite familiar with Newman soccer.
Jay Holmes, a Wichita native, played four years as a Jet, leading his team to its first District 10 championship in 1988, and later began his soccer coaching career at Maize High School.
Athletic Director Joanna Pryor said the athletic department is happy to have Holmes back at the university and looks forward to working with him for years to come.
"Coach Holmes brings with him the ability to manage people with his diverse working background, a successful coaching career, and, last but not least, he is an alum of our university," she said. "He has a great passion for Newman and Newman soccer. He will be able to establish a culture, create a history and bring stability and longevity to the Newman women's soccer program."
Returning to Newman's campus as a coach, Holmes said, is like coming home.
"Newman has always had a special place in my heart," he said.
Though time has passed between Holmes' time here as an athlete and now as a coach, Holmes said, some things have not changed.
"The mission of the university has remained the same and my role in that: how I can effect positive change in the student athletes that I'm involved in to help them be successful after soccer," he said.
Holmes said he hopes to create a culture of family on the team, much like the one he took pride in while coaching at Maize High School.
"I want the team to continue to be successful moving forward, but equally as important is the connection that I had with those Maize kids, I want to develop and foster with the student-athletes at Newman as well and make it a special experience for them," he said.
Holmes said there are a number of things he is looking forward to but he's most excited to see the Jets in action, which will have to wait due to the MIAA suspending fall sports until at least the spring.
"I want to see these young women compete more than just against themselves in practice everyday, to see how they perform against competition, and the MIAA certainly presents that type of challenge. I want to see how they handle that type of situation and adversity," he said.
Holmes replaces coach Aaron Avila who left the university this summer after four seasons as head coach.

PHOTO: Courtesy Photo, Newman University News