By Tejay Cleland, Sports Editor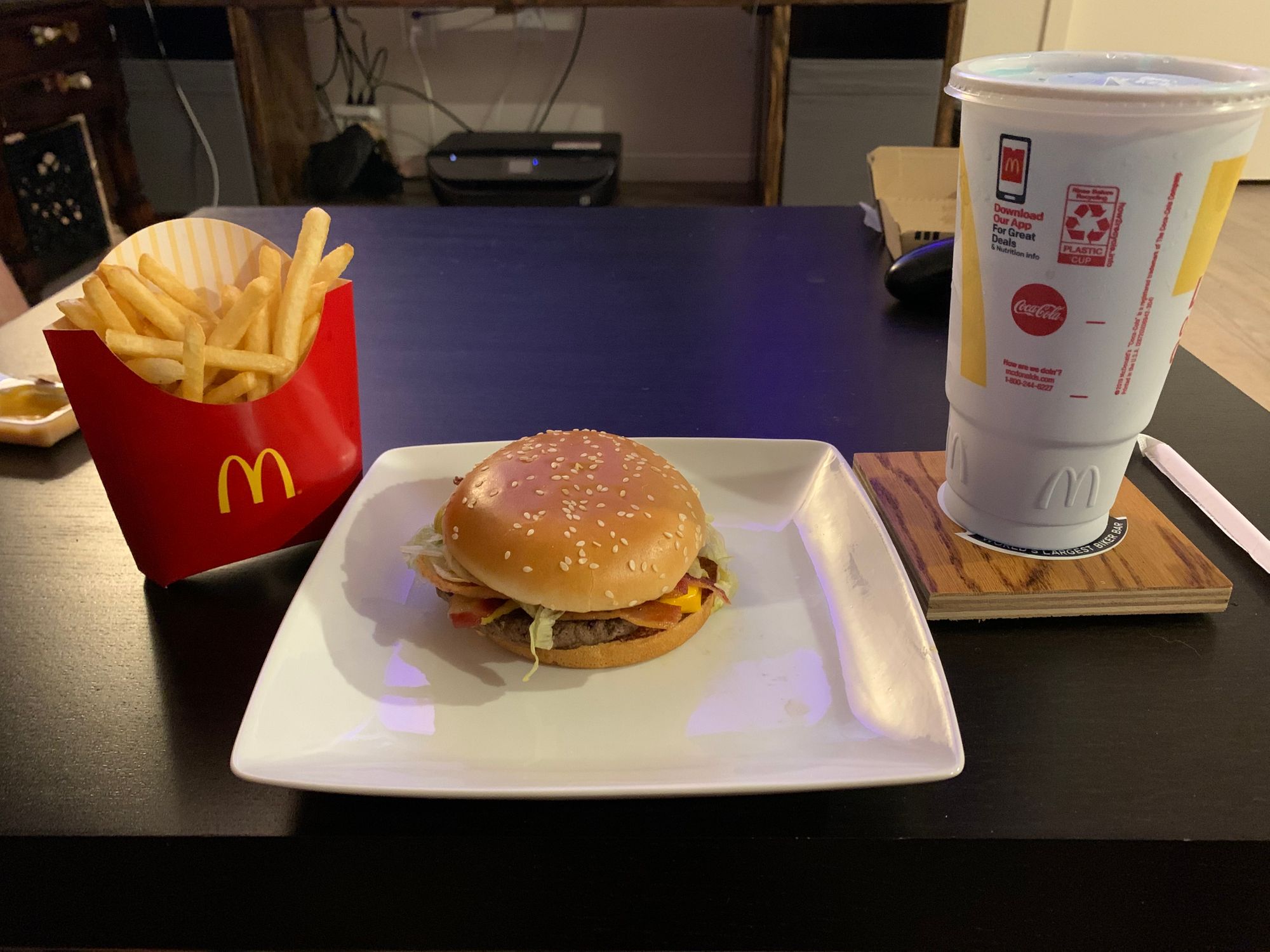 Imagine a fast food meal so popular customers just say to the drive through worker, "You know why I'm here."

Imagine one of the most popular rappers endorsing fast food merchandise that resells for more than $600.

Imagine a fast food restaurant continually having shortages on burgers that are just that popular.

Well, imagine no more. Our wishes have been answered, and McDonald's has collaborated with rapper Travis Scott to create "The Travis Scott Meal."

On Sept. 8, McDonald's released the $6 collaboration meal, which contains a Sprite, a medium french fry, a single barbeque sauce packet to dip your fries in, and a Quarter Pounder with cheese topped with onions, pickles, lettuce, and slices of bacon. This, apparently, is how Scott, a rapper best known for his albums "Astroworld" and "Rodeo," eats his McDonald's lunch.

The Travis Scott Burger has gained loads of popularity over the past two weeks, with many restaurants around the country facing shortages of ingredients. The demand has been so high that as of Wednesday, McDonald's is selling the meal exclusively to those who order it in advance through the McDonald's app. The burger was originally scheduled to be available for in-restaurant order until Oct. 4.

Many videos have gone viral on the internet of customers going through drive-throughs saying simply, "You know why I'm here" or, "Can I have a 'Trav-y Patty'" and then playing Travis Scott's song "SICKO MODE" at a very high volume.

It seems random that Travis Scott would collaborate with McDonald's, but you can bet I was there on the first day it was out because I am a sheep.

But is it worth your $6? It is just a normal Quarter Pounder with bacon added, but if you are a McDonald's fan, why not? Whoever complained about more bacon?

This is 100% a cash grab from McDonald's, and a stretch of one at that. This is a scheme to take Travis Scott fans' money, and it is working.

Sophomore Zachary Boh said he is a fan of both creators of the meal: McDonald's and Travis Scott.

"I got the Travis Scott Burger because it was something new at McDonald's, and I'm a fan of  McDonald's," he said. "I also enjoy Travis Scott's music, so seeing that this is the meal that he likes to order, it convinced me to try it for myself."

PHOTO: Tejay Cleland, Sports Editor