By Marie O'Neal, Staff Writer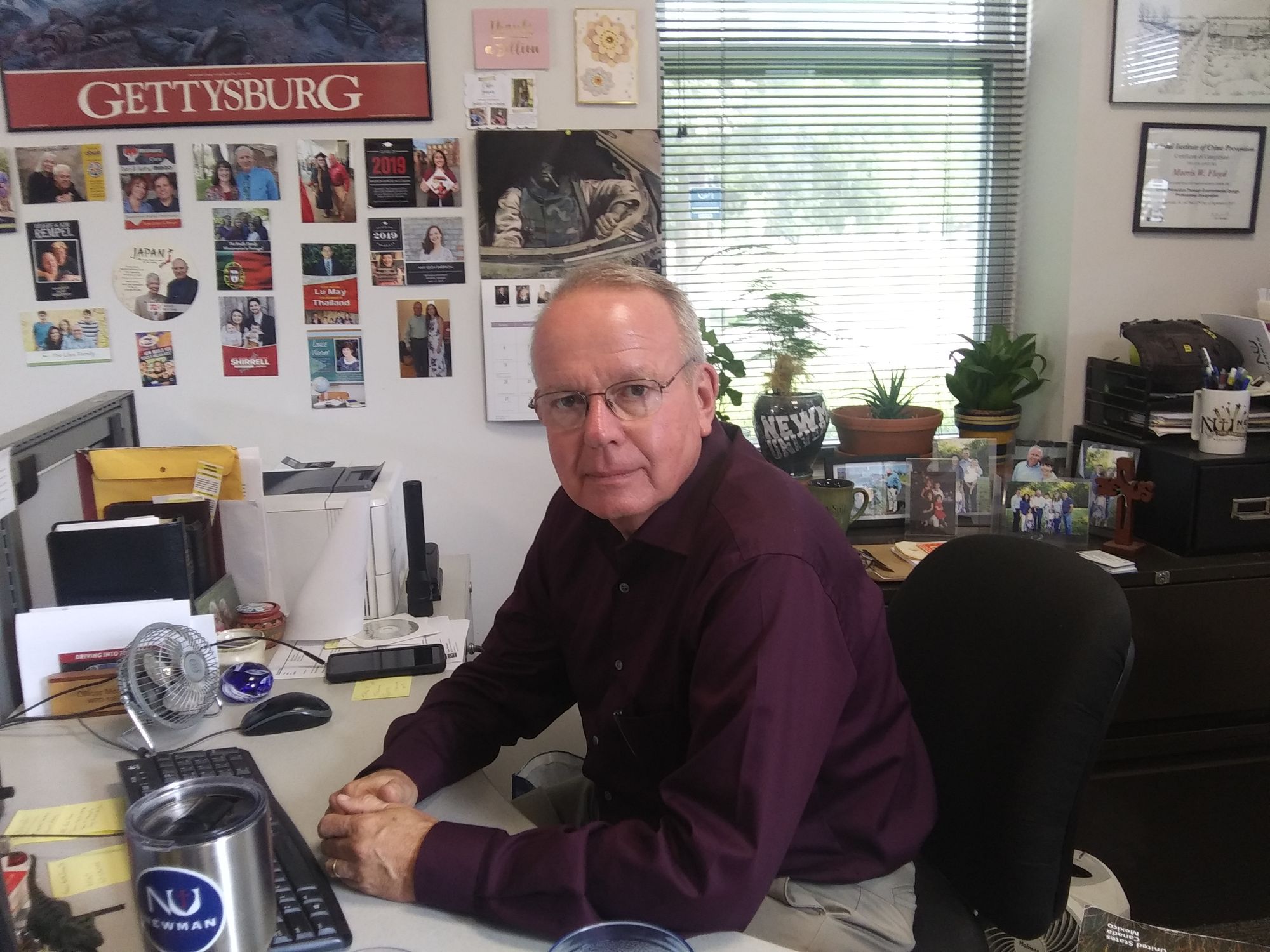 This semester, Director of Security Mo Floyd has given out a record-setting low of zero parking tickets.
But it's not necessarily because the Newman community has been so conscientious about parking, he said.
"Usually, I give students a two-week grace period at the beginning of the year before I start writing tickets, but before that could happen, I got restricted to my office," Floyd said.
Earlier this semester, Floyd was granted a medical exemption from the university's mask policy. However, because of the university's guidelines in its COVID-19 mitigation plan, Floyd has been restricted to his office.
In a typical semester, Floyd gives between 30 and 40 actual parking tickets, he said. All parking violations carry a $25 fine except handicapped spots, which carry a $50 fine.
Floyd said the Newman handbook says that Newman security must issue all parking tickets but that he is the only one with the authority to distribute them.
"The contracted [security] guys are not trained for that, and if there is an appeal process, they would have to be available at the date and time the appeal takes place," he said. "I just can't guarantee that."
So as long as Floyd remains restricted to his office, parking policies across campus will remain unenforced.
However, Floyd said he hopes students will respect the no-parking signs, especially in the handicap zones, as city police have the right to ticket those spots.
On Newman's campus, the only restricted parking lot is Parking Lot F, which is behind Eck and is reserved for faculty.
PHOTO: Madeline Alvarez, Editor-In-Chief