By Tejay Cleland, Sports Editor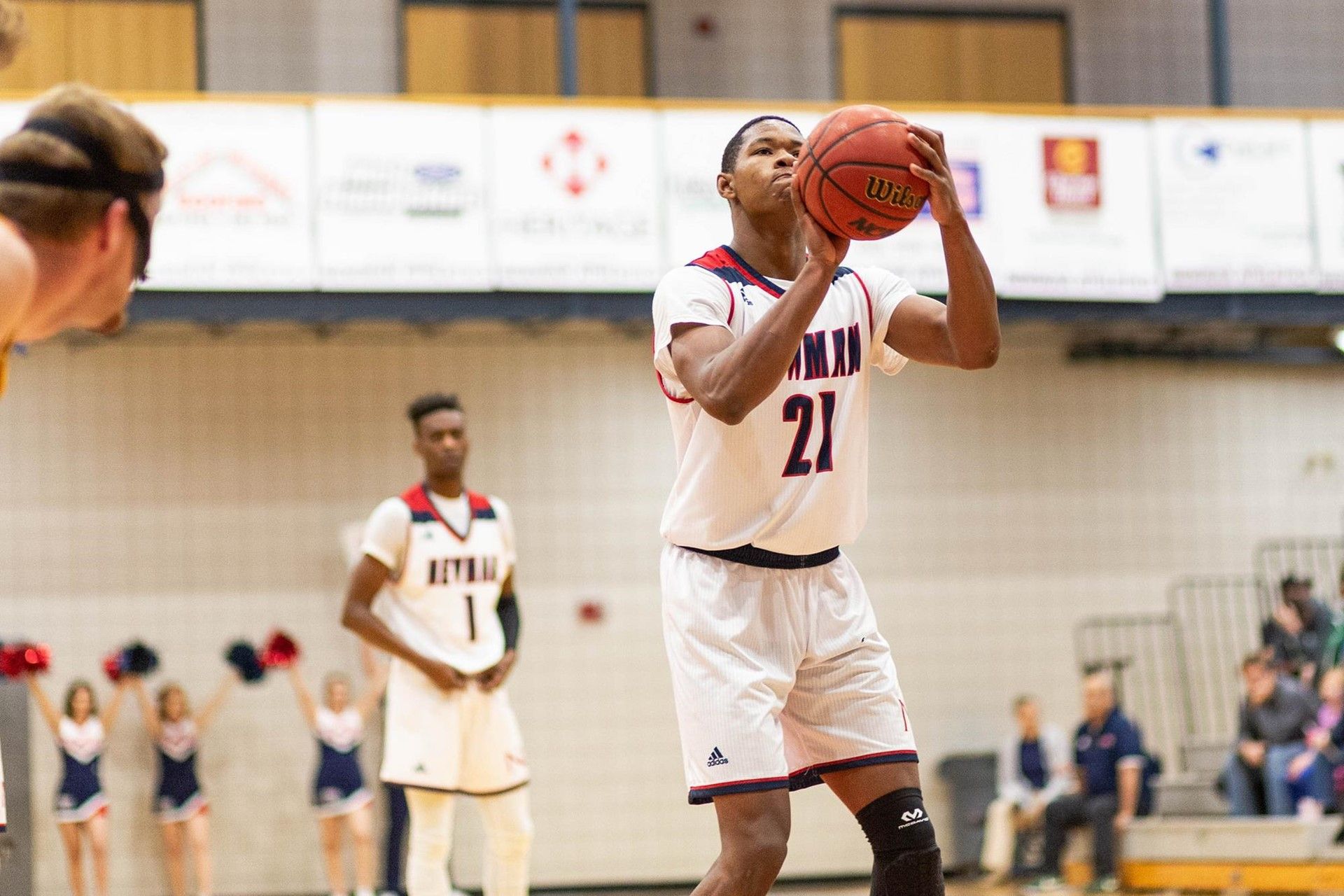 Newman's men's basketball team under fourth-year head coach RJ Allen look to improve from their 9-19 season last year. The men's team will start play on Nov. 18.
Last week, the MIAA announced that basketball will be allowed to start play on time. Once competition begins, it will be mandatory for all team personnel to be tested for COVID-19 at least once a week. There will also be no non-conference games this season.
The Jets will be young this season, returning only four players: senior Tyjil Hereford, junior David Javorsky, senior Jacob Birnbaum and junior Deandre Johnson.
Allen said he is excited for the return of forward Johnson, who appeared in only three games last season, starting all three, before a season-ending knee injury. In his four games, Johnson posted a team-leading 16.7 points per game, as well as a team leading 9.7 rebounds per game.
"His injury last year was a pretty devastating loss for our team," Allen said. "It will be great to have him back."
Point guard Hereford and forward Javorsky also look forward to big seasons this year with the Jets, Allen said. Hereford started in 14 games last season averaging 3.9 points per game while boasting a 43% three-point percentage. Javorsky started in 14 games while averaging 7.9 points per game with 3.3 rebounds per game.
With 13 new players on the team this year, including four freshmen, the men's basketball team will be inexperienced with Newman's system, Allen said. But while having an almost new, young team can be difficult out of the gate, Allen said he is excited for the potential that his team has.
"Everyone with the exception of Ty Hereford is on slate to come back next year," Allen said. "They're young right now, and we'll have to take our bumps early, but we're building something special for the future here."
Due to COVID-19 precautions, the Jets will take on a new all-conference schedule this year, playing six fewer games than in a typical season.
"The MIAA on the basketball side is probably one of the best Division 2 conferences in the country," Allen said. "I anticipate that it is going to be a very experienced league this year. There is going to be no nights off, that's for sure."
While no official non-conference games will take place this year, two exhibition matches will take place. Newman will take on Division 2 schools Oklahoma Christian University from the Lonestar Conference in Edmond, Oklahoma, and William Jewell University from the Great Lakes Valley Conference in Liberty, Missouri.
The Jets first official game will come on Nov. 18 at home, when they will take on conference foe, the Pittsburg State University Gorillas.
PHOTO: Courtesy Photo, Newman Athletics