By Tejay Cleland, Sports Editor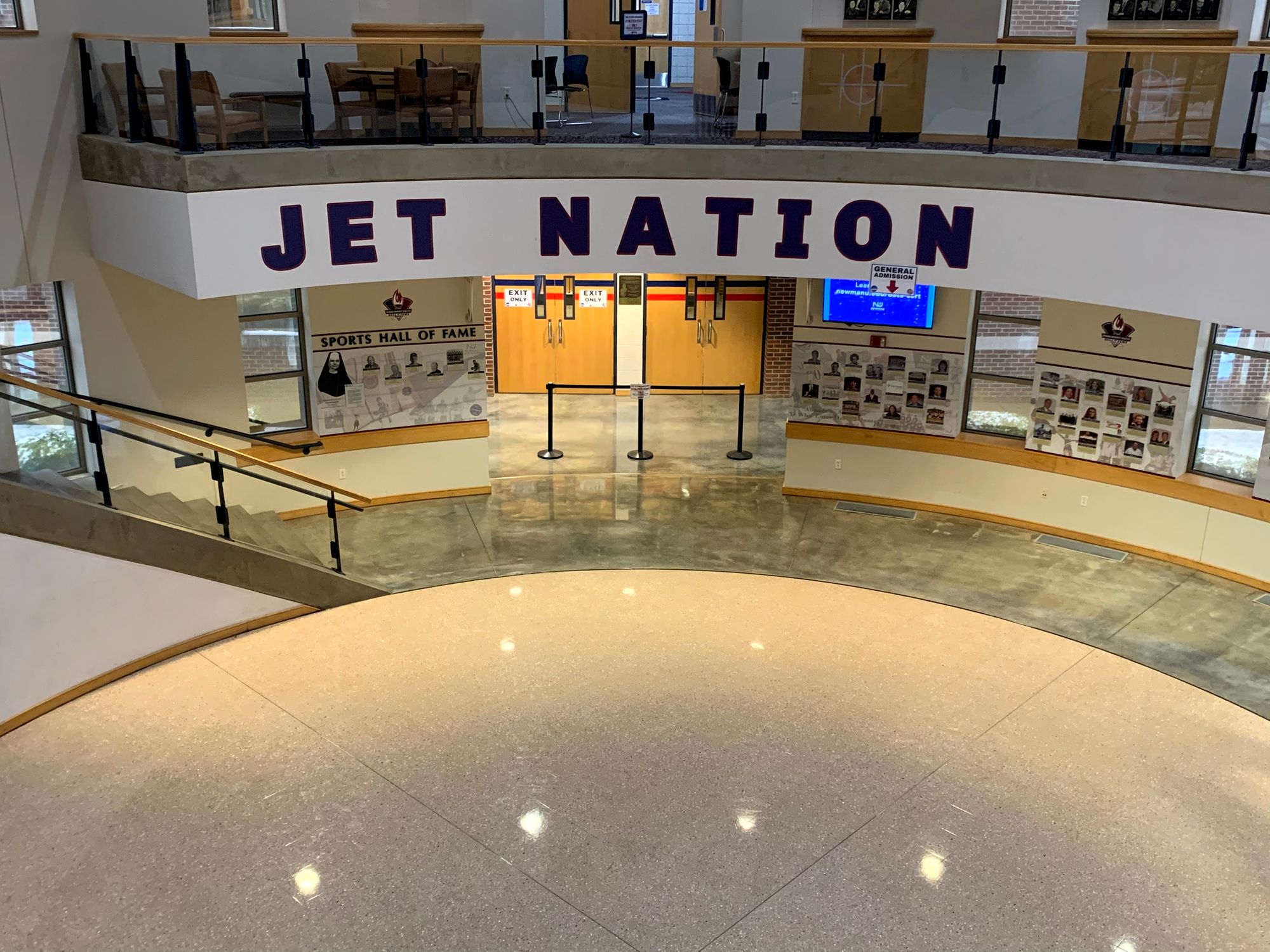 Some Newman winter sport athletes will be able to receive an extra year of eligibility thanks to an NCAA decision announced last week.
On Oct. 20, the NCAA announced that winter student-athletes who compete this season will receive an additional season of competition. Newman's winter sports include men's and women's basketball, as well as wrestling.
Associate Athletic Director Maureen Rohleder said that the NCAA has frequently changed eligibility rules since March.
"All of these waivers are due directly because of COVID and the effect it has had on the sporting world," she said.
The MIAA suspended all sports activity on March 12, preventing senior Tyler Lawley and junior Kameron Frame from taking their shot at a national wrestling title. The men's and women's basketball teams did not make it into the conference championship last year, so they did not miss any competition due to the virus.
Rohleder said the situation will be treated much like spring sports receiving eligibility last year.
"Starting last spring, softball, baseball, golf, and tennis all got another year to use, since spring sports were cancelled," she said. "The most recent update is for winter sports, who will also get another season back, even if they play this year."
All winter sport athletes are eligible to receive the eligibility waiver if they compete in the coming season. Players who redshirt will not be eligible to receive a waiver, as they would not lose a year of eligibility anyway.
Rohleder said the NCAA wanted to allow athletes to have the chance to have a "full season." Winter sports are slated to play an all-conference schedule this upcoming season and will get six fewer games than in a typical season.
According to NCAA.org, the waiver for winter sports athletes was recommended "due to the likelihood that their seasons will be impacted by COVID-19 in ways similar to fall sports."
As of now, fall sport athletes will be granted an extra year of eligibility only if they play 50% or less of their season, which is postponed until at least Jan. 1. No schedule has been made for the postponed fall season.
The NCAA announced at its Sept. 2 meeting that financial aid flexibility will be provided for student athletes who would have exhausted their eligibility. This flexibility is only for student athletes who return back to the same school after receiving eligibility back.
PHOTO: Taylor Stevens, Staff Photographer