By Tejay Cleland, Sports Editor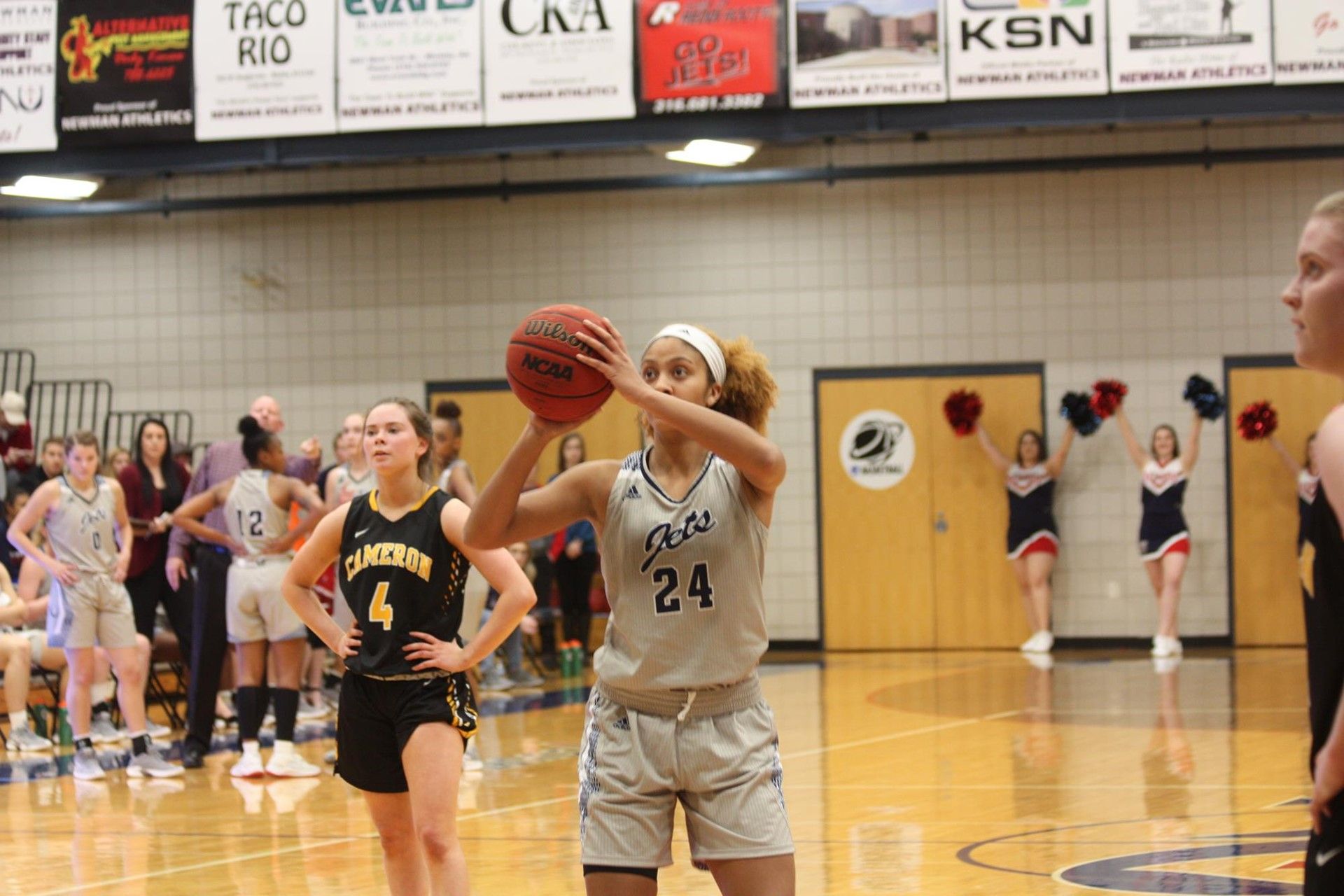 The women's basketball team, returning 10 players from last year's 11-17 season, is looking for a big season, said head coach Darin Spence.
Spence, in his ninth year as coach, says he hopes for good things from the returners this season in their all-conference schedule.
The senior returners include Haley Albers, Abbey George, Braxtyn Stewart, Bailey Hawkins and Rylee Meloy. Spence says he is excited about having players familiar with the program back for this year.
"This familiarity brings many positives, as I'm a big believer in team chemistry being the top priority," Spence said.
The Jets will return their leading rebounder in George as well as their second highest scorer from last season, sophomore Madison Birnbaum.
Spence said he also looks for junior Faith Mason-Vestal to have a big season after a lingering knee injury kept her from being 100% healthy last season.
"We need her to be back to form and provide an inside presence for us," he said. "She suffered [the injury] in the Heartland Conference tournament during her great freshman year, where she was named the conference freshman of the year."
The Jets also look forward to the play of two new freshmen, Sydney Nilles and Ashanti Day, Spence said.
"We expect them to step in and run the show for us," Spence said. "They both make very good decisions, play with great awareness and provide a high level of composure. They will need some in-game experience, and having a shortened season will really force them to grow up quickly."
Although the team had a complete season last year and will be able to start on time this year, it missed lots of training time, Spence said.
"We missed out on a spring and summer of work due to COVID-19, as did all other teams, so it will take some time," he said. "Even with a large returning class, we are having to re-learn a lot, [as well as] get back on the same page and get our chemistry back to where it once was."
Spence said that although the team faces a setback in losing training time, he looks forward to a good season.
"Long road ahead of us, but I can tell you this group has a high level of investment and truly care for each other," he said.
The women's team will play in an all-conference schedule, meaning it will lose 10% of a typical schedule. The Jets will open up at home against Pittsburg State on Nov. 18.
PHOTO: Courtesy Photo, Newman Athletics