By Cole Schnieders, Copy Editor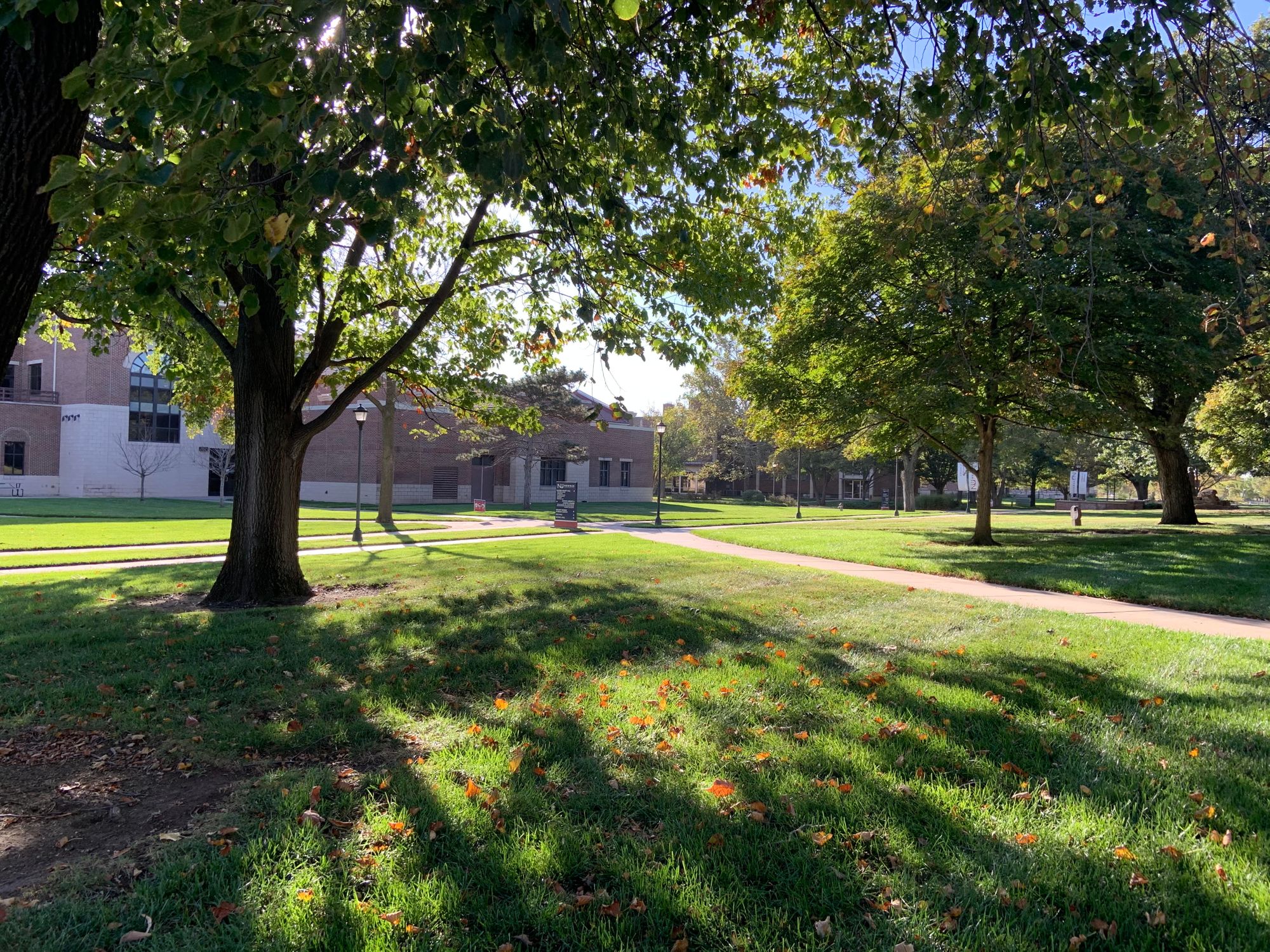 Next semester, students that fall on hard times will be able to fall back on the Pay it Forward Fund, an emergency fund for students at Newman.
Director of Multicultural Engagement and Campus Life Joseph Shepard said he created the Pay it Forward Fund with $5,000 in seed money provided by SGA to help students who are going through financial hardship.
"Many times, those hardships are not even associated with tuition," Shepard said.
Shepard said that he's had students unable to pay bills due to missing work, often for reasons outside their control, like illness or a death in the family. The fund could be used for things like rent, car maintenance, computer repairs and anything else that presents an obstacle for students who've exhausted their other options.
Starting next semester, Shepard said, students will be able to fill out an application for aid through the student affairs office, either online or in person. Applicants will need to be able to provide documentation of hardship and where the money will be going and follow up with a receipt of where the money went.
Shepard said approval for disbursements will be given by the Dean of Students and Student Affairs, Christine Schneikart-Luebbe.
Student confidentiality is of utmost importance, Shepard said.
"I will do an initial screen of that application, and then it will populate over to Christine, and we will be the only two that see those applications," he said. "We are not sharing their information or their need with other students that work in our office. We're not sharing it with other faculty or staff members on campus."
Assistance will go directly to students via a mailed check, Shepard said, so it can go towards a student's immediate needs rather than towards their student account balance.
Shepard said that Newman is behind other universities in starting an emergency fund for students, but the ongoing COVID-19 pandemic has underscored the need for the fund.
Part of his passion for the project, Shepard said, is his own experience as a first-gen college student.
"I needed to pay tuition. And I was afraid to ask for help and didn't know who to go to. I took out a payday loan," he said. "It took me one year to pay off $500 because the interest rate was so high."
Shepard said that although the seed money is from SGA, he hopes that students, alumni and community partners will continue the fund and pay it forward for students in need.
"[At] one institution, their student organizations even fundraise," he said. "I imagine this being a grassroots fund...you may say, 'Listen, I want to give $10.' It doesn't have to be $1,000 to support this fund. That's the beauty of this."
Shepard said ultimately, he just wants students to know that they're not alone and that there are resources out there for them.
"We're going to do our due diligence to ensure that the funds are going to students that need it," he said. "For the students that do need it, we're here, and we're here to support them."
PHOTO: Leanne Vastbinder, Opinion and Online Editor