By Tejay Cleland, Sports Editor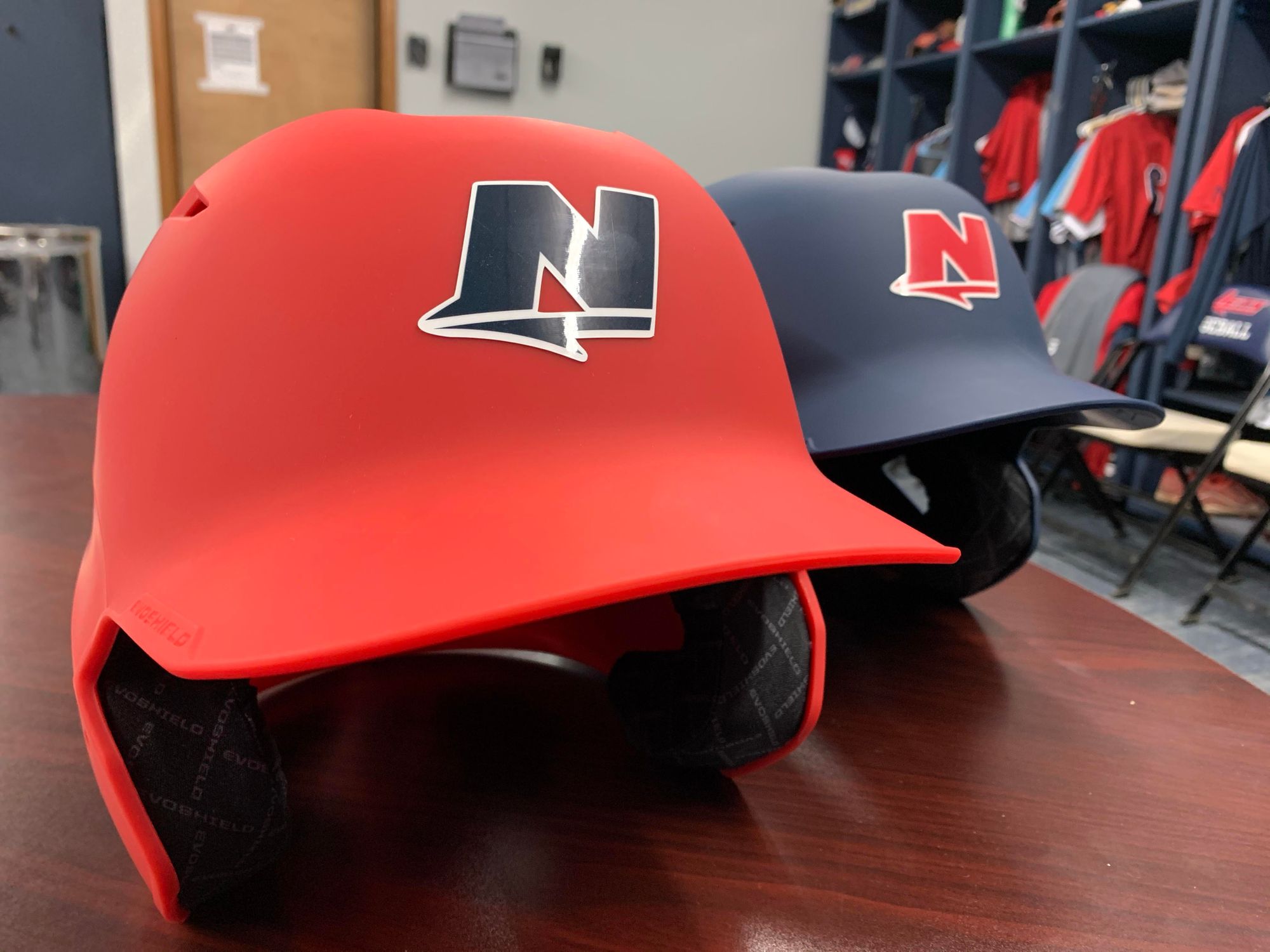 Newman's baseball team is drifting away from its traditional navy blue NU hats and helmets for this spring and breaking out a new logo. The team's new gear features an N with a tail under it, similar to the current Jets logo, which was revamped last semester.

The new logo was designed by Head Baseball Coach Drew Maus and Associate Athletic Director Zane Ehling.

"I told Coach Ehling that I was not going to put the NU logo on any more baseball apparel," Maus said. "I felt that it was the school logo and not the athletic department logo."

Maus said he likes the new Jets script logo but said he did not like it on the baseball teams hats.

"I, as a baseball traditionalist, do not like logos on hats that have words in them," he said. "So we had to come up with a new logo to put on our hats. We went back and forth with a few before we came up with [the new logo.]"

Newman Athletic Director Joanna Pryor said she is a fan of the new logo.

"I love it," she said. "I think it is fun and it has actually picked up a lot of attention on social media. There have been a couple of people asking how to get one of the new hats."

Pryor said the new logo is exclusively a baseball logo as of now but the athletic department has looked into using it more in the future.

The new logos also came at the same time as the Jets new baby blue jerseys, which many teams added this season.

The Jets' baseball team will open its season on Feb. 12 at home when it takes on non-conference opponent Southwest Oklahoma State.
PHOTO: Tejay Cleland, Sports Editor