By Tejay Cleland, Sports Editor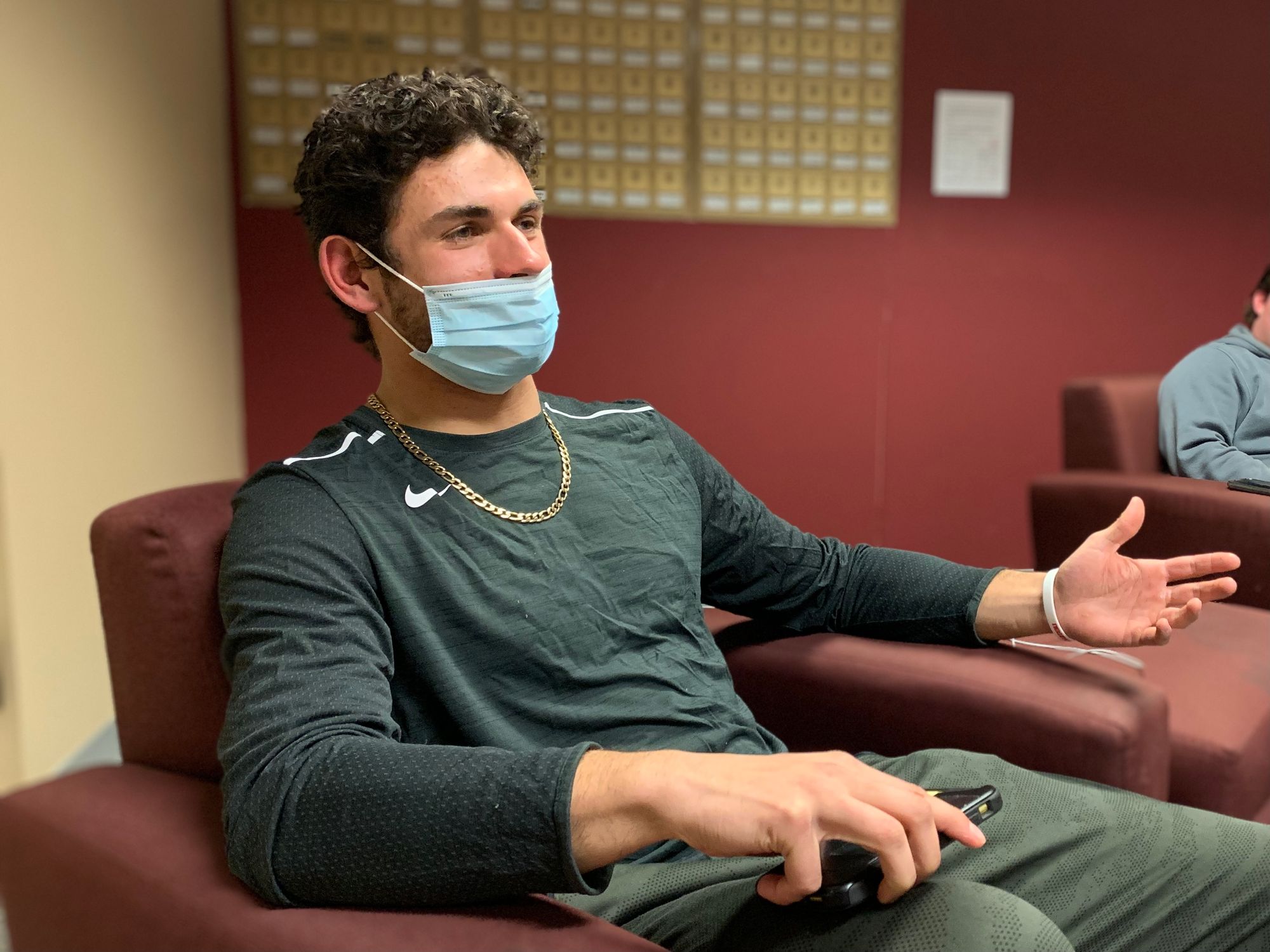 When junior baseball player Andrew Paten transferred to Newman this fall, he found the school did not have a club that was a big part of his life growing up. So Paten decided he would start it.
He recently launched a chapter of Fellowship of Christian Athletes on Newman's campus. Newman has had an FCA chapter in the past but it hasn't been active in recent years.
FCA's website says the group's vision is to "see the world transformed by Jesus Christ through the influence of coaches and athletes."
Paten said he feels strongly about his relationship with God and wants to share his word with as many people as he can.
"Faith is definitely number one in my life," Paten said. "I felt like I was led to start something like this up. I feel like my calling is to lead as many people to Christ as I can."
The FCA club will have weekly meetings where someone will share a devotional and student athletes will have an opportunity to share their thoughts about how God is impacting their lives. Paten said having the opportunity to share thoughts about faith is a great thing for athletes.
"I think it's good to just meet with others and fellowship with each other," he said. "It is even more neat whenever we all have something in common such as all being Newman athletes."
Paten said his previous school, Lake Erie College in Ohio, didn't have FCA there when he arrived so he started a chapter there, too.
If you are interested in learning more about Newman's FCA club, contact Andrew Paten at paten592918@newmanu.edu.
PHOTO: Tejay Cleland, Sports Editor