By Tyler Push, Staff Writer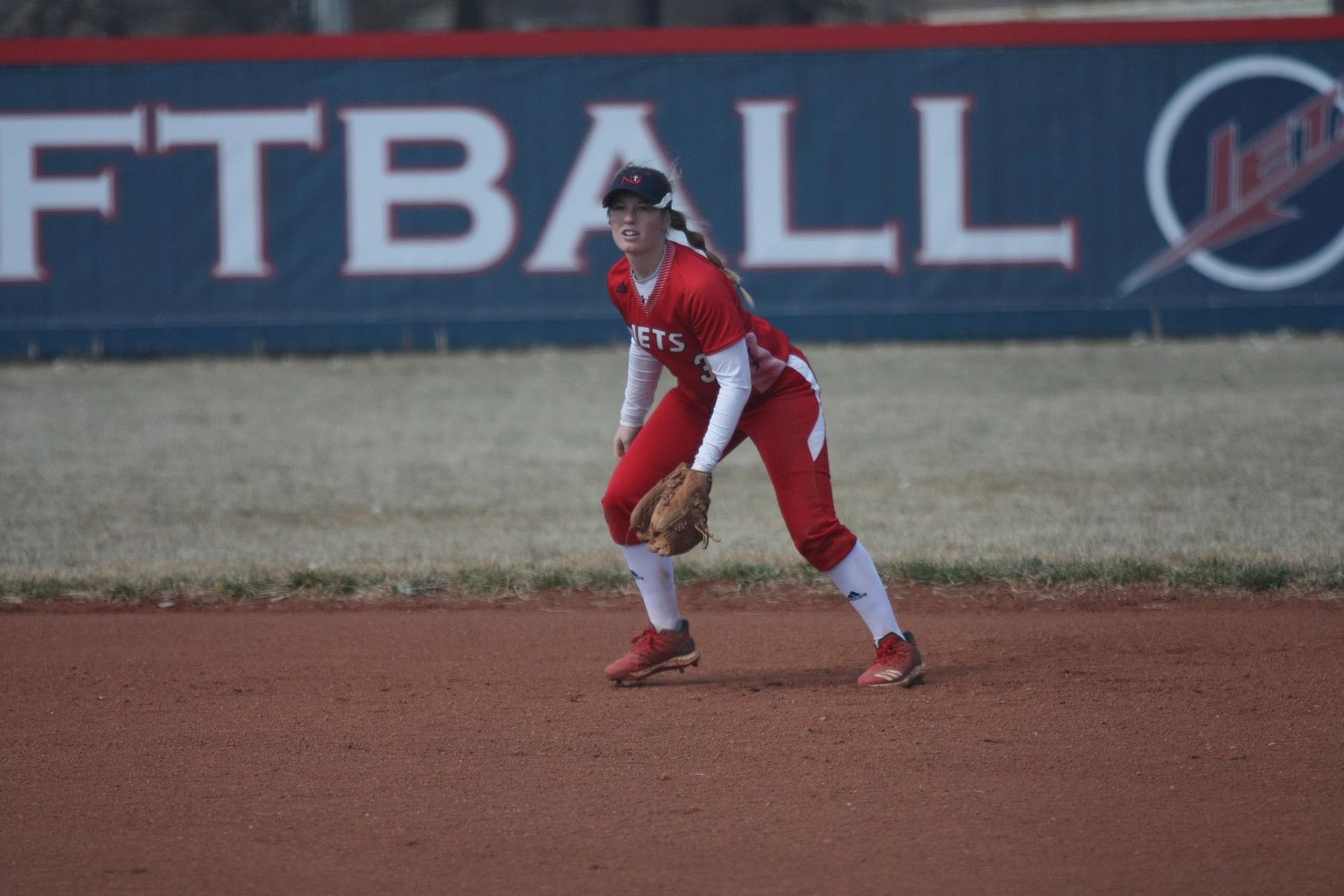 COVID-19 has had a global effect on the world, and for many senior Newman athletes, it has altered their final seasons at Newman. Seasons have been cut short, quarantines have become the norm and several limitations have been placed on athletes.
Several senior members of sports teams including basketball, baseball, bowling and more have been affected by shortened seasons and weekly testing for the virus, which has then caused them to miss training sessions due to isolation periods.
Senior volleyball player Reagen Roth said that one of the hardest parts about the pandemic protocols has been not having the support that was available to her in years past.
"Being a senior, it's really hard not being able to have my family come watch the last games I will play, especially when they have been to every home game for the past three years," Roth said. "The constant cheering and having the fans hype you up always gives us a positive vibe when stepping on the court for each set."
The Jets fall volleyball season was postponed because of COVID-19 but the team was able to start the season in the spring.
Jets softball was inactive for the fall, too, which had an impact on the team. Senior Paige Wallace said not having a fall practice period was a downfall because they did not have the chance to see opposing competition before the start of their season.
A lack of fans has also been noticeable to the softball team.
"I love when I'm playing and I look into the stands of a packed crowd. It's just a great feeling knowing that your team has all that support," Wallace said.
COVID-19 has even impacted a sport where the fan section is already pretty spaced out. Senior cross country runner Alex Ultreras said that the virus created a huge mental challenge during the fall season.
"Fans were not allowed to come close to us so we didn't hear much cheering as the race went on," he said "It was certainly mentally challenging for all the runners because it's just you, your breathing, and the pain you're going through."
PHOTO: Courtesy Photo, Newman Athletics