By Katherine Sullivan, Staff Writer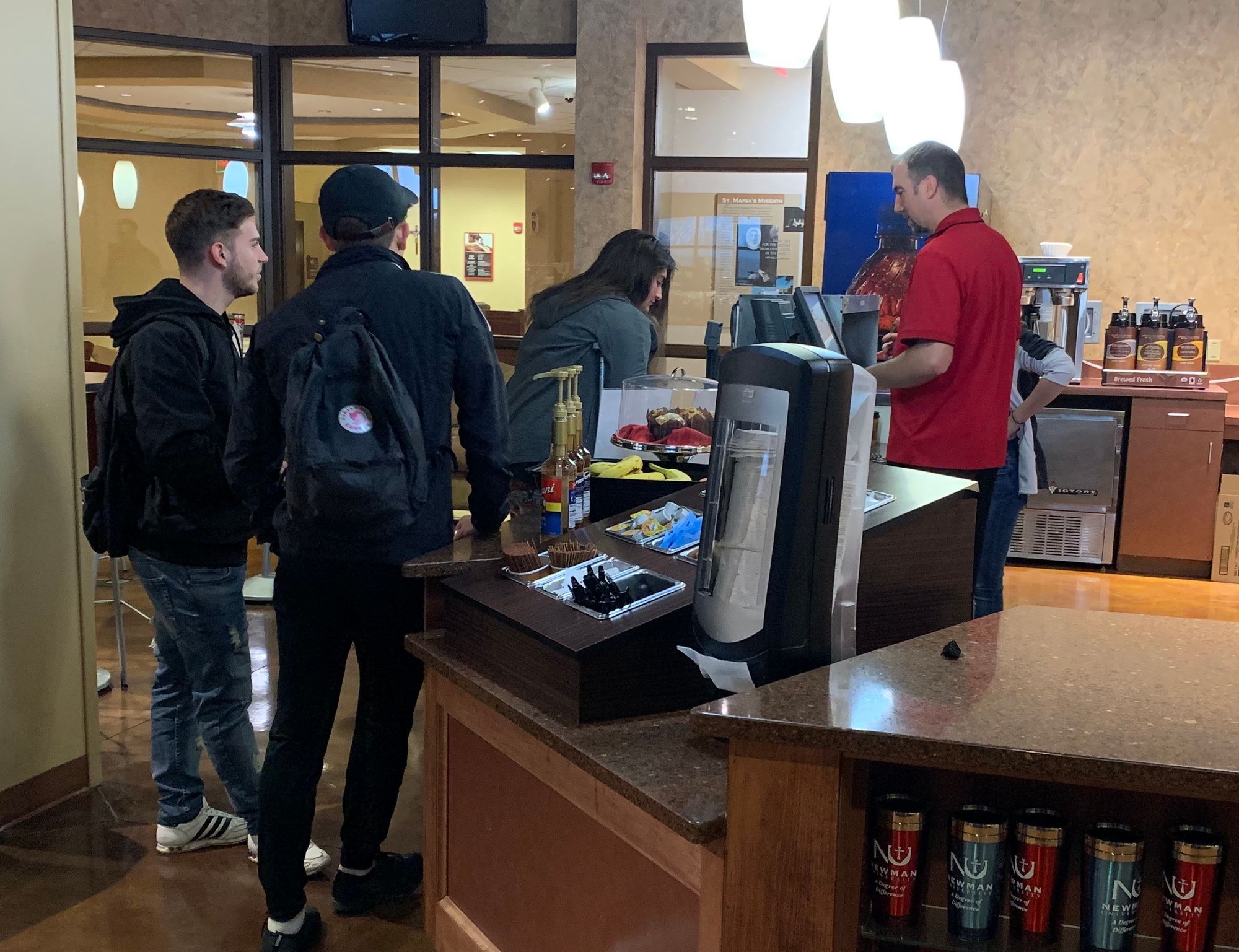 With the pandemic came the closing of The Grind — the campus coffee shop located in the Fugate Student Center. The space now sits empty, but there are plans for future renovations.
But the space that The Grind formerly occupied — as well as the now-empty space that used to house the bookstore — will soon be available for student use.
The Student Government Association received approval to turn The Grind space into a  commuter student lounge, said SGA President Gabrielle Altenor. And the empty bookstore will be renovated and revitalized by University President Kathleen Jagger and her cabinet, but until then, the former bookstore as well as coffee shop will be available to students after being cleared out.
SGA and university officials will be working to ensure that access to The Grind and bookstore spaces are available to students, said Altenor.
"Work is being done to remove the fire alarm from the door by The Grind as well as the sensors to the bookstore," Altenor said. "Once that is complete, the area will be available for use by the students and the work to revitalize the space will continue in the meantime."
Though SGA is working to make the space available to students now, renovations haven't yet started—and there isn't yet a vision for what the final space will look like.
"A survey was sent out to all the students for both feedback on the recent student center renovation, as well as a questionnaire for what students envision for the commuter student lounge/Jet Refuel Station," Altenor said. "The SGA is looking for feedback on both the atmosphere and the vibe of the space."
SGA would like feedback from both on-campus residents and commuter students. The space, although referred to as a commuter student lounge, will be available for use by both commuter and residential students at Newman University.
"The SGA simply finds it necessary to ensure that we are providing equal opportunities and resources for every type of student, so we work to form initiatives for each area of campus," Altenor said.
Last year, SGA worked to provide for printers to be installed in each residential hall, benefiting students living within the dorms.
"Initiatives for commuter students showcase equitable SGA efforts to provide for them as well. The goal is always to balance the work done for the students, to make sure that we are serving every student," Altenor said.
PHOTO: Courtesy Photo, Newman Advancement