By Murphy Obershaw, A&E Editor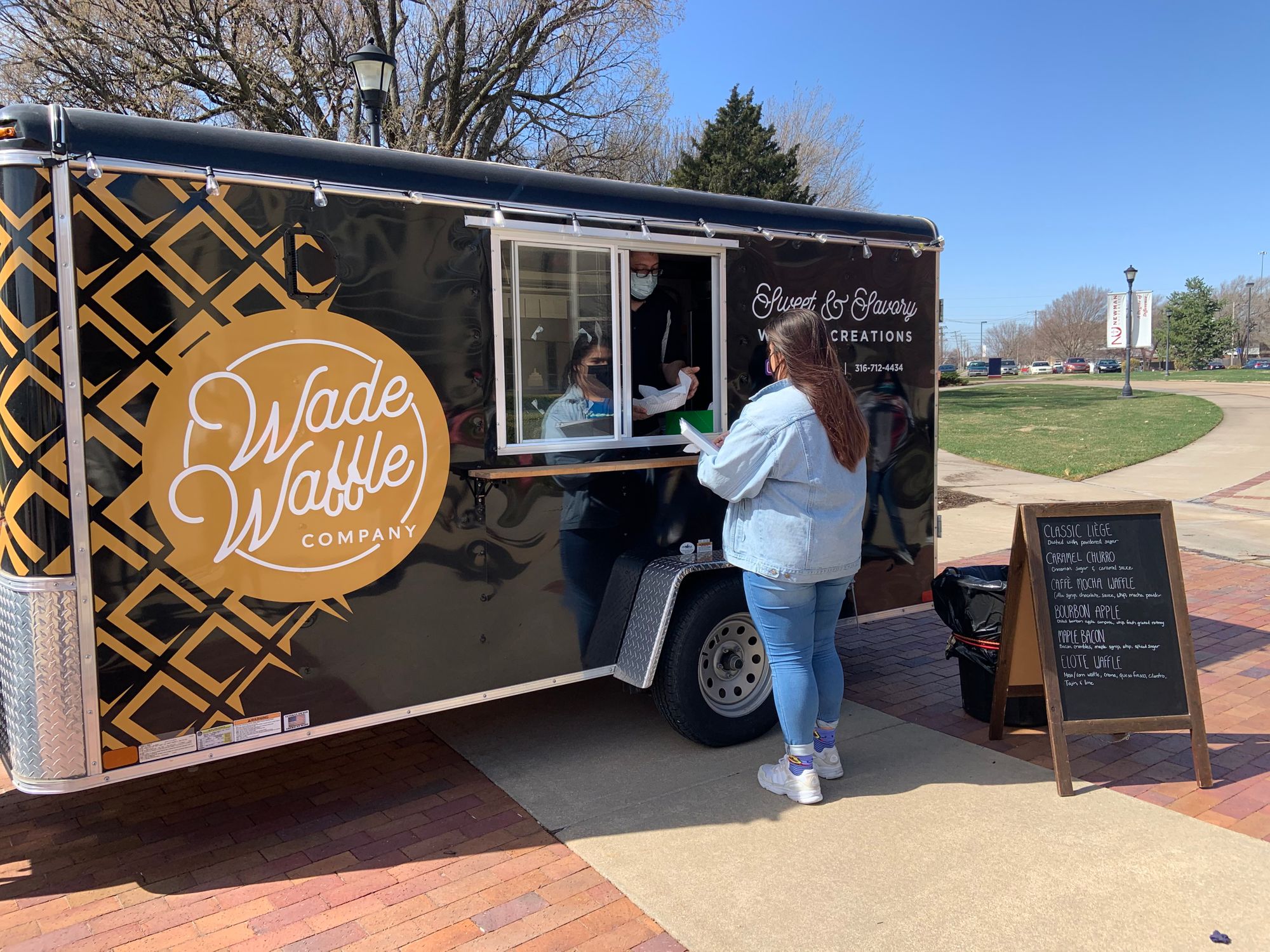 Spring break was cancelled this year to eliminate the risk of students getting COVID-19 from traveling, but that isn't stopping Newman students from taking a moment to relax and enjoy themselves.
Senior Karen Do and other members of ASA usually attend a conference during spring break. This year they aren't attending a conference, but they are still going to get together and have some fun.
"ASA is hosting a retreat for our members on Friday, so we can have a fun time even without spring break. We're having a couple workshops at the retreat to imitate what we would see at our annual MAASU conference," Do said.
Assistant Director of Campus Ministry Emily Simon is a graduate student at Newman, and she took a couple days off of work to give herself a spring break.
"I feel like mine is cheating a little bit because I'm an employee of Newman and can take off days," she said. "But I took off Friday and this past Monday to have a little bit of a spring break."
As a graduate student, her classes are online, so while she still has weekly assignments to accomplish, like watching lectures, reading and writing discussion posts, there is a little more flexibility than if she had to show up for a class at a particular time.
Simon said she spent her four-day weekend working on a paper, visiting her sister in Hays and taking a break from work.
"Typically spring breaks, I think students use them to kind of rest and get caught up on homework, and in that sense that was definitely what my little mini-spring break was," Simon said.
Freshman Catherine Madison said she is taking a day trip to Kansas City this weekend to spend time with family by going shopping and eating dim sum.
Some professors are helping students get a little break from their regular flow of homework.
Associate Professor of Philosophy Jamey Findling usually shows a movie or two that relates to what he is teaching in his classes sometime during the semester. This year, he scheduled the movies during what normally would have been spring break.
"It wasn't a radical change in the course plan or anything like that. It was just a matter of 'Maybe that week would work well,'" he said.
Findling added that faculty recognize that students are stressed and that faculty are too.
"I think faculty are generally aware that anything we can do to kind of help students get through this semester is probably going to be a good idea, something that will hopefully be appreciated," Findling said.
Organizations around campus are also doing things to help give students a moment to relax and enjoy themselves.
The Division of Student Affairs is hosting a "StayCation" this week, four days of events that center around free food.
The last two days of StayCation week are today, where students can get pancakes from 11:30 a.m. to 1 p.m., and Friday, when they can get milk and cookies starting at 8:30 a.m. The food will be served in the Student Center.
PHOTO: Leanne Vastbinder, Opinion and Online Editor