By Tyler Push, Staff Writer
Students who find themselves in need of pandemic entertainment have a unique option. It's called JetTV.
JetTV is a movie streaming service that is available to anyone who is on campus using Newman's WiFi. However, some students do not even know that this service exists. Students can access this feature by typing JetTV.NewmanU.edu into their web browsers.
Previous Residence Life Director Scott Mudloff said that the service has been around since the 2018-2019 school year and was intended as a replacement for cable TV, which the university dropped.
"We found the majority of students weren't watching cable," he said. "Since the response we got was more for streaming, the university decided to end our agreement with COX cable and switch to a streaming platform. We chose JetTV because of the many offerings it had to incorporate content of our own design as well."
Several genres are offered, including comedy, horror, action, romance and children's/family movies. A few titles include "21 Jump Street," "Annabelle," "Fifty Shades of Grey," "The Lorax," several of the Harry Potter titles and much more.
New movies are added monthly. Current Residence Life Director Turner Middendorf recently sent out an email to Newman students asking what movies they would like to see on the system.
The email's subject line reads: "Vote on JetTV April Movies," and students will find a Google form where they can vote. The top five picks will be added to JetTV, Mudloff said.
"Movies stay on until August when the system refreshes. Then, new movies are added and will stay in 'circulation' until the next August," he said.
Students need to place their votes before the end of the month.
Senior Reagen Roth has enjoyed JetTV's offerings.
"I never really knew about JetTV until this year, but literally any time I want to watch a movie, JetTV is my go to," she said. "The fact that different movies get added each month is awesome because you always have new options."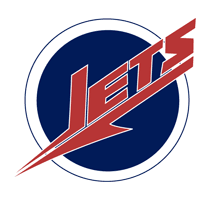 PHOTO: Courtesy Photo, Newman Athletics