By Tejay Cleland, Sports Editor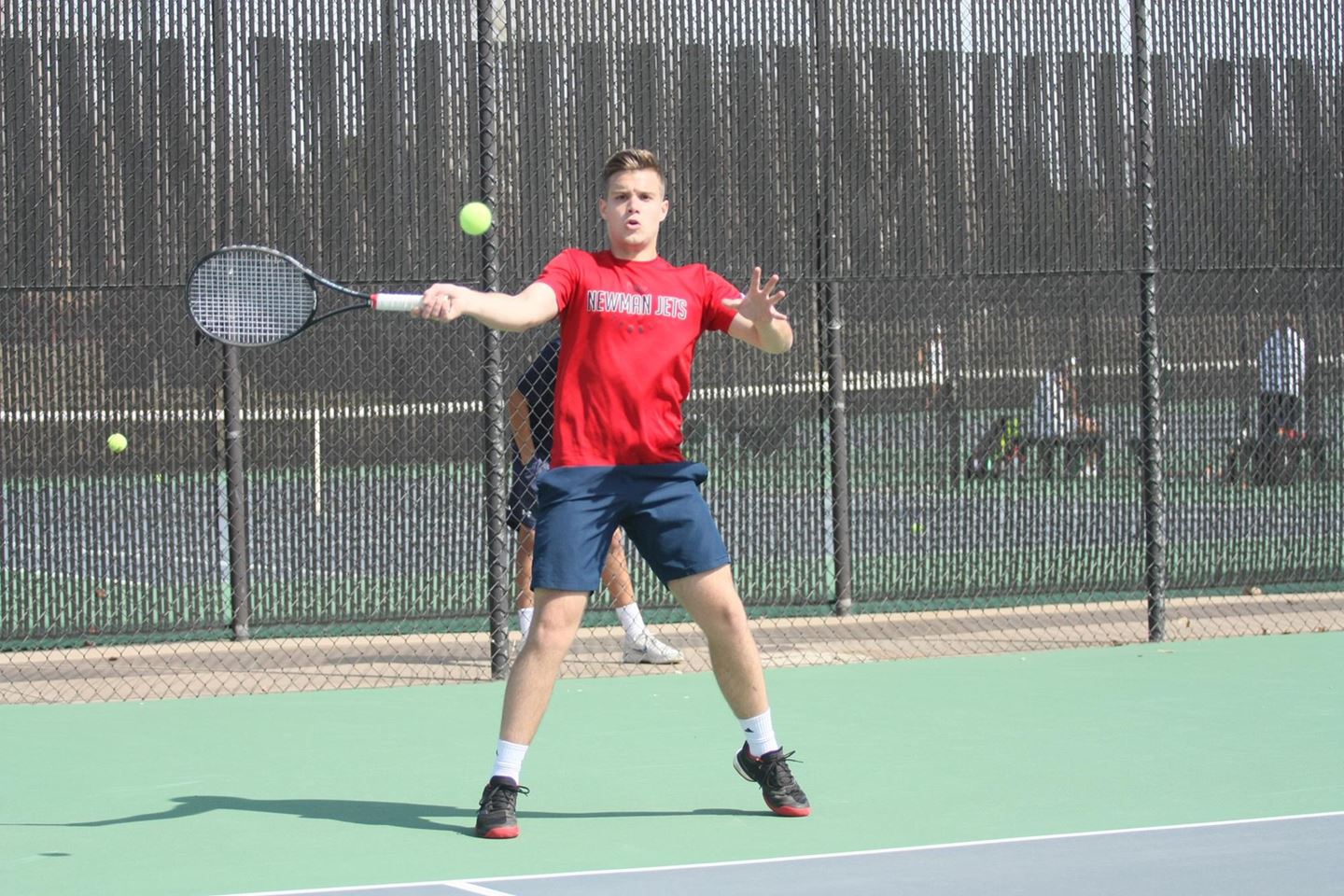 Both the men's and women's tennis teams are off to a winning start to their 2021 seasons. The women hold a record of 6-1 while the men are 7-3 so far. Both teams will start MIAA conference play on March 26 at Northwest Missouri State University.
Director of Tennis Shella Augspurger said that she is pleased not only with how the team is performing right now but also about the fact that they are coalescing well.
"I think we are where we need to be right now," she said. "This is a fun group to coach, and they all get along great. They are playing well, and it's fun to be around."
Augspurger praised senior Emily Young and junior Mirella D'Angelo Cavalcanti for their improvements this year.
"The highest Emily has ever played [in our rotation] was three, and she's played one this year and only lost one match so far," Augspurger said. "Mirella has also been doing a great job. She is very coachable and playing higher than she was last year and even getting better."
On the men's team, senior Teodor Antelj has welcomed a new challenge this year and is stepping up for the Jets, Auspurger said.
"Teddy is just killing it. You watch him in practice, and you know that he's going to kill it in the matches, and he just doesn't like to lose," she said. "He has been playing up higher this season as well. He's even asked to play up higher because he wants the challenge."
Newman teams were unable to compete in any MIAA conference matches last season because of COVID-19 suspending their seasons, so this will be the Jets' first official season in the MIAA. Augspurger said the new conference won't be a huge change for the tennis program as it has competed against many MIAA teams in years past with success.
The Jets men's and women's tennis teams will travel to take on Barton Community College Friday before starting MIAA play next week.
PHOTO: Courtesy Photo, Newman Athletics