By: Tejay Cleland, Editor-In-Chief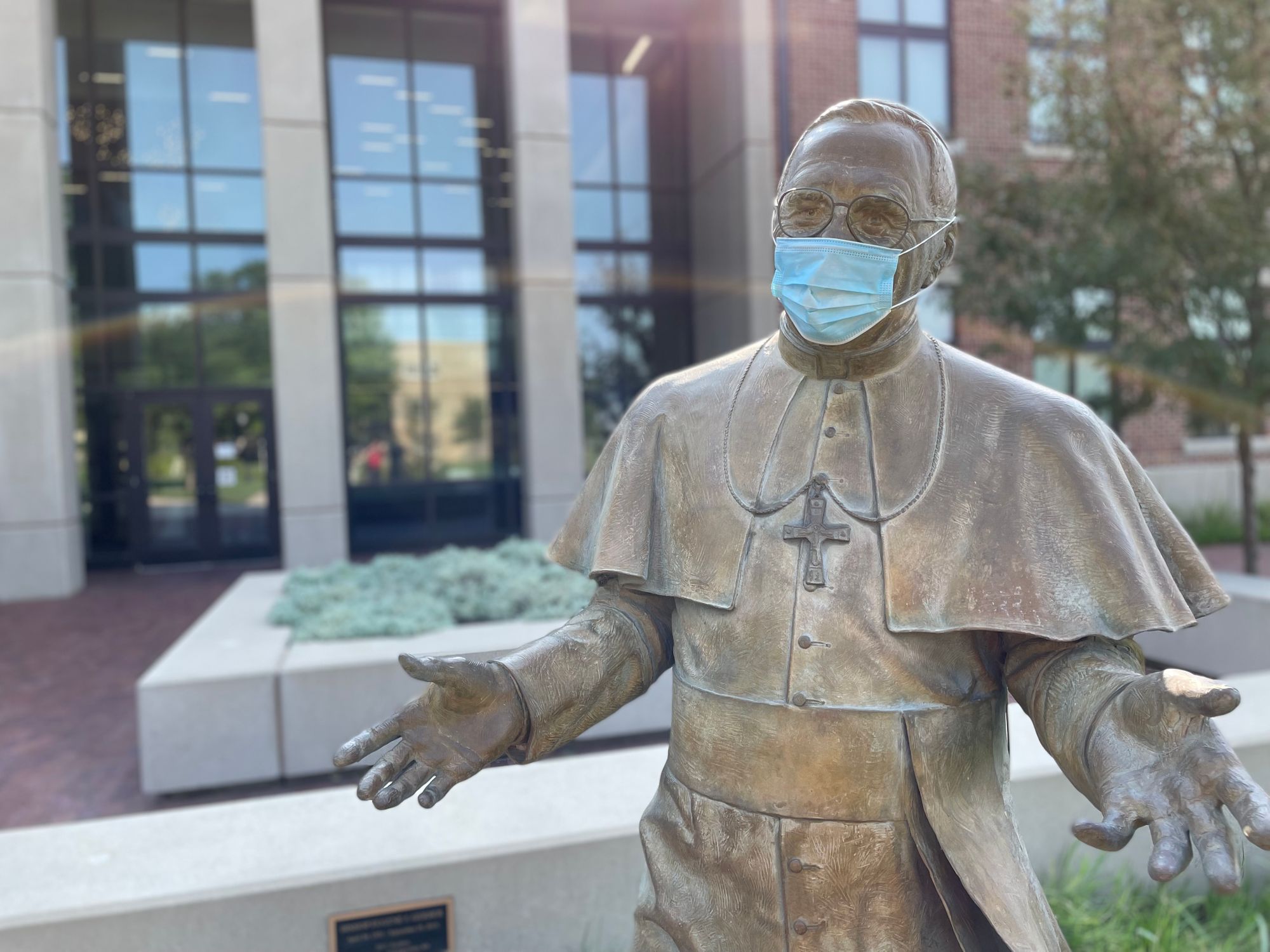 Students are back on campus for the Fall 2021 semester, but when it comes to COVID-19 protocols, things are still looking very "2020-esque."
Newman University announced on Aug. 12 that masks would once again be required on campus. This came following new CDC guidelines recommending all vaccinated people begin wearing masks again.
Newman President Kathleen Jagger said she understands that wearing masks on campus is not ideal, but she said she believes that it is the best way to protect the Newman community.
"I know there's some people on campus who don't want to wear masks," Jagger said. "But the fact that people who are vaccinated can be carriers was a new finding this summer. We just want to keep our campus healthy. That's the main focus."
On Aug. 24, Student Affairs sent an email to all Newman faculty and students that said the university could potentially revisit COVID-19 protocols once "75 percent of the main campus is documented as vaccinated."
Jagger said that if 75% of all students, faculty and staff notify student affairs that they are vaccinated, the university will drop the current mask mandate.
"Then we will be able to go without masks because we'll have had enough vaccinated to generate some herd immunity," Jagger said. "But we are not even close to 50% at this point."
Jagger said she did not expect to have to renew the mask mandate when classes ended last spring. Although Newman is starting off the semester masked up, she said she hopes that it will not last the full semester.
"I'm still optimistic that cases will decline this fall," she said. "I hope we aren't wearing masks all semester but if we do, we do. It's better than being 100% remote like that horrible three months [in 2020]."
Although the COVID-19 vaccine is not required at Newman, President Jagger said she encourages unvaccinated students and staff to get the shot.
To schedule an appointment to receive your COVID-19 vaccine, visit sedgwickcounty.org.
PHOTO: Tejay Cleland, Editor-In-Chief