By: Austin Schwartz, Staff Writer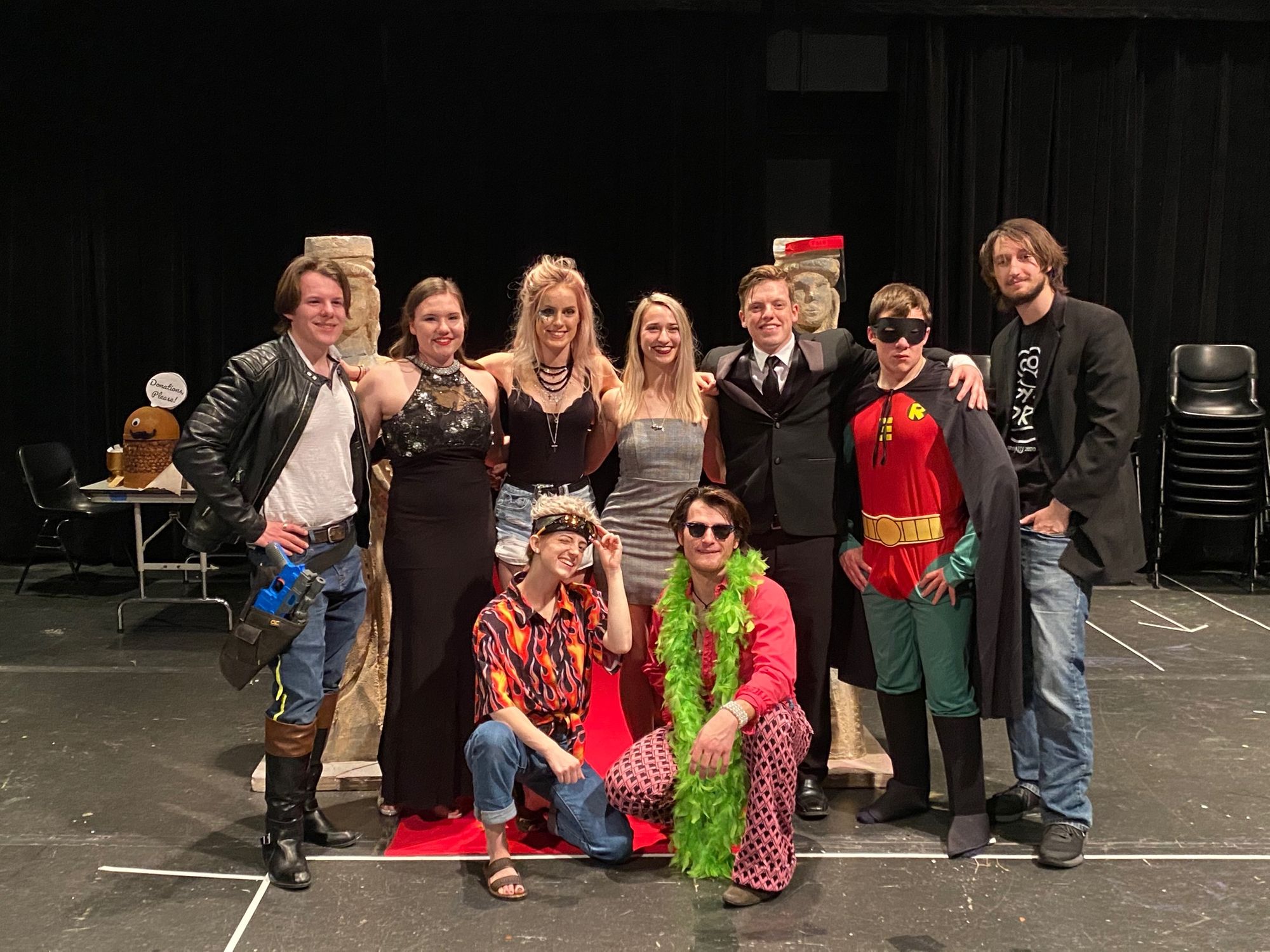 I'm Austin Schwartz, one of the captains of the Sloppy Joes, and we would like you to join us.
The Sloppy Joes are an improv team at Newman University. As a troupe, we perform once a month (and sometimes more) for the Newman community.
For those who are unfamiliar with improv, think of acting but with no script. You write the story. We have a plethora of games that help set parameters and pull audience suggestions to help you along.
When I auditioned my freshman year, I was nervous. I felt hesitant like some of you may be feeling now. But it was so worth the leap I made out of my comfort zone. Sloppies has been one of the greatest experiences I have had in my time at Newman. As a new student to Newman, the only friend I had was my twin brother, Brenden Schwartz, and thanks to Sloppy Joes, I was exposed to wacky and creative individuals who gave me the opportunity to be myself.
These teammates have remained some of my closest friends to this day. This is because rehearsals aren't just about practicing improv, but about getting to know each other and creating a safe environment that is judgment free.
Some of my favorite highlights from being a Sloppy (outside of improvising) are end of rehearsal questions, getting dinner after shows, and occasionally replacing a rehearsal with a game night as a way to destress and strengthen our team bond. On one of my favorite game nights, we turned off the lights and played "Murder in the Dark."
You don't need to have any experience to join our team. Just show up to auditions in Jabara Black Box Theatre (located in DeMattias Hall) at 4 p.m. on Sept. 13 or 7 p.m. on Sept.14 and see what we are all about. Not sure if you're sold? You are still welcome to join our auditions and improv workshops that we have throughout the semester.
The Sloppy Joes Improv Troupe is a place where you can build lifelong friendships and make memories. If you are interested or have any questions about the Sloppy Joes text: JOE to 316-708-8275.

PHOTO: Austin Schwartz, Staff Writer