By: Tyler Push, Sports Editor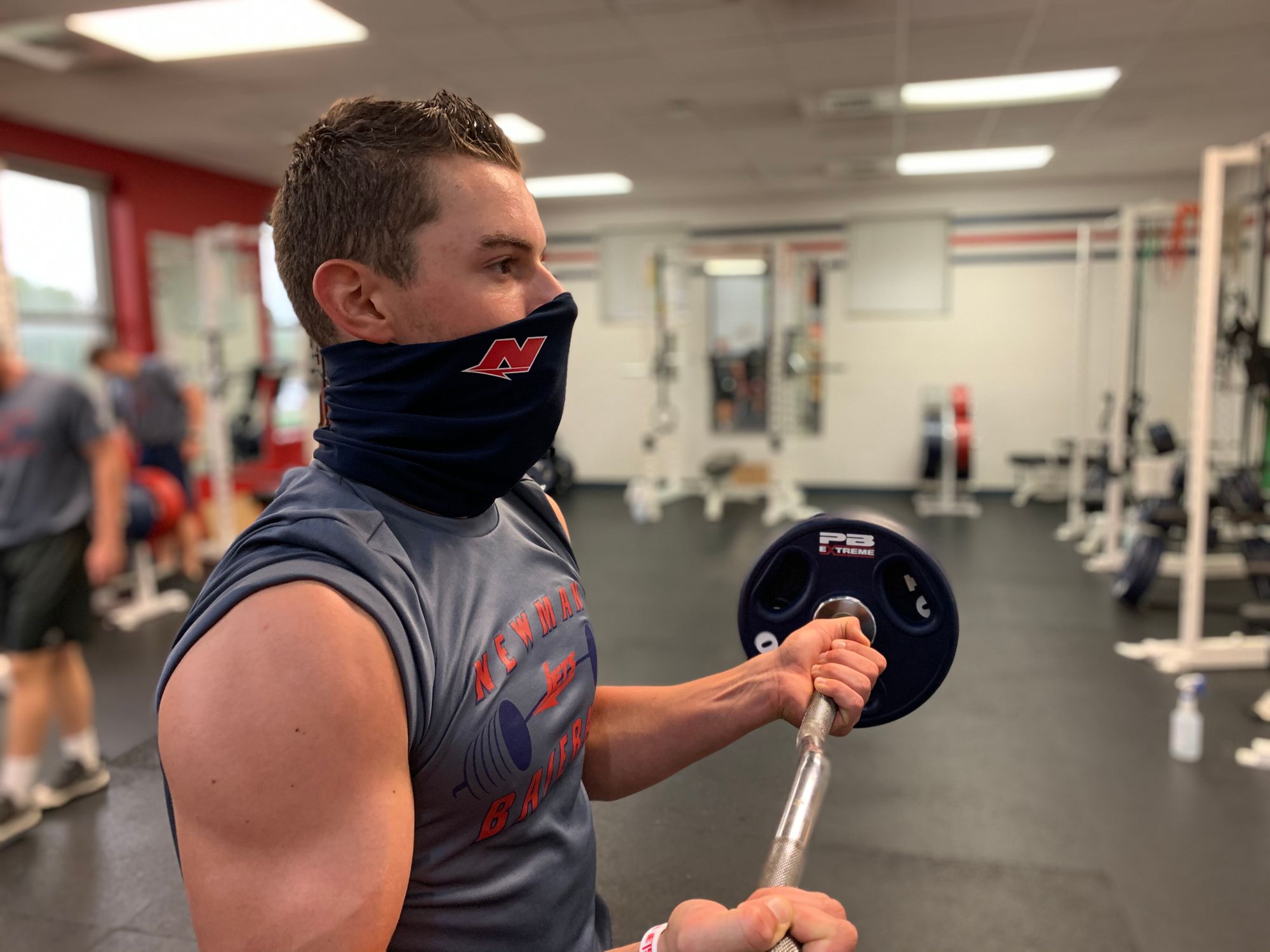 Another school year, another sports season where college athletes must deal with the uncertainties of COVID-19.
Although last year, all fall sports were put on hold, things look different this year, said Joanna Pryor, Newman's Athletic Director.
Athletic teams are going ahead with their seasons as usual, and although the NCAA is not requiring COVID testing for athletes, Newman will continue to follow testing guidelines until 75% of the Newman population are vaccinated.
The university will also require that 25% of the unvaccinated athletes get tested weekly from each team.
Pryor said that testing equipment is still available from last year and protocols will be similar.
Athletes this year will not be expected to wear masks during physical activity such as practices or weight lifting.
When teams travel, masking guidelines will be enforced depending on what type of vehicle is being used.
"If teams are traveling in a smaller vehicle such as a van, then athletes need to be masked, which is similar to what we are doing now with wearing masks indoors."
Positive cases have gone down for the university since last year, Pryor said, and only two athletes have tested positive so far.
In the event of a cancellation during the season due to a COVID-19 outbreak, efforts will be made to reschedule the games, Pryor said.
"If there is no possible chance of rescheduling, then it would just be a no contest," she said. "There will not be any forfeits or anything like that at this time."
Several teams have kicked off their seasons already and no cancellations or delays have been discussed up to this point, Pryor said.