By: Austin Schwartz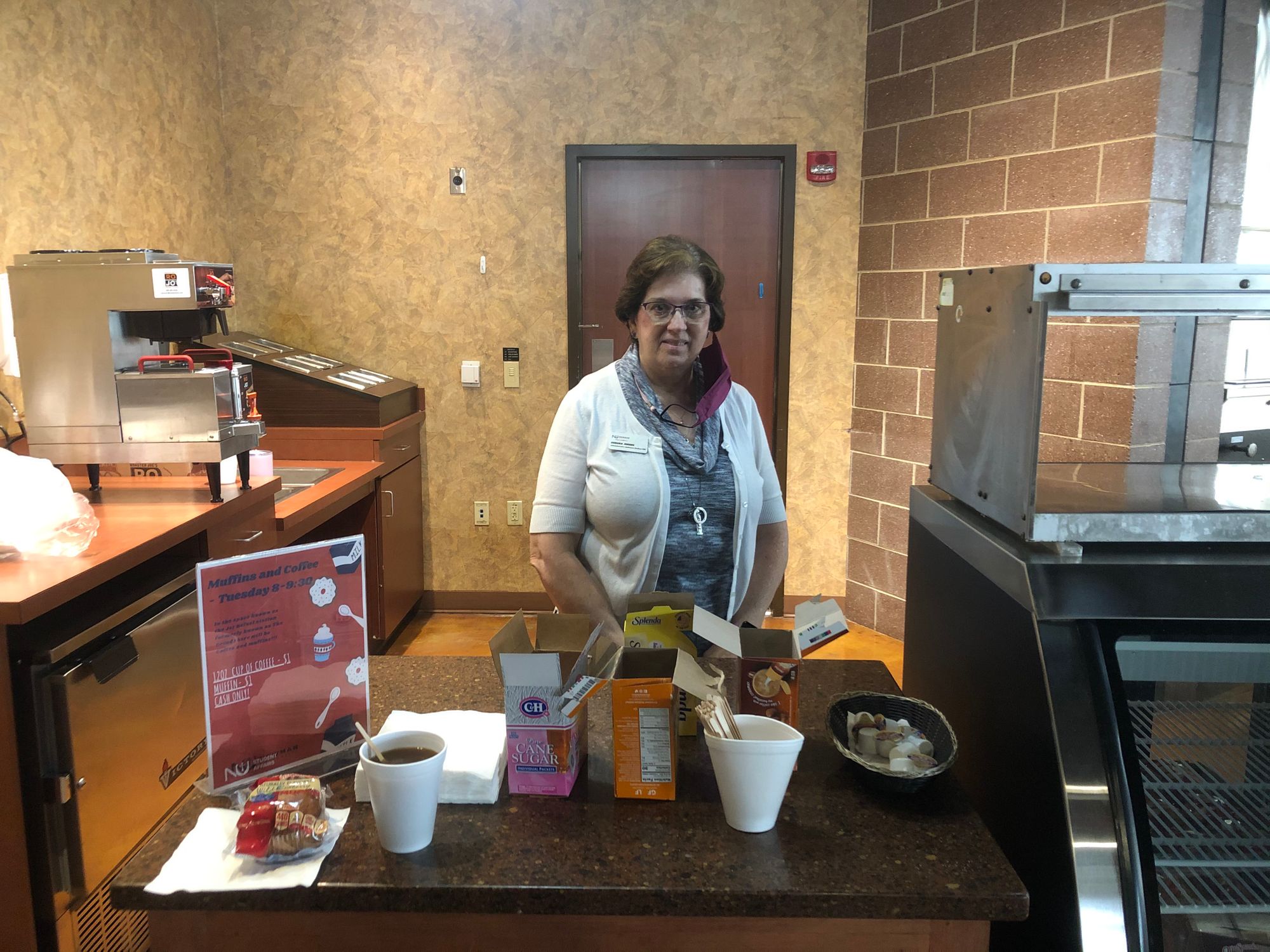 "You spoke, we listened."
Those words filled the email inboxes of Newman students and faculty on the first Friday of the school year and were Student Life's way of announcing a new initiative called The Jet Refuel Station.
The station is a new use for the Dugan Library space formerly occupied by a coffee shop called The Grind. Before that, it was a Scooter's.
Scooter's closed in December. 2018 because of a decline in student business. The Grind closed in 2020 because of the COVID-19 pandemic. Last year, SGA announced plans to add the Jet Refuel Station to the space. The Grind and Scooter's were both coffee shops where students could purchase food and drinks, since the Grind was taken out last year there has not been an option besides the cafeteria for food on campus.
"This is a pilot program to ascertain whether there is interest in this service being continued and even potentially broadened if the program is supported," said Chris Mershon, the new director of student activities, in the email.
"Students, faculty, and staff were asking for places on campus that they could get a better cup of coffee," she said. The idea was to provide an inexpensive way for students and faculty to grab coffee, donuts or muffins on their way to class.
The Jet Refuel Station has been open from 8 to 9:30 a.m. on Mondays, Tuesdays and Thursdays and is serving coffee and pastries from local businesses like Krispy Kreme for $1 each.
Customers also can customize their coffee with sugar (or Splenda) and three different creamer options: hazelnut, vanilla caramel, and french vanilla.
Mershon said she hoped to see something more permanent in the space eventually.
"I would love to see it transformed into more of an actual coffee shop, acquire student workers, and gain an espresso machine within the next two to five years," she said
The Jet Refuel Station is an experiment to see if the students have an actual interest in utilizing the space. If they do, there is potential for the Jet Refuel Station to expand, she said.
But so far, she said, student turnout has been lower than anticipated.
"The numbers are not where we would like them to be," she said. "I would say on average we are getting the same numbers they used to get at The Grind."
Some students said they hope that business picks up at the Jet Refuel Station.
"I hope it can become a cafe of sorts again," said Senior Allison Williams. "It was nice to have a place on campus to grab lunch, a snack, or a drink between classes, especially if you aren't on the meal plan. My only real concern is losing the voice of students in the vision for that space because it has been inhabited by students for so long. I know that commuters liked to hang out there and some student meetings used to take place there."
The best way to make sure that happens, Mershon said, is to grab a coffee and snack at the new shop.
"If you want to see this place be brought back to life, this coffee shop, then come support," she said. "Come make your presence known and heard. Take advantage of what we are trying to do today so that tomorrow can be better."