By: Tejay Cleland, Editor-In-Chief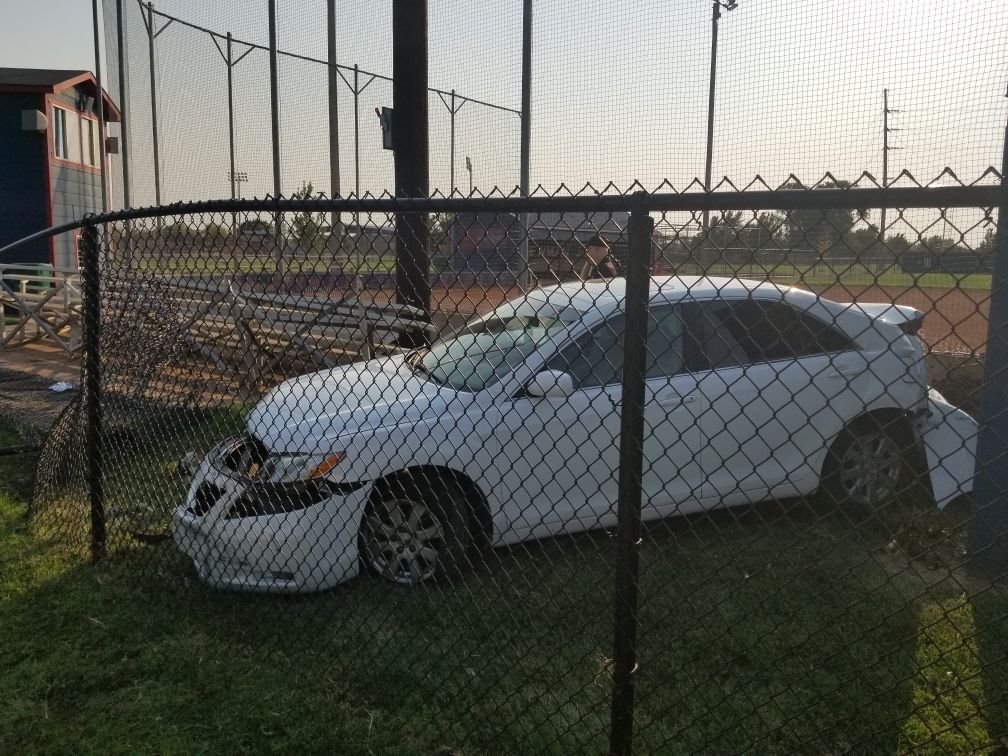 Newman University is still waiting to hear from Wichita Police about what they've learned about a dramatic car crash that happened on campus on Saturday evening in which a student was nearly mowed down.
Director of Security Morris Floyd said a car lost control on Newman's campus on Saturday evening. The Toyota Camry was traveling at  speeds of 100 mph or higher on Sheridan Street when the driver lost control and crashed into the fence east of the softball field. An unknown male and an unknown female fled from the car on foot after the accident.
Floyd said that it is unusual to see this kind of accident on campus.
"At about 6 p.m. on Saturday evening, my security officer on duty called me telling me that a hit-and-run accident had just occurred on campus," Floyd said. "Usually that means they run with the vehicle. I later found out through a second phone call that the driver and passenger ran off, the vehicle was stuck here, and it was stuck against the visitors dugout of the women's softball field."
A pair of witnesses said that the car was headed west on McCormick Street going at a high speed before the driver made a U-turn and nearly hit a Newman student. The driver then made a right turn onto Sheridan Street, made another U-turn and lost control into the fence.
Freshman Thomas Ford said he was nearly struck by the vehicle.
"All of a sudden this car whips a U-turn," he said. "I'm still walking across the street, and then the car takes off at probably 100 miles per hour. My friends were like, 'Thomas look to your right!' There's a car like 100 feet away going 100 miles per hour. I freaking high-kneed out. . . I got out of there, barely."
Floyd said that if he had to speculate, he'd say that the driver fled because he was under the influence or didn't have car insurance.
"I am just guessing that they were either drunk or high or both," Floyd said.
The accident resulted in 30 to 40 feet of being pushed over. It is unclear if the driver had insurance to pay for the damages caused.


PHOTO: Courtesy Photo, Ian Lecki