By: Tyler Push, Sports Editor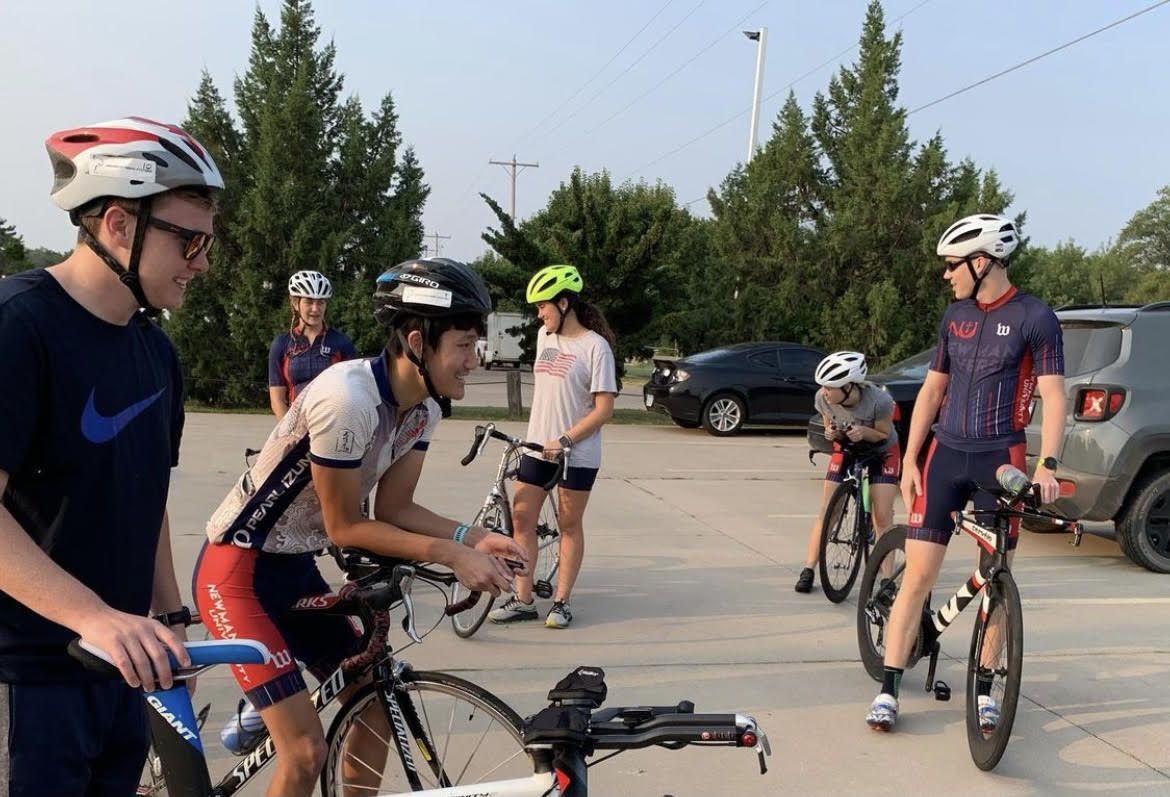 Newman Triathlon was unable to compete last year because of COVID-19, but its wait to return to competition is over. Their race in Maple Grove, Minnesota on August 22nd marked the first time the team officially competed in a collegiate race in nearly two years.
Head Coach Jeff Lovgren said it's been incredible to have the team back in action this year.
"We went 18 months without an official race," he said. "We put on a few events of our own, but nothing compares to the energy you get from real competition."
COVID has caused challenges for the team this year including schedule changes and different event policies.
"Normally in our sport, we do a mass start. But now, due to COVID, we do a time trial start," Lovgren said. "Athletes go off every five seconds to help space out the field."
Lovgren said the main focus for the team during the pandemic was getting back to the basics.
"We stayed active and held regular practice, but without true competition, it is hard to stay sharp, so we really focused on basic technique," he said. "We found out how rusty we were at our first race at the end of August."
Mistakes were made because of time away from competition but it was exciting to race again, Lovgren said. "It's such a team bonding experience to travel and compete together," he said.
Newman's triathlon team looks similar to last year's with the addition of two recruits, freshman Maggie Koenig and freshman Asher Brown.
"I am really excited to see Maggie push Marlie to new levels of performance," Lovgren said. "Maggie is new to the sport but has picked up quickly. Marlie has always been a top performer for our women's team but Maggie is making a strong push."
On the men's side, senior Steven Nguyen improved his personal best time at the first race of the season by 10 minutes.
"It came down to where I was mentally and the rest that I gave my body," Nguyen said. "I am a huge advocate for proper nourishment and rest for your mind and body in general. I believe this formula brings about good results."
Nguyen described the feeling of being able to compete again as refreshing.
"COVID made it hard to stay motivated last year because the team wasn't able to travel together and without an official race, some of us started to grow tired of training," he said.
Lovgren said he had hoped for a regular season but the last race of the team's fall season, scheduled for last weekend, was canceled due to COVID. Their next race will be next semester.


PHOTO: Courtesy Photo, Newman Triathalon Instagram