By: Austin Schwartz, Staff Writer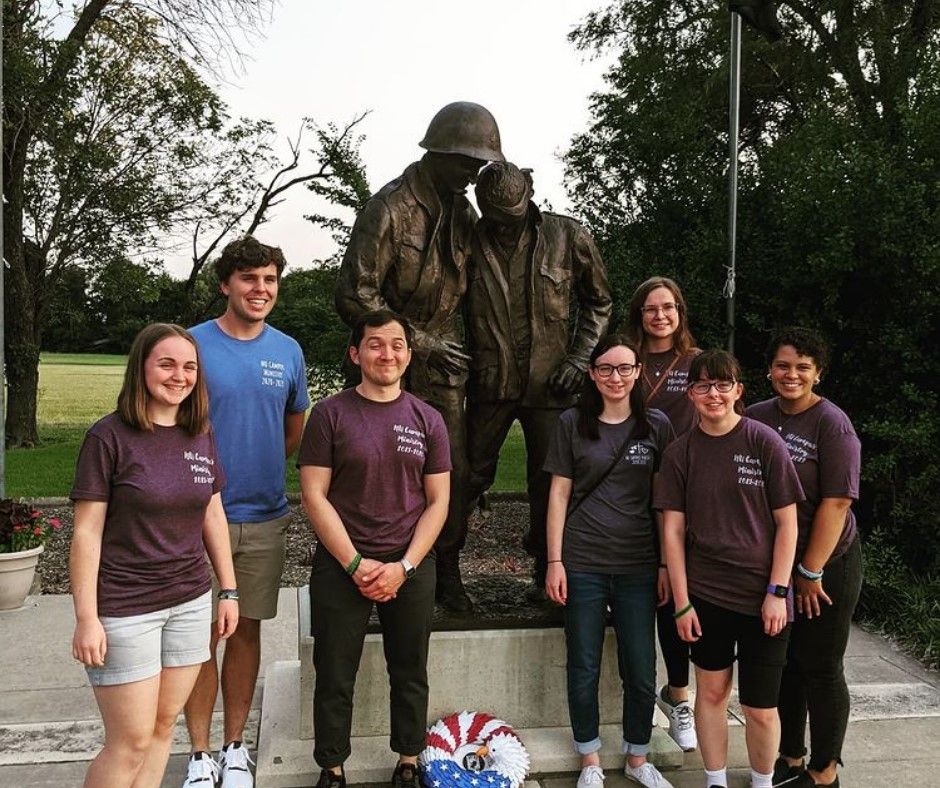 The remains of a Kansas priest who was ordained at Newman's St. John's Chapel in 1940 are being brought back to Kansas from Hawaii, where they were discovered earlier this year, and Newman students will have the opportunity to participate in the homecoming.
Father Emil Kapaun, who served as a captain and chaplain for the U.S. Army during the Korean War, died in 1951 as a prisoner of war. His remains were finally identified in Hawaii in March.
The diocese of Wichita will be having a vigil mass for Kapaun on Tuesday at Hartman Arena in Park City, and Campus Ministry has tickets for students who want to attend. Kapaun's funeral will be on Wednesday, and Campus Ministry also has free tickets for students.
"It will be so cool because so many people will be there: Father Adam and I'm sure a majority of priests in our area will all be there," said Emily Simon, assistant director of Campus Ministry.
Those who want to sign up for tickets can do so at www.signupgenius.com/go/5080a45afaf28a3fc1-frkapaun
There are many stories about Kapaun's time in the war that show his true selflessness.
On the Catholic Diocese of Wichita's website, it states: "In his seven months in the prison camp, Father Kapaun spent himself in heroic service to his fellow prisoners without regard for race, color, or creed, giving them help and hope when they needed it most.
In addition to being ordained at Newman, Father Kapaun was taught by the ASC Sisters. Bishop Eugene Gerber - namesake of the Bishop Gerber Science Center - is the one who asked permission to name Wichita's Kapaun Mt. Carmel High School after Emil Kapaun.
The Vatican was considering Kapaun for canonization, which would have him declared a saint, when the COVID-19 pandemic started, putting a halt to the process.
On Sept. 10, members of Newman's Campus Ministry took a pilgrimage to Pilsen, where Kapaun was born. They went to the local cathedral and then the Kapaun Museum, where they learned about the miracles he performed.


PHOTO: Courtesy Photo, Fr. Adam Grelinger