By: Tejay Cleland, Editor-In-Chief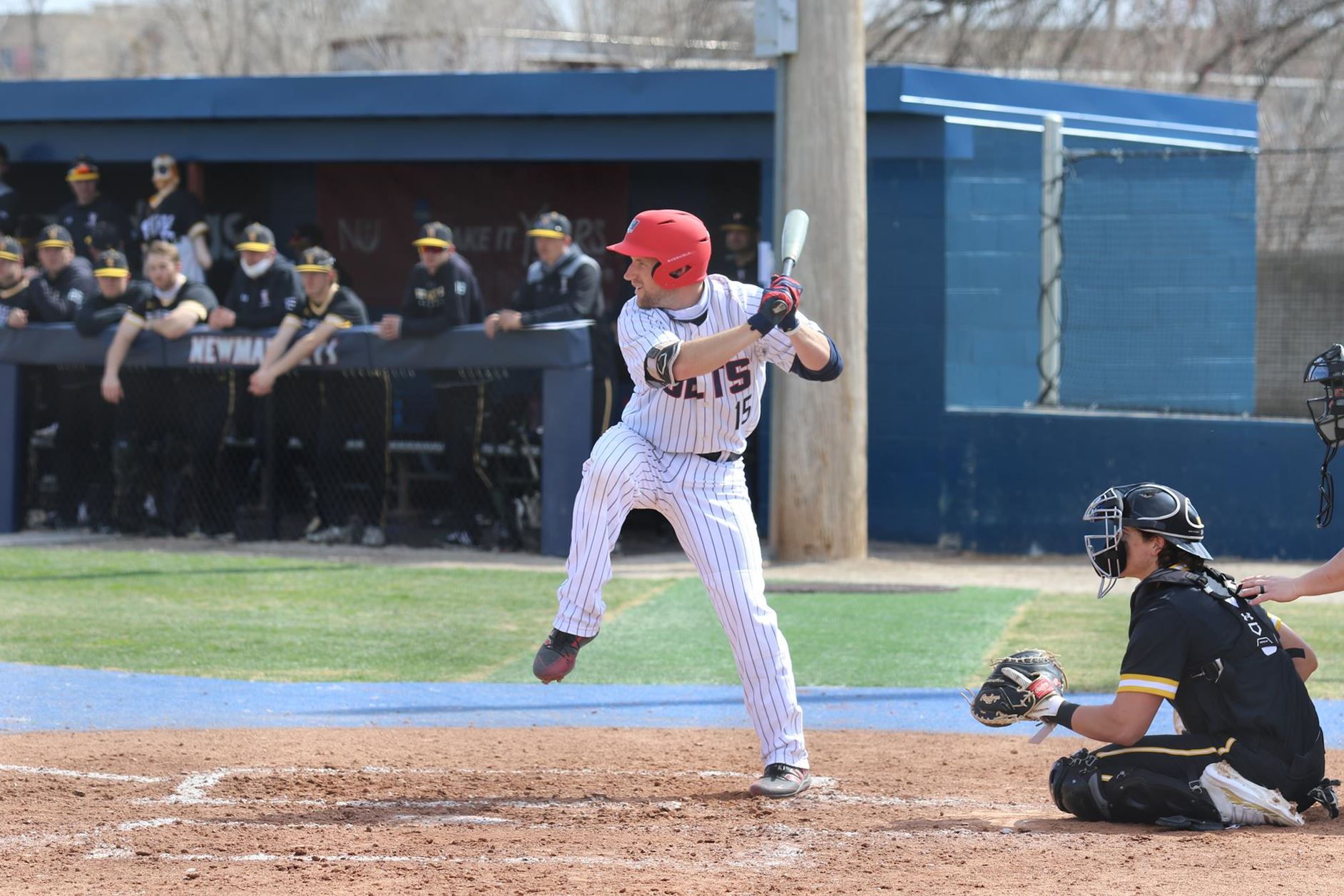 A Newman University Baseball alum is headed down under to play for his hometown team.
Mitch Austin graduated from Newman in May of 2021. After playing in the Southern Shores Professional League in North Carolina this summer, Austin is headed back home. He recently signed a professional contract to play for the Sydney Blue Sox of the Australian Baseball League.
Austin grew up in Sydney and said he had been a Blue Sox fan growing up, so he could not pass up this opportunity.
"I have been a fan of theirs and been in the crowd for a long time," Austin said during a Zoom interview from his home in Sydney. "So for them to contact me was a huge deal. I was over the moon when I saw the message. I just couldn't believe it."
Austin played third base for the Jets from 2018 to 2021 and finished his senior season with a batting average of .270 with three home runs and team-leading 30 RBI's.
After Austin came to America in 2015, he was always playing more than 8,000 miles from home. But now his home stadium is less than an hour from his home. He said he is excited for his family to get to watch him play baseball in Australia again.
Austin said that he has a lot to thank Newman University for including just taking a chance on him.
"Newman was an unreal opportunity for me," he said. "It gave me everything. It gave me an opportunity to continue on and play baseball. I didn't want to be done after junior college. There's a lot of international athletes and a lot of Australians I know as well who have been done after junior college."
Head baseball coach Drew Maus said that Austin left his mark on the university.
"Mitch was a great student athlete," Maus said. "I think he embodied everything that Newman University was about. He excelled in the classroom, played well on the baseball field and his effort off the field was equally matched off the field as it was on the field. He won homecoming king so that tells you what he was to the student body here."
Maus said that Austin's accomplishments since Newman come as no shock to him.
"It doesn't surprise me with the success he has had since his playing career here," Maus said.
Austin said that he has had many old coaches and teammates back home reach out to him for his latest accomplishment.
"A lot of mates were like 'Dude, you did it,'" Austin said. "I told them my whole life that that was the goal and that was the dream."


PHOTO: Courtesy Photo, Newman Athletics