By: Austin Schwartz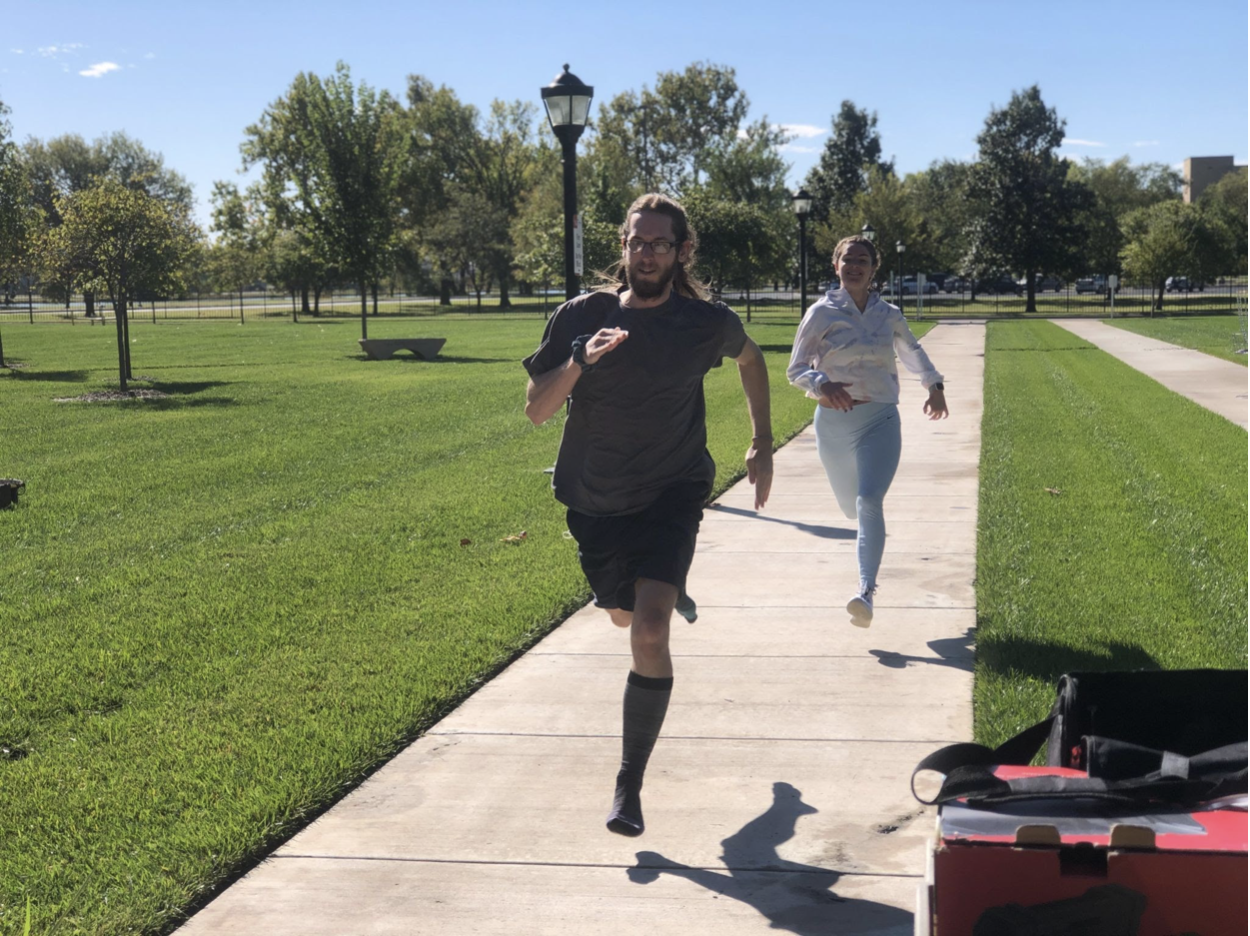 The popular Nano Day event, hosted each year by STEM Club and Chemistry Club, was held in front of the Bishop Gerber Science Building on Wednesday afternoon and includ- ed a bean bag toss, spike ball and the newly intorduced twenty-billion-na-nometer-disc-golf-putt challenge.
The event, designed to let science students celebrate scientific achieve- ments in nanotechnology, lasted from 11 a.m. to 1 p.m.
The event included the notorious 100-Billion Nanometer Dash, which equals 100 meters. Last year's record time was 10.3 seconds and was set by senior Brenden Schwartz.
This year, even chemistry professor Alan Oberly participated in the race and scored a time of 18.90 seconds. The names of all the winners will be announced soon.
Prizes were guaranteed for the top three scores, and the first-place prize was 3D printer credits that could be used on the STEM Club's printer.
"Nano Day is a day for us to cele- brate all the progress we've made over the years in the field of science as well as drink Capri Suns. A win-win if you ask me," said Daniel Knolla, president of STEM Club.
Students who chose not to partici- pate in any games were free to hang out with friends and jam to the music provided at the event.
"It's a fun way to incorporate edu- cation into campus life," said Sam Holmes, a sophomore who came to participate in the science fun.
After the event ended, Knolla ex- pressed his appreciation to the student body in the NU Students GroupMe.
"There were some fast runners and some decent frisbee tosses today," he said.
PHOTO: Austin Schwartz, Staff Writer