By: Tejay Cleland, Editor-In-Chief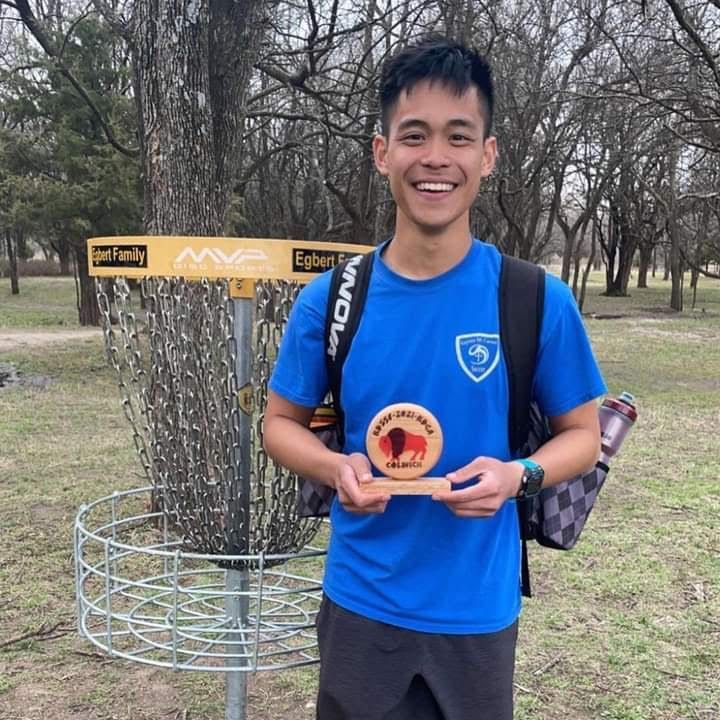 After putting up a successful trial disc golf course on Newman's Campus last spring, Steven Nguyen, president of the disc golf club, now says he hopes that a more permanent course could be added on campus soon.
Nguyen said that he is trying to get everything in order for the addition of a permanent course.
"I have the funding," he said. "I am just getting approval from everyone that I need to make sure all of the marks are checked. That way I don't step on anybody's toes on this."
The potential permanent course would be the same as the trial course and would extend from the pond on the north side of McCormick to the fence along the entrance to the ASC sisters' property.
Nguyen said that he hopes the course is installed by the end of the semester.
"I am student-teaching in the spring, so I would like to play it at least once," Nguyen said. "That's my goal."
Newman hosted an event in April, allowing disc golfers to test out the trial course on campus. Around 90 people attended.
Nguyen said that he thinks the course will offer a good opportunity for students to get some exercise outside on campus, something that Newman has a lack of.
"If you look around there are few things to do outside," he said. "The sand volleyball court is pretty much inoperable and the basketball court is hidden behind Merlini. So I am hoping that something right in the open can get people excited."
Junior Sam Loerke found his love for disc golf this summer. He said that he is excited to be able to play on his college campus.
"It will allow experienced and casual players a convenient place to play when we do not have time to play elsewhere," Loerke said. "It will also make it easier to introduce other students to the game and get them involved with the disc golf club."


PHOTO: File Photo