By: Tyler Push, Sports Editor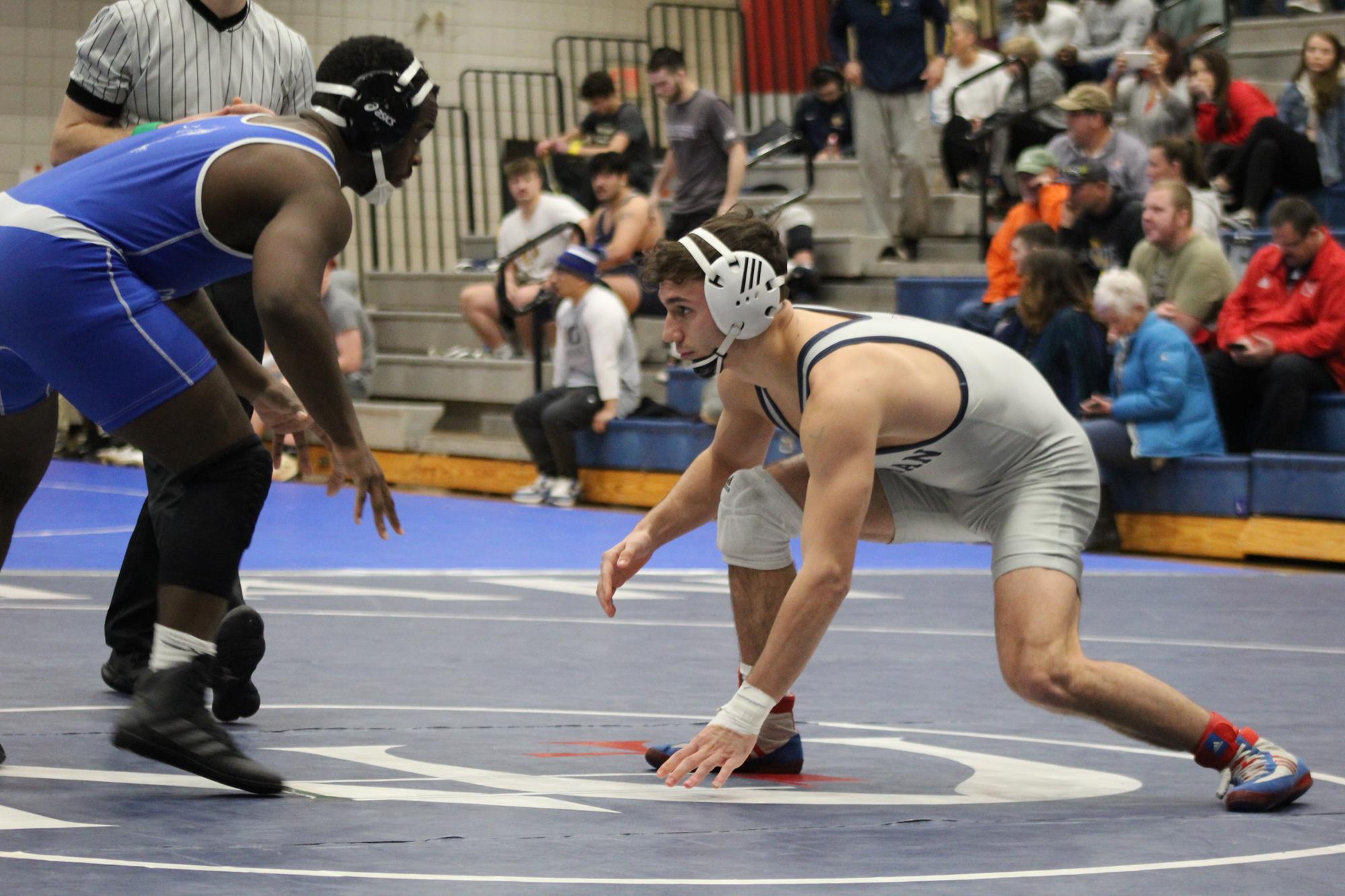 The Newman Wrestling squad just finished up preseason practice and had its first official practice this week. Now, the team is set to roll into the 2021 season with a lot of familiar faces.
Head Coach Ryan Smith said that team captains Kameron Frame, a redshirt junior, and Ivan Balavage, junior, are the team's big-name returners. Baylor Smith, junior, JD Johnson, redshirt sophomore and seniors Nate Panagakis and Noah Perkins also will be key in the lineup, Smith said.
The wrestling team added eight new freshman faces this year as well.
As the season gets underway, Smith said, "The primary focus is just that marathon to March as far as the national tournament. It's the same goal every year in that we are trying to get as many guys as we can to the regional tournament to represent Newman University and then at the highest stage in the national tournament."
Frame said he has enjoyed his role as team captain because it allows him to be a leader for the younger guys and teach them about the lessons and mistakes he's experienced over the years, he said.
He is a two-time All-American but has desires beyond what he's already achieved.
"My goal is to finally win a NCAA title because I've come up short of the dreams the past three seasons," he said. "It's my last season, so I want to leave it all out there this year."
Balavage has similar aspirations in mind.
"I plan on doing whatever it takes to reach my goal of being the 2022 197-pound NCAA Champion," he said. "As a team, we have set goals to have three or more All-Americans, a team GPA of 3.5, and to win an invitational."
Wrestling kicks off competition this year with a red and blue duel in Fugate Gymnasium on Nov. 6.
"We didn't have it last year because of COVID, but it's kind of our first official home event," Smith said. "It's just an intrasquad duel, basically, so we'll open up the gym to fans and have the guys fix it up a little bit."
An alumni party for past wrestlers will take place following the event.
Newman wrestling will head to Edmond, Oklahoma, on Nov. 14 for the Indianapolis Dual.


PHOTO: Courtesy Photo, Newman Athletics