By: Tejay Cleland, Editor-In-Chief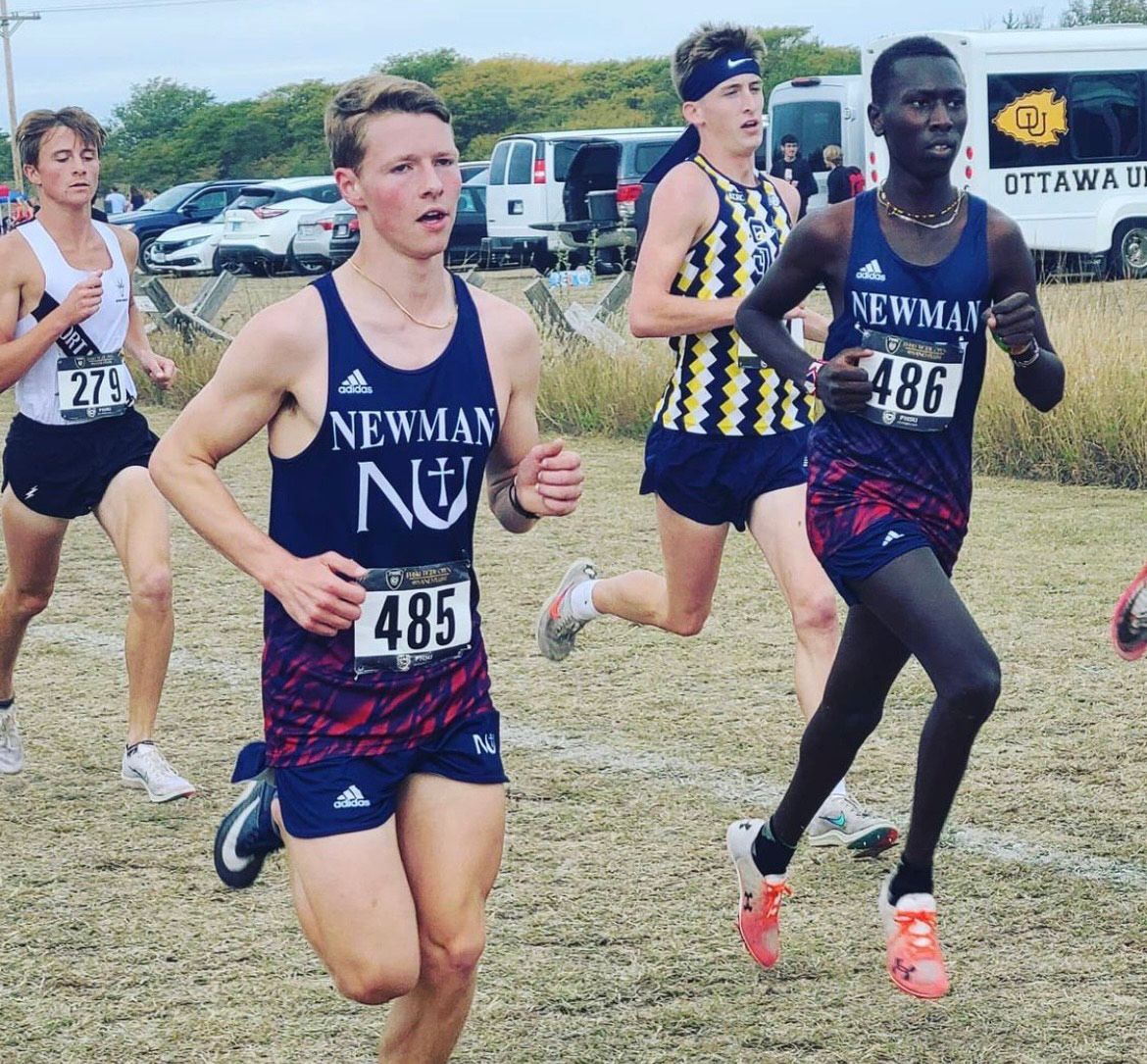 Newman Cross Country has a new freshman who is starting his college career off with some fast success. At the Terry Masterson Twilight Classic on Sept. 3 in Hutchinson, in freshman Asher Brown's first collegiate race, he had a top 10 finish and led Newman to a fifth place finish. He finished the four-mile race in a time of 21:14 - a Newman record.
Brown said that he was shocked with his early success.
"It was really cool. I wasn't really expecting it, especially since I was a freshman in my first collegiate race," Brown said. "It was definitely a great way to start off the season."
Brown's successes didn't stop after the first race. He finished 11th overall at the Emporia State Invite on Sept. 24. He also broke his personal best time on Oct. 9 at the FHSU Tiger Open, finishing with a time of 25:56.
Brown said that he hopes that his early achievements continue throughout his running career.
"Hopefully it sets me up to break some more records," he said. "My goal for this year was to break 26 minutes, and I did that at the Fort Hays meet. Come my junior or senior year, I hope I can break the 8k and 10k records too."
Head Cross Country Coach Josh Schepis said he is happy he'll have Brown on his team for years to come. The team has other young runners who have also found success, such as redshirt-freshmen Austin Fullerton and Kevin Chamalal.
"With COVID, three of our four top runners are listed as freshmen," Schepis said. "It is exciting to know that our team is so young. We will only lose one senior."
Both the men's and women's cross country teams will compete at the MIAA Championships on Oct. 23 in Kearney, Nebraska.

PHOTO: Courtesy Photo, Newman Cross Country Instagram