By: Tyler Push, Sports Editor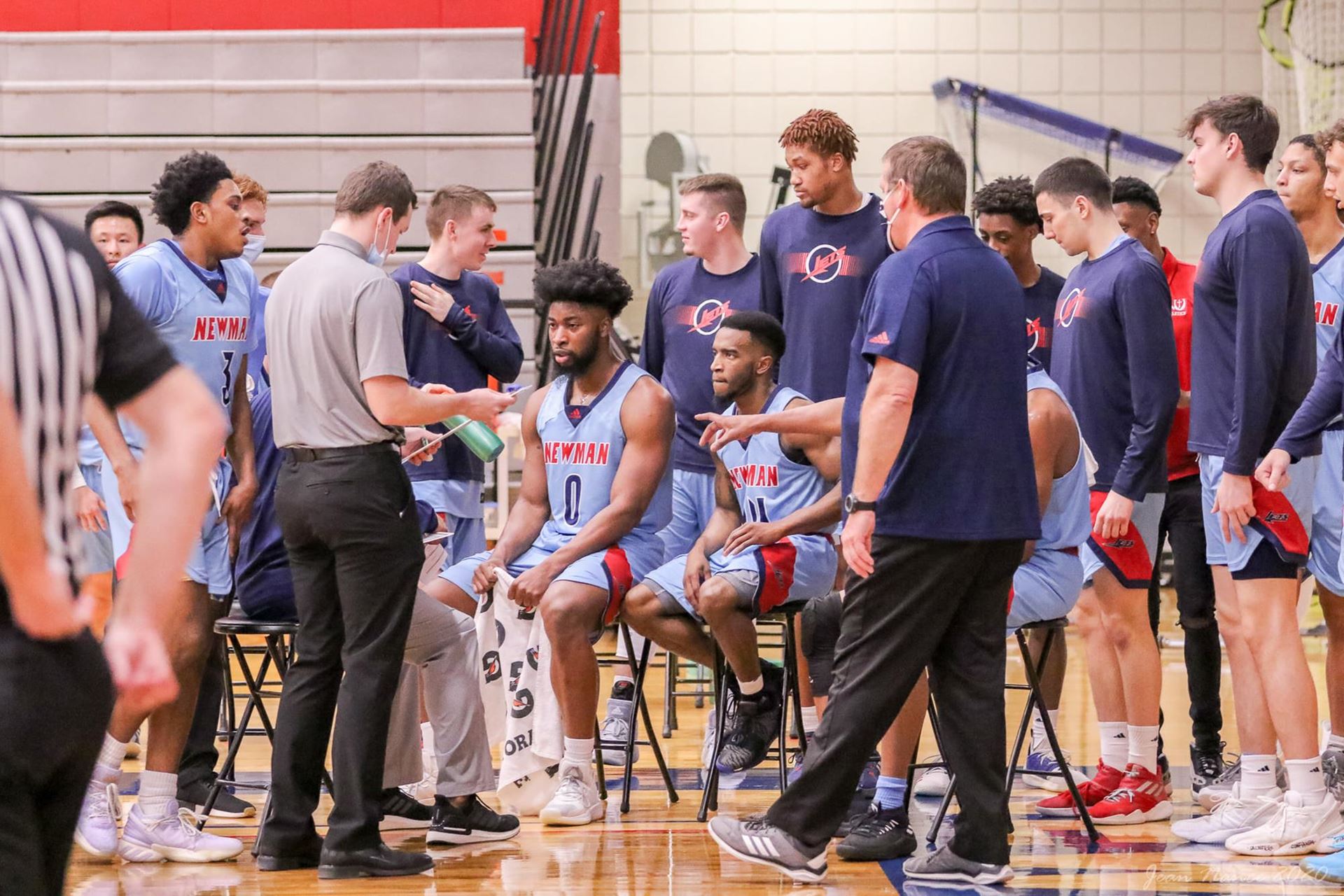 Practice officially started last week for Newman's men's basketball team, and head coach R.J. Allen said that although he has been pleased with all the hard work from the guys, there is still a lot of learning to be done.
"Each year, regardless if you have a lot of experience or not, the team is still new," he said. "New roles and new responsibilities are needed so a lot of teaching is going on, but their attitudes have been great."
The team has five returners who saw significant time on the court last season, Allen said. Sophomore guard Ian Lee and junior guard Branden Bunn are returners who the team is going to need to have a good year, he said.
"Deandre Johnson (redshirt junior forward) has been in the program the longest. We look for him to stay healthy is the biggest thing to help us down the road," Allen said.
New additions, including freshman guard Stevie Strong, sophomore guard Damani Thomas, redshirt junior guard Israel Barnes, and graduate student guard AJ Morris will all have an opportunity to contribute, too, Allen said.
"I think being a grad transfer is going to play a large role because I've gone through this process of being on the college campus for four years, going on five now," Morris said. "It has allowed me a lot more time to focus on other aspects besides being on the court like taking care of my body in the training room, watching film to really learn how to break down the game and increase my basketball IQ."
As the start of the season gets closer, Allen said he wants his team's focus to be on getting better everyday, he said.
"It's one day, one moment, one possession at a time. So within that, it's to get better each and every opportunity," Allen said.
Allen said after losing a lot of close games a year ago, he hopes the team will make a step in the right direction this year. Men's basketball ended last year with a 4-18 record, 7 of which were five-point games.
"We got some experience back this year, so I hope that this team just continues to make improvements and is a team that is competing for an opportunity to play in the postseason," he said.
The men's basketball team will open its season on Nov. 12 in Minneapolis vs. Concordia St. Paul University.
PHOTO: Courtesy Photo, Newman Athletics