By: Tejay Cleland, Editor-In-Chief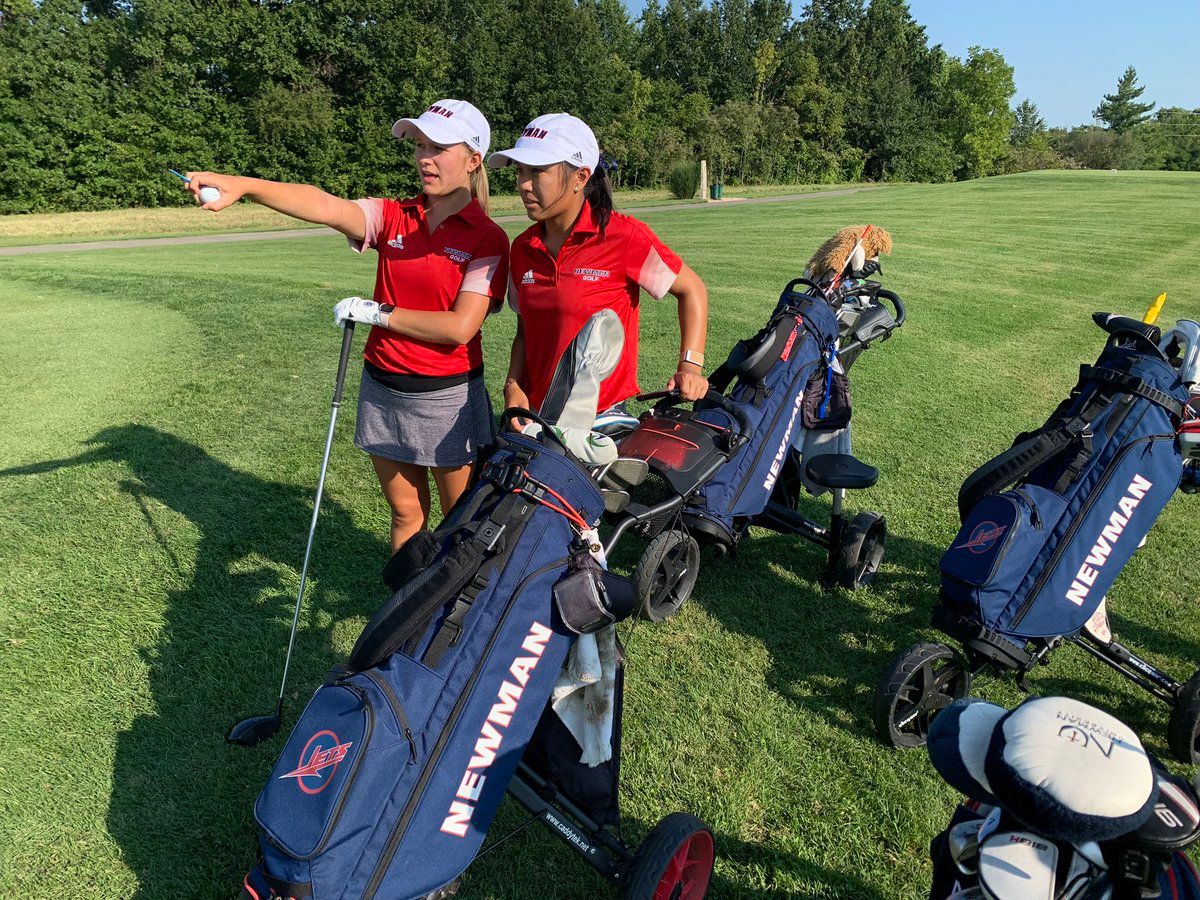 The Newman women's golf team came into the season with plenty of new faces. Five of the eight golfers on the team are freshmen.
Although they are new to college golf, said Director of Golf Taryn Torgerson, the freshmen acclimated well for the fall season.
"There's ups and downs and hills and valleys but they're all doing really well," she said. "It's a great group. They've come in and been super coachable and open-minded, asking, "How can I get better? What can I do?'"
One freshman in particular is having a strong start to her college golf career. Freshman Falisa Sajula made her college debut with a top 25 finish at the Central Region Preview on Sept. 7 and 8 in Blue Springs, Missouri. She led the way for the Jets shooting a score of 76 and 78 on the weekend.
Sajulga said she is excited to expand on her early success going forward.
"In the first couple tournaments I think I have been doing pretty well," Sajulga said. "I definitely think that I can improve more as we go into the off-season and spring season, but being in the top 25 definitely is something."
Torgerson said Sajulga has made a name for herself early and that she is glad she has her on her team.
"She's just solid," Torgerson said. "She doesn't really make a lot of mistakes. I've been really impressed with how she's came in. She's been a really valuable asset and has put her name out there in front of a lot of teams and a lot of coaches as someone who they want to beat. She's come in and made a huge impact already and I know the best is yet to come."
There is one familiar face on the Jets' squad. Senior Kassidy Chance is the only upperclassman on the team. She said she is embracing her role as a leader.
"I feel a little bit like a mom, but I love it," Chance said.
Torgerson said that Chance is a key piece to have on such a young team.
"She's been such a valuable asset to our program," she said. "To get her back for her fifth year was instrumental with having five freshmen on the roster and five freshmen that are playing a lot. She's just a joy to have. She does everything the right way and just leads by example."
Torgerson said that although her team is young, she is proud of the way it plays the game.
"They're just such a great group to be around," Torgerson said. "They're always polite and respectful, and I know a lot of other teams like to play with Newman just because of the type of character that our kids possess."
The women's team has not had a finish above 12th place this fall, while the men's golf team has not finished above 14th. Missing putts, struggling with the mental side of the game and falling behind early are what is killing the teams, Torgerson said.
"We kind of dig ourselves in a bit of a hole in rounds one and two and then we have to try to climb out in round three," she said. "You can't really do that in golf."
Both teams wrapped up their fall schedules on Oct. 26.
PHOTO: Courtesy Photo, Newman Women's Golf Twitter