By: Tejay Cleland, Editor-In-Chief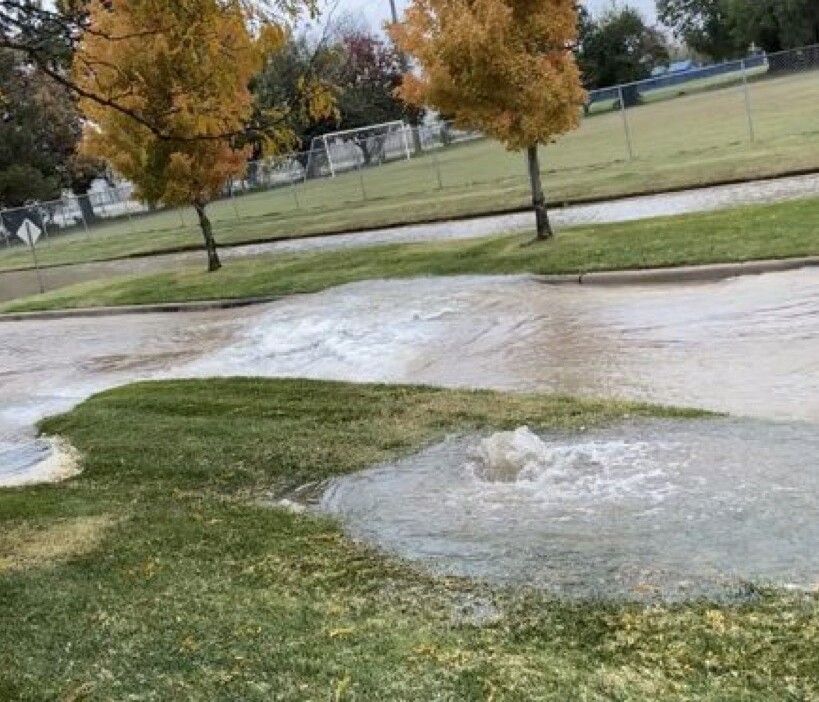 For the second time this semester, Newman University was forced to cancel classes over a water main break.
On Tuesday, a water main break occurred near Newman's campus causing flooding on McCormick street south of Carrocci Hall and Fugate Hall. The City of Wichita turned off the water supply to the residence halls as well as some classrooms due to the flooding. Newman canceled its evening classes the night of the incident. Water was restored late Tuesday night.
The latest break follows another one that happened on Oct. 13, affecting the entire city of Wichita, which was subjected to a water boil advisory. That event caused the cancellation of a full day of classes on Oct. 15.
Director of Security Morris Floyd said that a student contacted him reporting that water was spilling into the street near the dorms. He said they did not realize the extent to which the water main break would cause.
"We immediately started thinking 'What can we do?' because we knew the dorms were going to be out of water," Floyd said. "We had no idea most of the campus was going to be out."
After this week's water main break, Newman President Kathleen Jagger said in an email sent to brief students and faculty of the situation that the Mabee Dining Center would continue serving food as usual.
The water outage did not affect Dugan Library, DeMattias Hall and O'Shaughnessey. The volleyball game on Tuesday night was not affected.
The water supply being shut off in the residence halls forced some students to go hours without access to indoor plumbing, and some were forced to find alternative ways to bathe.
Junior baseball player Colton Carpenter said that he and other athletes went elsewhere to take showers so they did not have to continue to deal with their sweat.
"It was rough having practice and getting all sweaty and then not being able to go home and shower," Carpenter said. "Sitting in my stench is not the move. I ended up going to Genesis to shower."
Carpenter said that he went to a gas station and bought gallons of water to drink and use to cook.
Residents of the dorms could not exit the parking lot on the south side because of road blockage. The only exit off campus was east of the dorms and out to Edwards Street.
The university did open the athletics locker rooms to on-campus residents wishing to use the showers.
Senior Madison Shay said that when she heard the news of the water outage, she left campus as a precaution and is glad that the water was restored in a timely manner.
"I did end up going to a friend's place to visit them but to also have access to running water in case I did end up needing it for anything," she said. "I'm just appreciative of the workers and how quickly and efficiently they fixed the problem."
PHOTO: Courtesy Photo, Jack Kiser