By: Tejay Cleland, Editor-In-Chief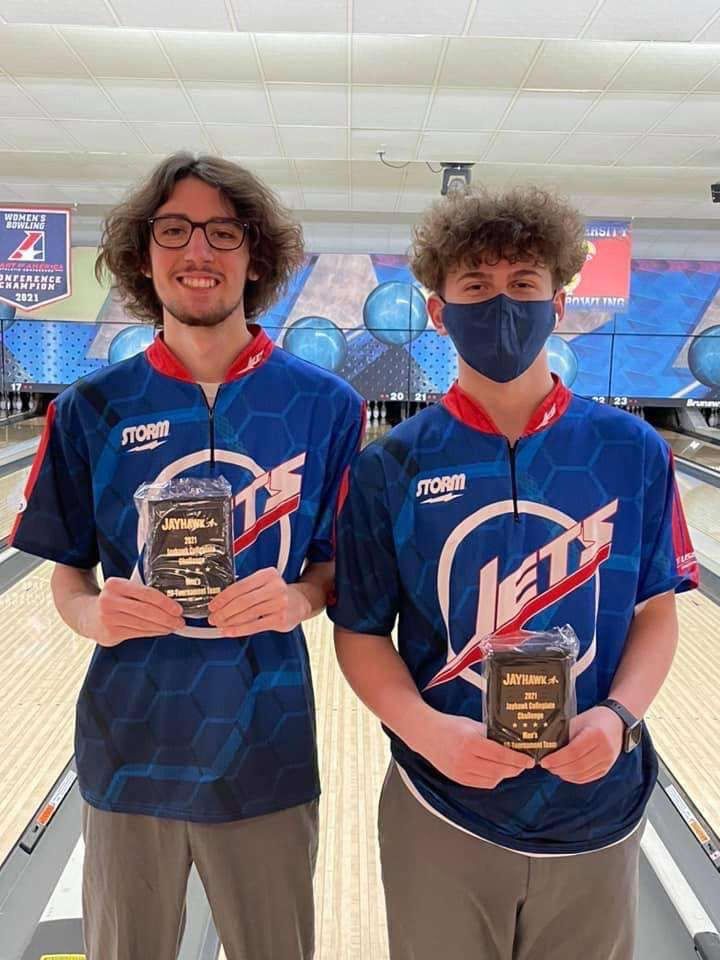 Newman University bowling is coming off a three-weekend stretch of tournaments, where it found lots of success.
At the most recent tournament, the Jayhawk Classic in Lawrence, the men's bowling team finished tied for third. Their top-three finish was propelled by two all-tournament team performances by senior Tyler Synovec and freshman Silas Limes.
Limes has picked up two all-tournament teams in his first three college tournaments. He has put up a season average of 216 so far.
Synovec said he is impressed with his teammate's performances early in the season, especially for it being his first year in college.
"Silas has been incredible," he said. "He's been our best player so far this year, and I think he's learning a lot as a freshman, but seeing him have this much success early in his career here is remarkable."
Limes said that although the early success is welcomed, his focus is still on how he can get better as the season goes on.
"It's just one shot at a time," Limes said. "[I'm] just trying to focus on every single shot, not looking too far ahead. I try to not get distracted by the success I've already had and just take it one tournament at a time."
Synovec has also had a strong start to the season after coming off of competing in the intercollegiate singles championship last season. He posted an average of 209 at the Jayhawk Classic en route to his all tournament team.
"I feel like that was the best I've bowled all year to date," Synovec said. "I'm looking forward to what the rest of the year will bring - hopefully more all-tournament teams, but team success comes first."
Synovec says he is setting his goals high for himself and for his teammates this season, and he is excited to get going in the spring.
"I'm just looking forward to going out and competing," Synovec said. "I have only been to nationals one year as a team, so we are looking to do it for the first time in a long time here at Newman. That's the goal."
Newman men's bowling is headed to Moline, Illinois, on Saturday for the Leatherneck Classic.

PHOTO: Courtesy Photo, Newman University Bowling Instagram