By Madeline Alvarez, Editor-In-Chief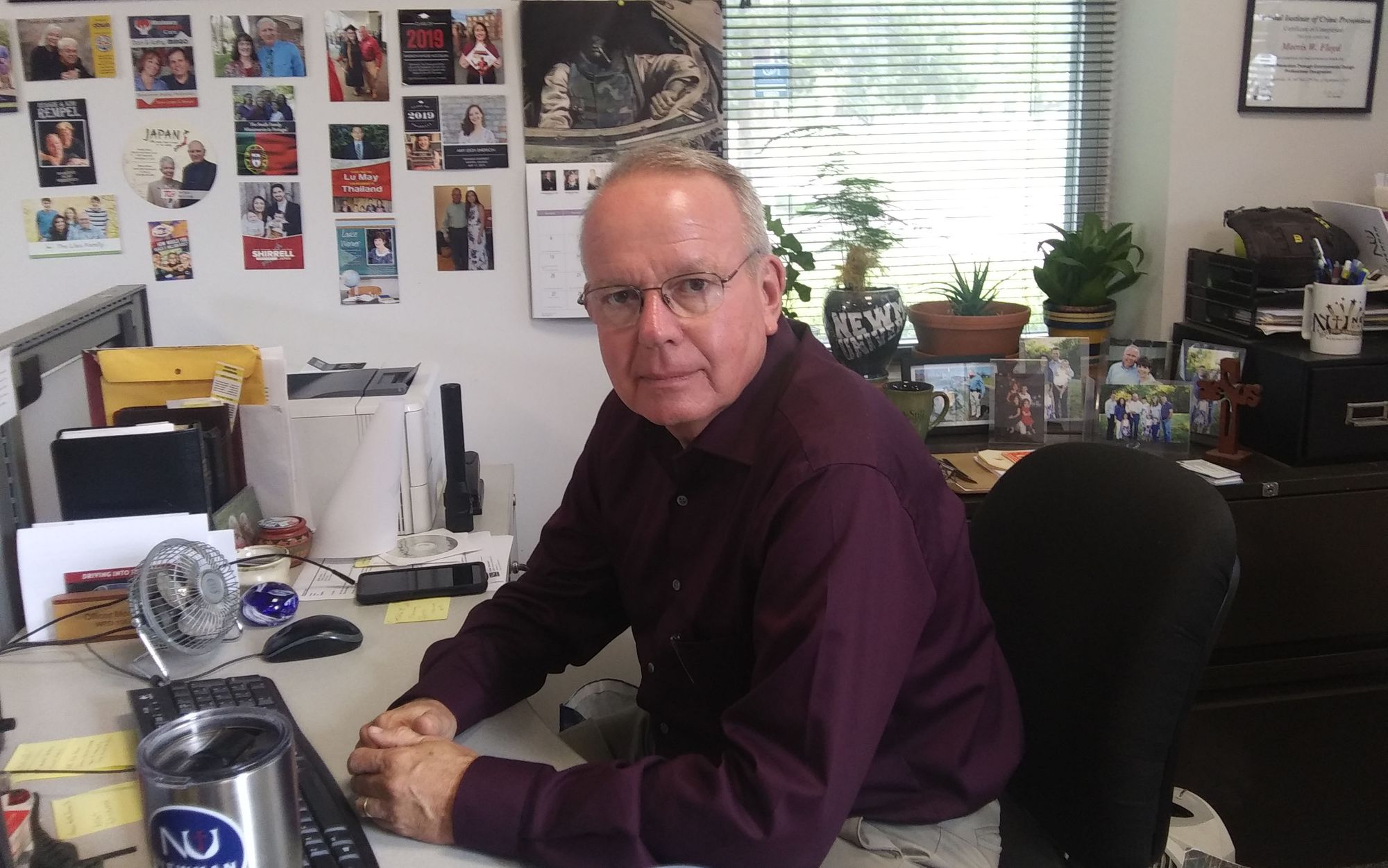 Members of the Newman community are used to seeing Director of Security Morris "Mo" Floyd around campus. If you've been wondering where he has been for the past two weeks, you don't need to look further than his office.
Floyd said that he applied to Human Resources to be exempt from wearing a mask and received a waiver stating that he was granted exemption from the university's mask regulations.
Floyd was able to patrol campus as usual for the first two weeks of the semester, he said.
On Sept. 7, however, he was told by his boss, Vice President for Finance and Administration Anthony Beata, that he would no longer be able to walk around campus and would need to stay in his office, he said.
"...The university's pandemic mitigation plan offers the option for applying for a waiver but says nothing of segregating persons who receive them," Floyd said in an email.
Beata was only the messenger of the news, though, Floyd said. He does not know who made the decision.
Floyd said that campus safety has been assigned to an officer who is new to campus.
Beata said in an email that university policy prohibits him from discussing personnel issues with anyone other than the person involved and with others who need to know, most commonly Human Resources and the person's supervisors.
"Those that adhere to such a policy recognize that it can cause frustrations and that unfortunate speculation can become a byproduct from the lack of clarity," Beata said. "We can only trust that people will understand that life and situations are at times complex and that honoring privacy has no correlation to anything and is simply the best way to handle employee/employer relationships."
Floyd said he has been told by Beata that he is being restricted to his office because guidelines for COVID precautions suggest that everyone should wear a mask and social distance. Floyd said he was told that since he could not social distance outside of his office, he is being restricted to his office.
"I've been told it's making it difficult to enforce…the mask wearing with the students," he said.
Floyd said he will continue to help everyone on campus as best as he can.
"I'll do what I can for everybody on campus, but I'm stuck in an office, and with no parameters as to what I can do, that's where I'll stay," Floyd said.

PHOTO: Madeline Alvarez, Editor-In-Chief